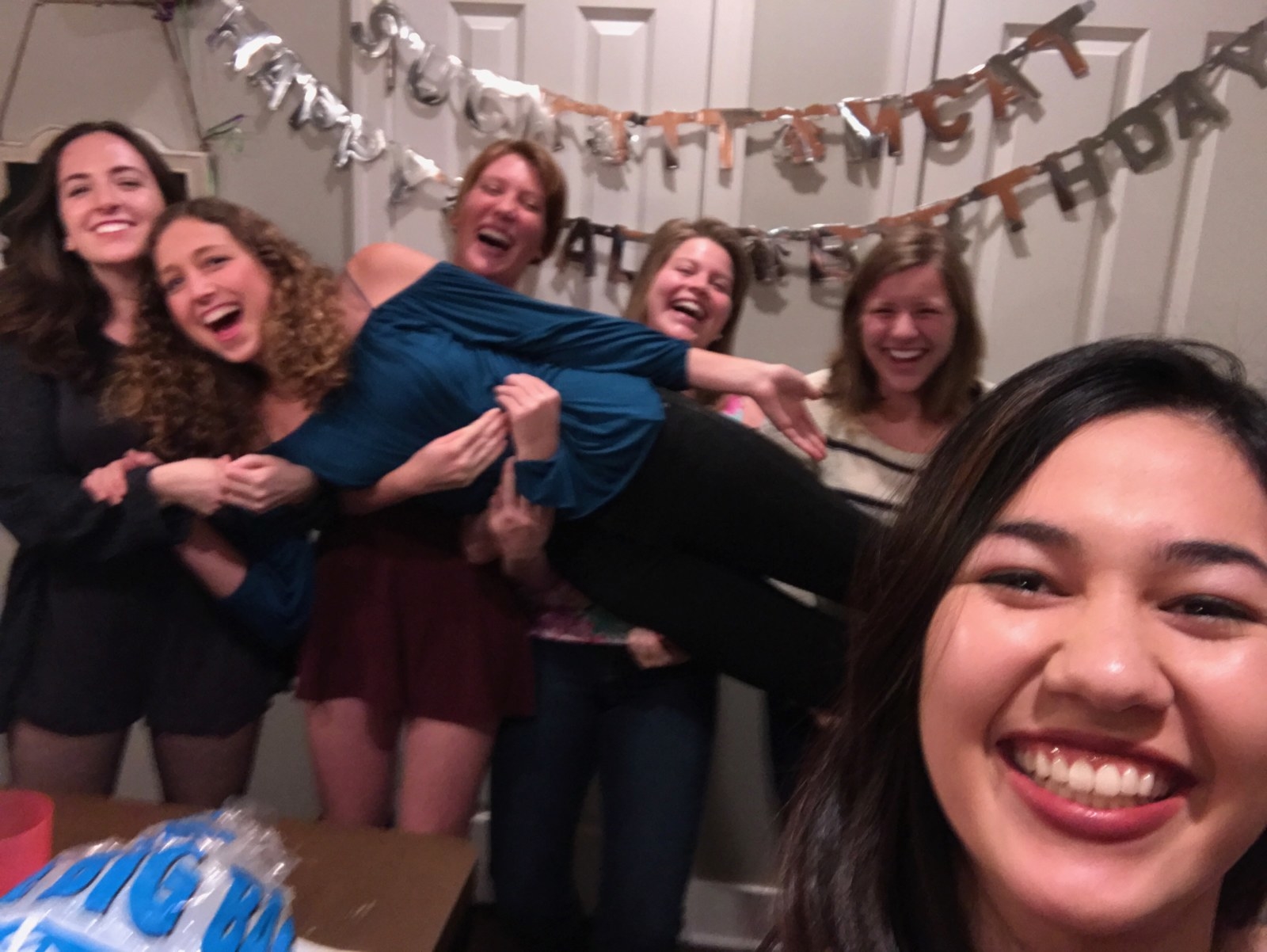 What is your favorite form of social media?

Venmo: it's the new Facebook

Instagram captions are my passion

I just love professional emails

Twitter: if you don't have 3 or more accounts you're doing something wrong

What's your catch phrase?

"I'm not drunk, I'm not even 21"

What do you wear to pick up boys?

Whatever Tiphaine wore last night

Who is your celebrity crush?

What's your everyday superpower?

Signing up for classes without finals

Arriving with jell-o shots

My go-to response in "You're a bitch if you haven't..."

Beer bonged a live goldfish

Had jell-o shots with your grandma

I'm not engaged because...

I didn't put a bra on until 5pm today

I didn't put a bra on until 8pm today

I spend my nights crafting with beer & pipe cleaners

I don't believe in premarital hand-holding

I don't even like the word "nuptials"

Adopt a child on game day

Blackout on a national monument

Blackout while playing a board game

Wear a light-up dress to Feve

What text would you send at 2am?

"I am the queen of information right now"

"Feeling dirty, must go to mass"

"My brothers would kill him"

What is your drink of choice?

Anything, as long as I'm sitting on South Quad

Anything that requires a blender

Four Lokos!!1!!!cos(0)!!1!!
This post was created by a member of BuzzFeed Community, where anyone can post awesome lists and creations.
Learn more
or
post your buzz!