Hey guys! You know Function of Beauty?! The super cool haircare brand that customizes products for your tresses? Well, now they have skincare and it's just as high-quality and colorful as their hair products. OMG TIME TO GET EXCITED!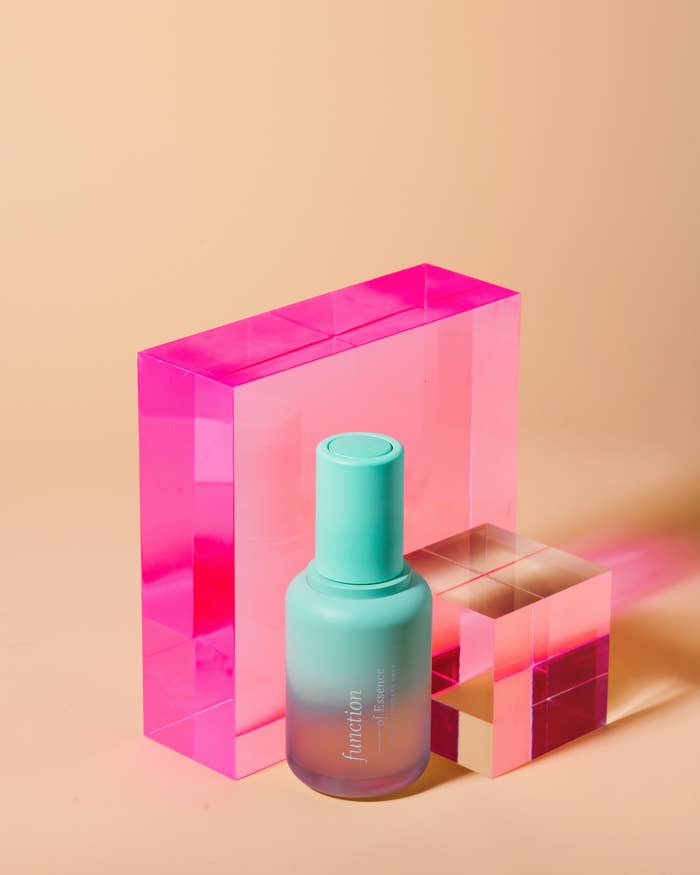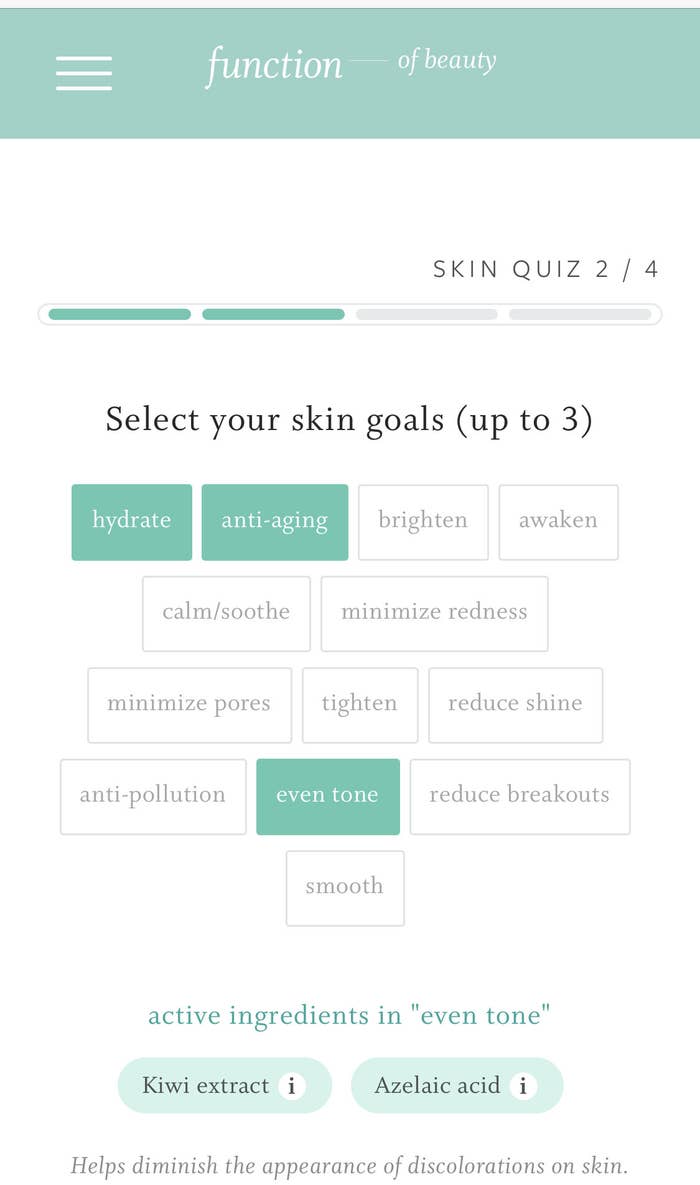 Based on your quiz selections, the Function of Beauty team of eco-conscious MIT-trained scientists and engineers recommend a complete regimen with products for your one-of-a-kind skin. The active ingredients in Essence's customized formula were kiwi extract, which helps impede concentrated melanin accumulation (the cause of dark spots); and azealic acid, a gentle acidic ingredient that assists in fading hyperpigmentation.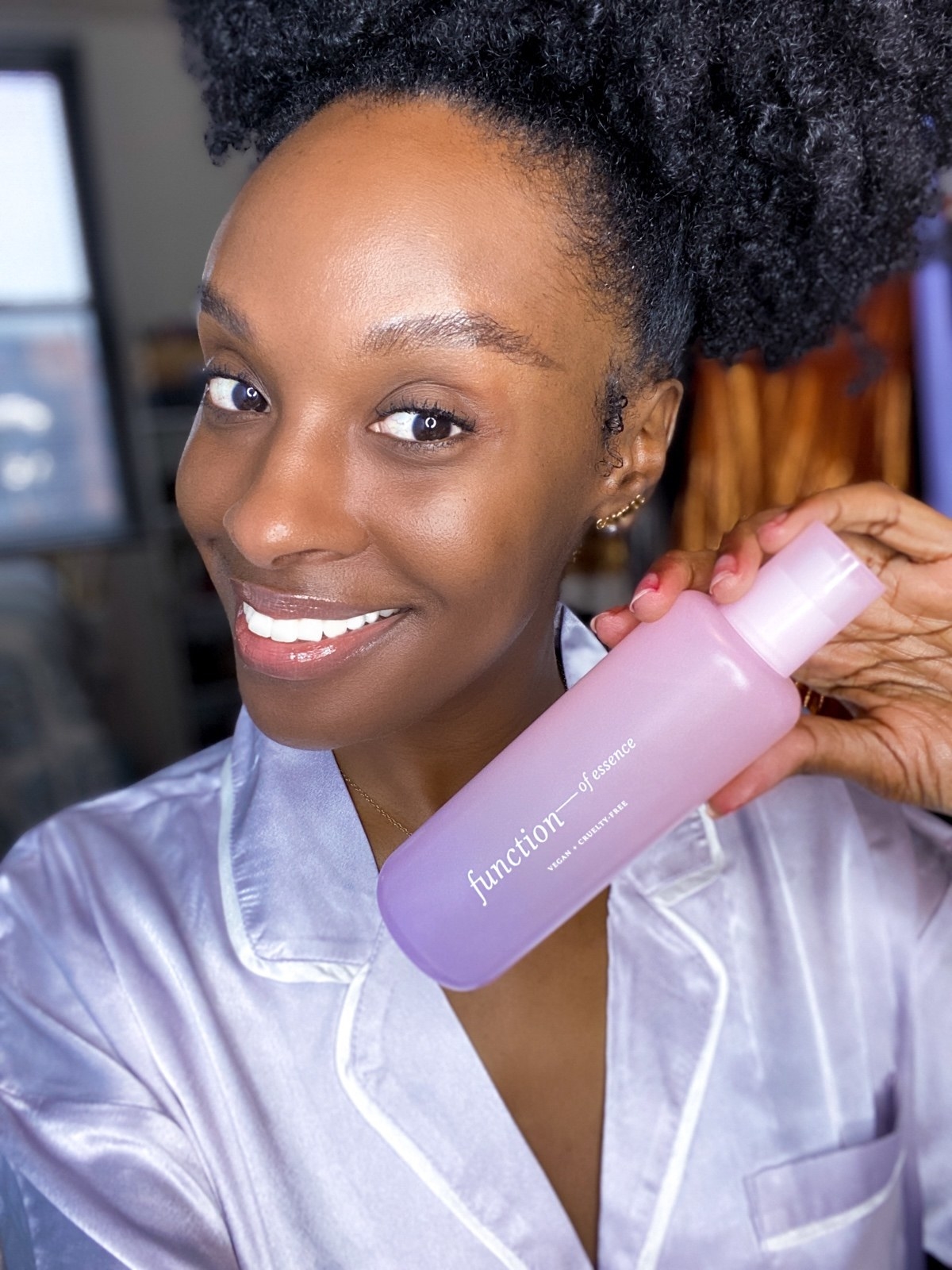 These cute little cards summarize your selections after you take the quiz. Function of Beauty recommends a formula for the cleanser and moisturizer, but there's an option to switch if you want.
Once you review and finalize your Function of Beauty products, a box with your personalized skincare routine ships directly to you. No need to leave home to get that glowing skin. Also, the packaging has your name on it! So one side identifies what the product is, and the other side says "function of [your name]". It's literally customized in every aspect.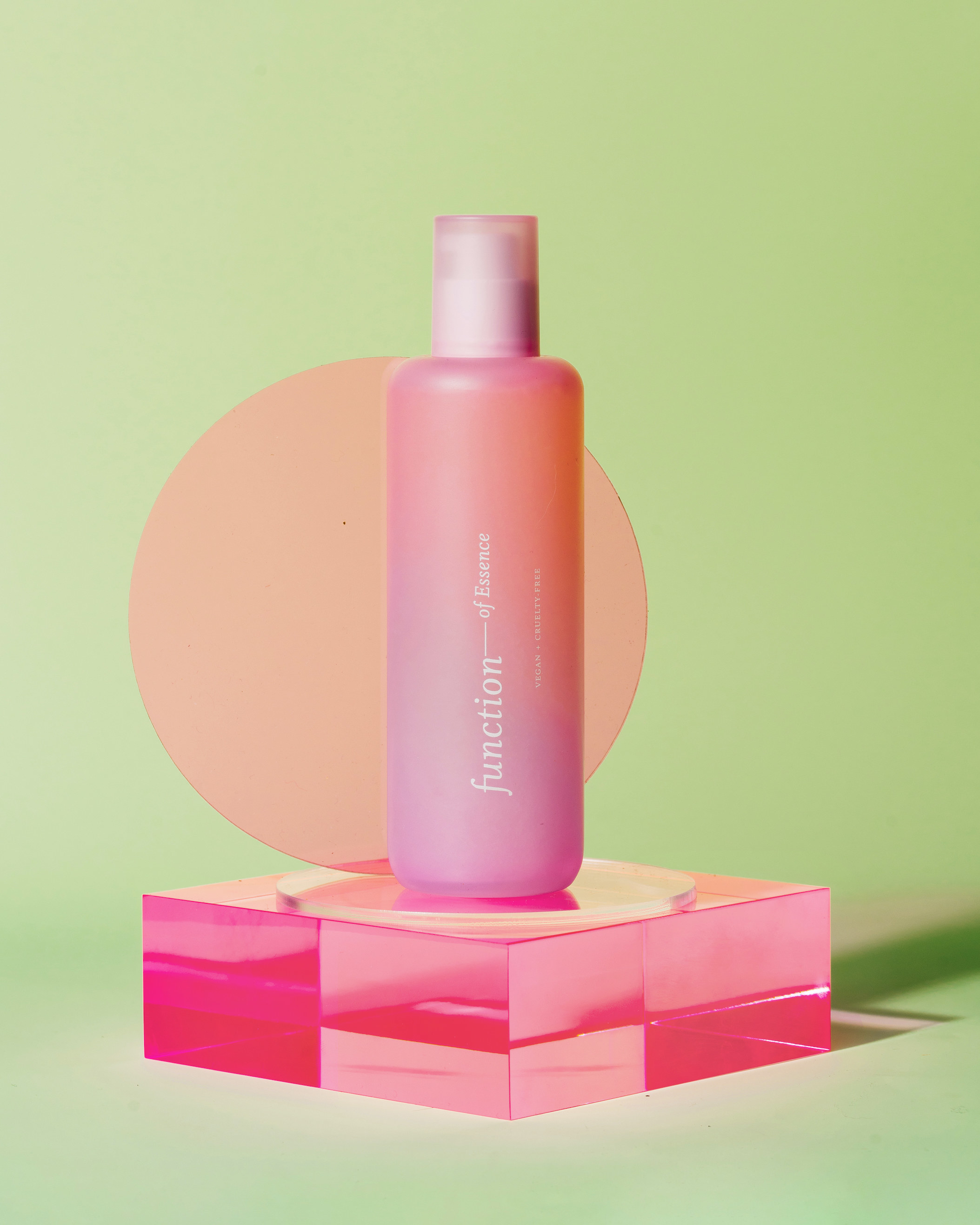 Because it's full-range, skincare enthusiasts can find a product for each step of their routine within the customized line.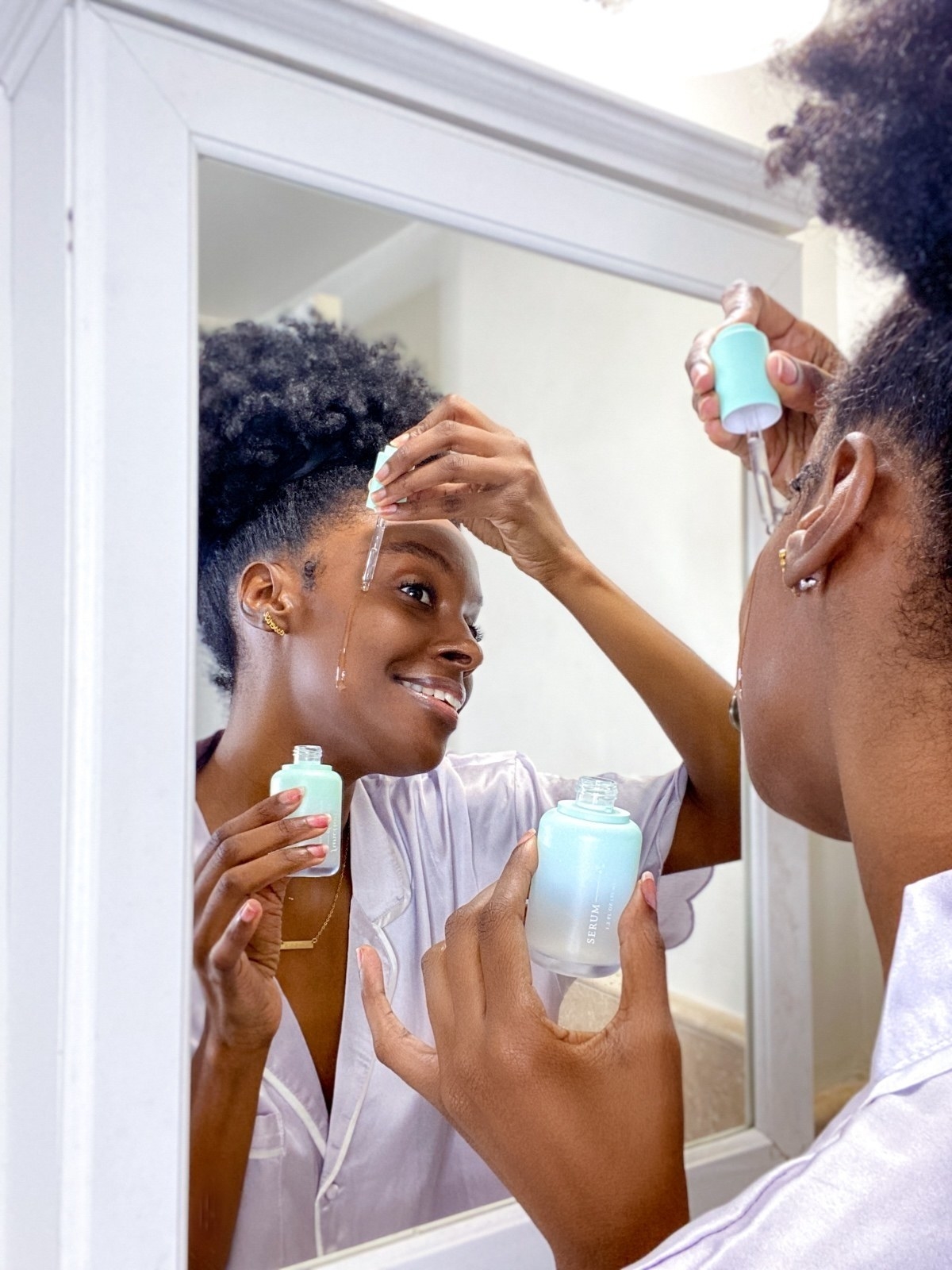 Additionally, the products are formulated by real experts who know the science behind ingredients, how they react when combined with other ingredients, and how formulas affect various skin types. There are 3,113,091,072 possible unique combinations, so you can be sure that you're getting a routine especially made for you!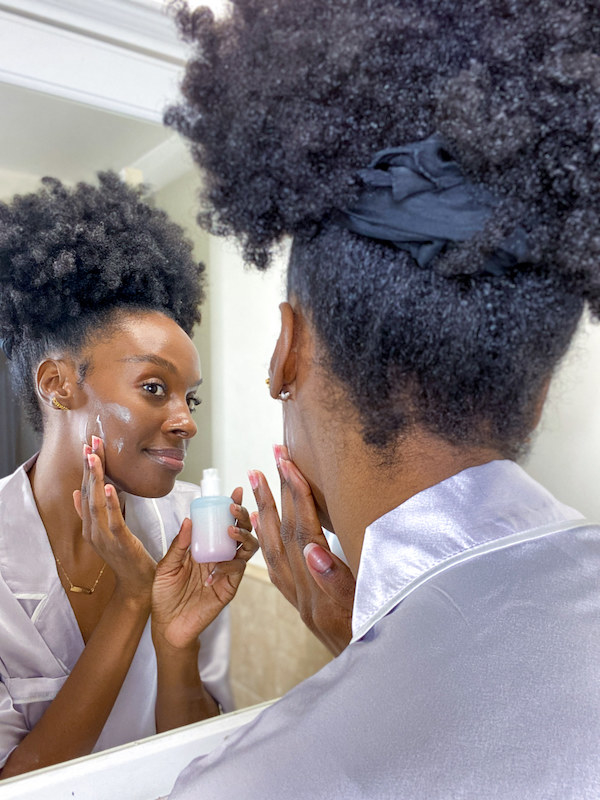 So it's not just another budding beauty brand jumping on the skincare wave — it's actually innovating the science of it. The whole experience is customized, from the initial quiz to the beautiful packaging, to using something that you know was made just for your skin. If you're new to skincare, this is perfect because it does all the work for you. No more hours of research to find the right skincare.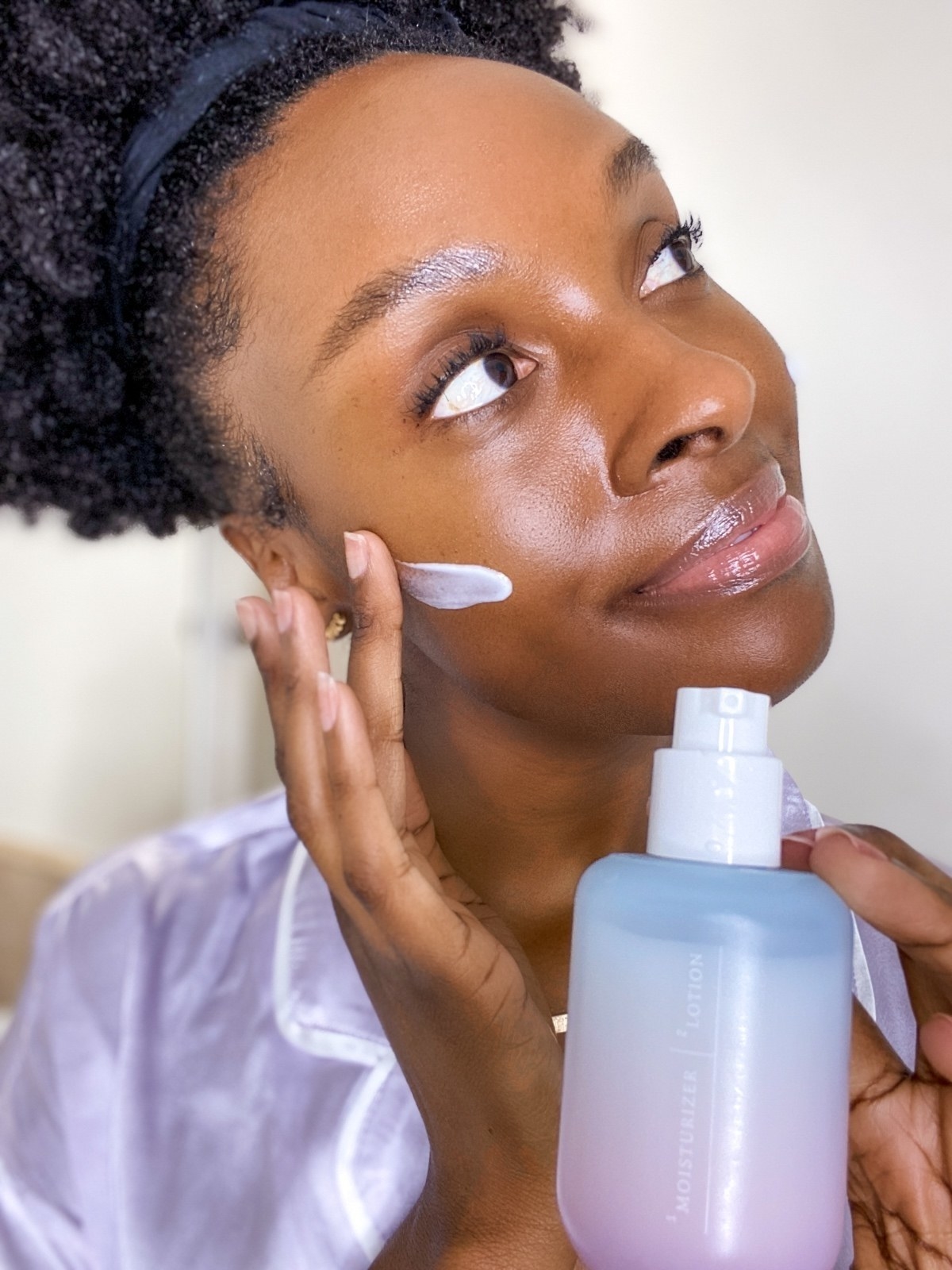 Try it for yourself, and head over to Function of Beauty to take your skincare quiz. Type the special promo code ESSENCE at checkout or use this special link to get 20% off and prepare yourself for glowing skin!