Thailand's military has announced a coup after talks between the country's rival political groups failed, the country's army chief General Prayuth Chan-ocha said Thursday.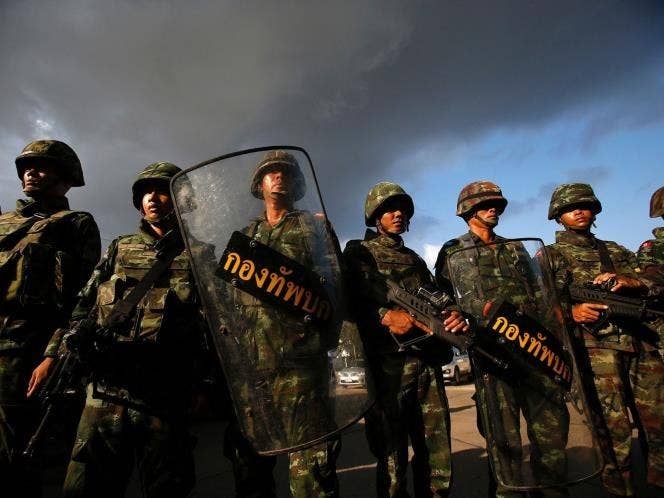 The announcement was made on Thai television, after no compromise could be agreed in discussions between leaders from the country's two political factions.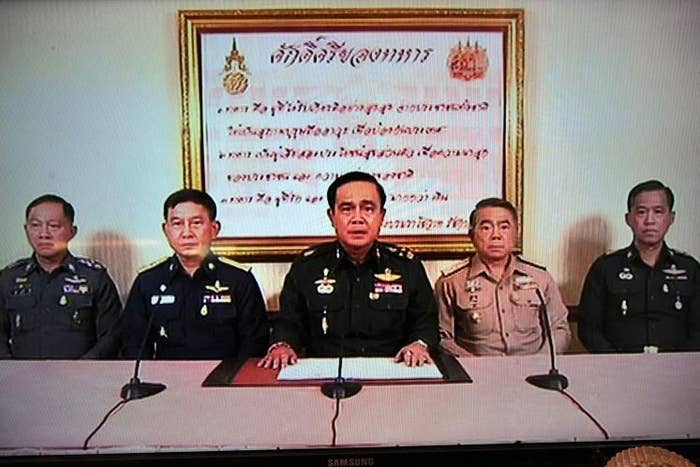 A 10pm to 5am curfew has been declared, and the constitution suspended. Only military-approved broadcasts are being shown on Thai TV.
Anti- and pro-government protest camps have also been cleared, with reports suggesting the majority of demonstrators left peacefully.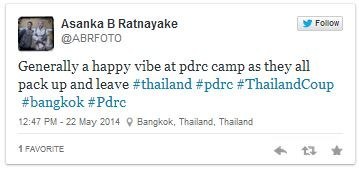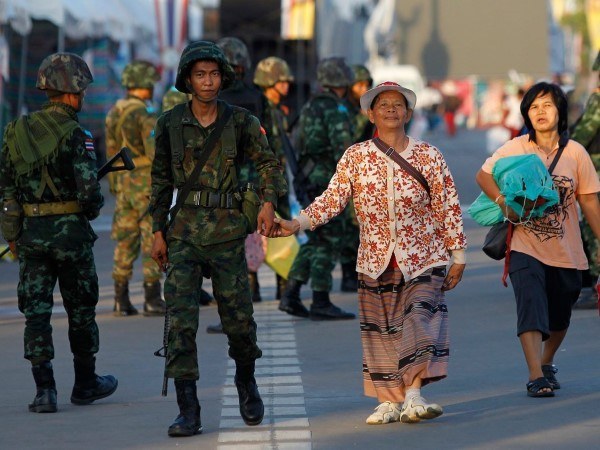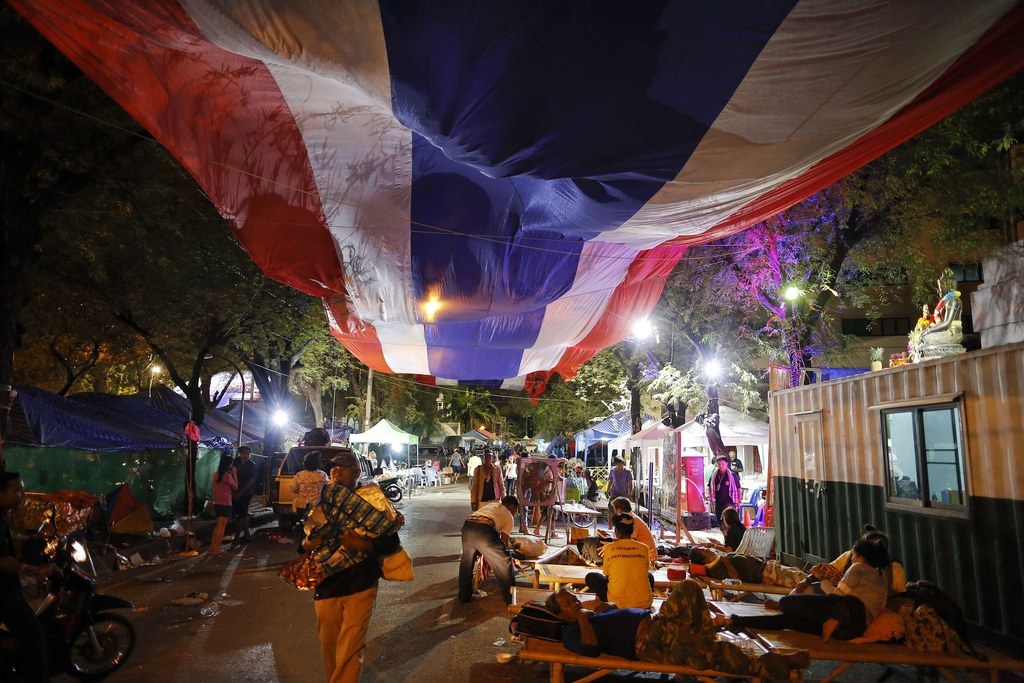 The coup comes following six months of political turmoil, as metropolitan supporters of the royalist establishment became increasingly polarized from the usually poorer, rural supporters of the powerful Shinawatra family.