Did you miss Part 1? Go back and read it.
Jerry O'Donnell didn't always want to be a cop. After graduating high school in 1962, he went to work as a barber in the old brick-and-stone center of Cheshire, the pastoral, semirural suburbia midway between New Haven and Hartford, Connecticut, where O'Donnell was born and raised. It is a place of large lots and horse stables, cemeteries of weathered gravestones and centuries-old prep schools, and for 15 or so years, O'Donnell cut hair at Norm's Pioneer Barber Shop. He was happy doing it, but by the 1970s, customers began trading their buzz cuts for flowing James Taylor locks. Twice-a-month trips to the shop became twice yearly.
O'Donnell went to work for the Cheshire Police Department, where he earned a reputation as a thorough, thoughtful investigator. "When I was a detective lieutenant and I needed someone, I always went to Jerry," recalled Joseph Ferry, who retired as deputy chief from the Cheshire Police Department in 1997. By 1985, O'Donnell had moved on to the state's attorney's office in New Haven, where he was one of six detectives investigating corruption, homicides, and other major crimes. A decade after that, at age 50, he'd worked enough years for an early retirement with a solid pension. So he set up an office in the garage of his wood-frame ranch house and started GJ O'Donnell Private Investigations with his 29-year-old son, Mike.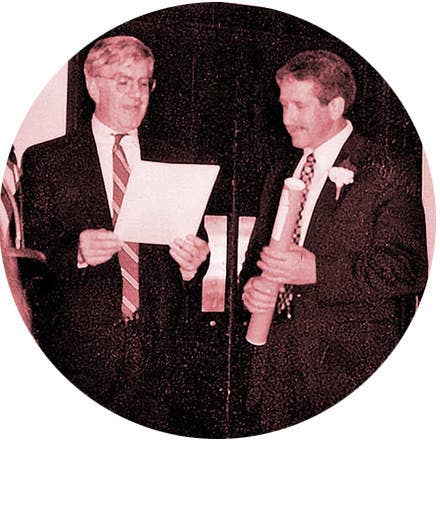 It wasn't long before O'Donnell was accepting cases from the public defender's office. The pay, $25 an hour, was a step down, and unlike the state's attorney's office, he had to get used to losing. Still, the work was a good fit. "I loved working to free someone," O'Donnell said in an interview. "I would tell them all the same thing: I'm going to work hard — I work Saturday, Sunday, everything — but if I find any evidence that says you were guilty of this crime, I'm going to document it."
O'Donnell was aggressive but respectful, recalled his son, Mike. He seemed to genuinely enjoy the work and could make a daunting interview seem like a family reunion. But Mike worried about how much his father confronted the authorities. "You keep pushing, they're going to push back," Mike said. "They're very defensive."
"I loved working to free someone."
Still, the strategy had seemed to work for O'Donnell. Not long after starting his own PI firm, he set up what was, in effect, a vigilante sting operation exposing the squalid conditions at his father's convalescent home: He found his dad dirty and sleeping on soiled sheets. "It was eating away at my guts," he later explained to a reporter. So O'Donnell videotaped what he saw, and brought it to the state health department. Officials there ignored him, so he took it to a local television station. The segment triggered arrests, the creation of a state task force, and even a profile in People magazine. "I want to keep pushing," O'Donnell told the People reporter. "Somewhere along the line you've got to make somebody accountable."
As O'Donnell became an established PI, his experience attracted old, messy cases, the ones where people had been in prison for years and exhausted the appeals process. By the time they got to him, a writ of habeas corpus — often the long-shot last effort for an inmate to challenge a conviction — was the only option left. One day in 2003, O'Donnell got a call from an attorney in the public defender's office, asking if he'd take a habeas case. "We all believe this guy's innocent," O'Donnell recalled the attorney saying. "But no one can put their hands on why.'"
The defendant's name was George Gould. For the next four years, O'Donnell investigated the crime that sent Gould and Taylor to prison for life, and by 2007, he'd assembled a small archive of field reports and trial transcripts, police records and newspaper clippings, recorded interviews and crime scene photos. He was as certain as the attorney who called him years before: George Gould and Ronald Taylor were innocent.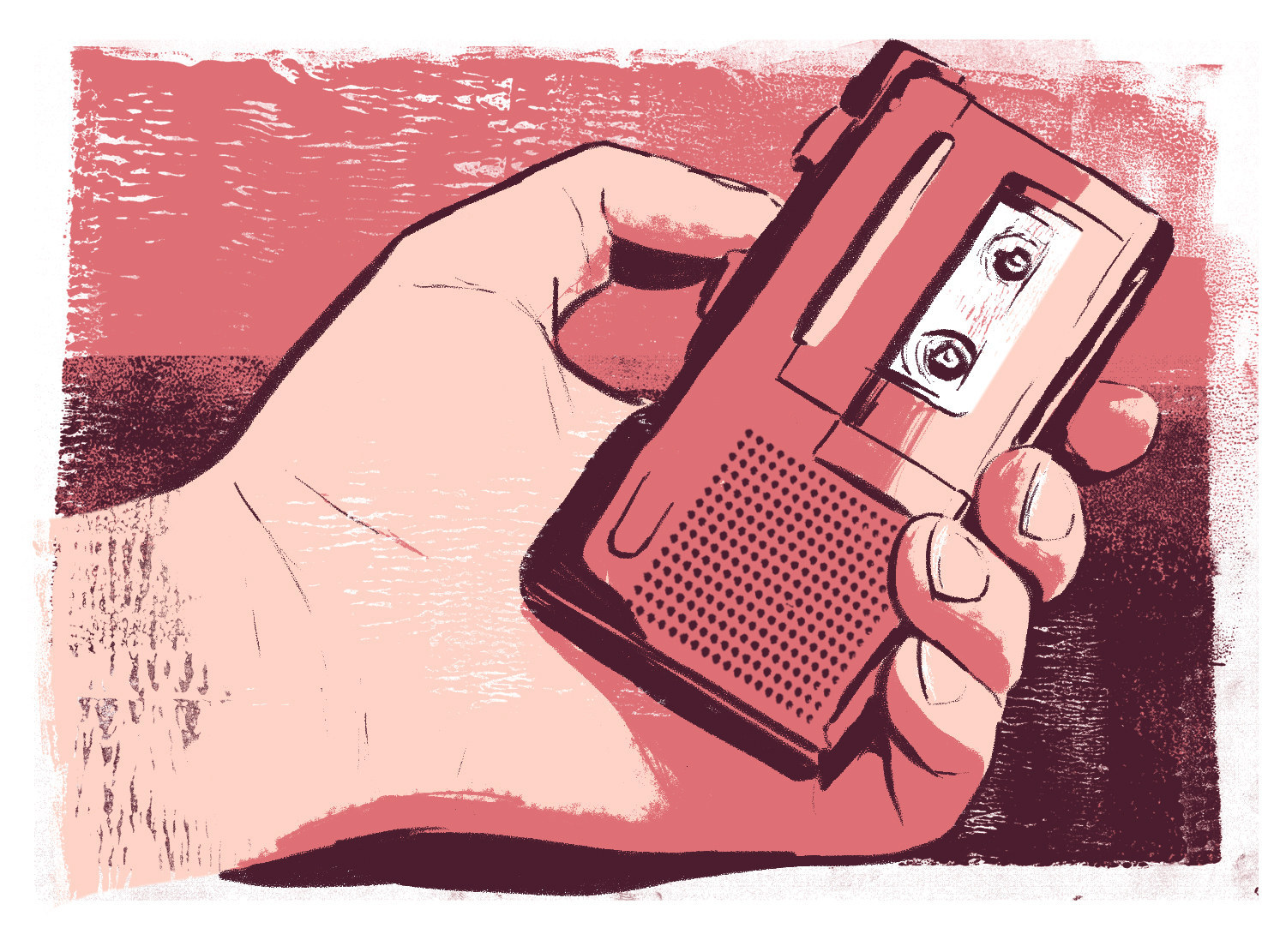 O'Donnell's first big break in the case came in the summer of 2006. As the sun came up on a warm, virtually cloudless July 4, 13 years to the day after Eugenio DeLeon Vega's killing, O'Donnell drove 16 miles south, to Grand Avenue and Ferry Street, the same intersection where Stiles turned the corner and began walking to the alley alongside La Casa Green. O'Donnell wanted to re-create, as closely as possible, the scene that day in 1993.
He parked at a strip mall across the street from a bank; attached to it was an old-timey clock that Stiles had used all those years before: She'd noticed the time — 5:30 a.m., she told the authorities — as she turned onto the avenue. So O'Donnell waited a few minutes, until the exact time that Stiles had noted, then walked the stretch of sidewalk between the clock and the building that once housed La Casa Green. He made the walk six different times. Each time he traveled at a different pace, and each trip took him between eight and nine minutes.
The timing was significant. Stiles had a terrible limp. In the neighborhood, her heavy, labored gait was her defining trait; it was how those who knew her spotted her from afar. On the morning that O'Donnell re-created her footsteps, it was also the thing that made her account of that morning suddenly, glaringly, improbable. For Stiles to have arrived at DeLeon Vega's shop in time to have witnessed what she said she did in 1993, she would've needed to sprint. "I came to the determination after that day that she wasn't there," O'Donnell said. "She lied."
Five months later, on Dec. 6, O'Donnell marched through the front doors of a three-story, redbrick convalescent home on a plain suburban street in Manchester, Connecticut, 40 miles north of New Haven. He checked in with the receptionist, then found Room 137. On the door, there was a strip of masking tape with a handwritten list of occupants. After months of trying to track Stiles down, O'Donnell had found her. It may have seemed like she was on her deathbed back in 1995, but here she was, living under her maiden name, Drenyoczky.
Inside, he found three women in a filthy room — "a shithouse," according to O'Donnell. There was an old television, three dressers, and three narrow beds with a plastic bin at the foot of each; drab green curtains surrounded them, offering barely a modicum of privacy. One of the women seemed to have dementia; she'd spend most days cutting out newspaper ads. Another was debilitatingly obese, and appeared to never leave her bed. And then there was Stiles, sitting in a wheelchair, watching television.
At first, O'Donnell didn't recognize her. She was 48, on methadone, and had gained significant weight since 1995. He introduced himself, then got to the point. "I say, 'I'm here about the case, and I reviewed the reports, and I walked the distance and jeez, I got a problem,'" O'Donnell recalled. "'It doesn't seem like you were there.'" Stiles started to cry. "You're right," O'Donnell recounted her saying. "I wasn't."
O'Donnell grabbed his tape recorder and asked if he could take a statement; she agreed. Many of Stiles' answers were brief, sometimes just one word. Still, what she told O'Donnell was dramatic: Back in 1993, after the police picked her up on prostitution charges, she initially told them that she hadn't seen anything on the morning of DeLeon Vega's murder. "They kept asking questions — asking me if I knew anything, if I saw anything," she told O'Donnell flatly in the recording he would later play for anyone else who would listen. "I kept telling them no."
"They told me that if I didn't say that I saw them come out of the store that they were going to arrest me for withholding information," she told him. "They were going to put me downstairs in the lockup. And that every time they saw me on the street they'd pick me up."
After six or seven hours, Stiles started to feel the intolerable symptoms of withdrawal, she said. She was desperate to avoid jail. In her telling, the opportunity for an easy out was a temptation too great, so she told the detectives what they wanted to hear: that she was there when Gould and Taylor murdered DeLeon Vega, and that she had heard them do it. But, she told O'Donnell, none of it was true.
"Did you see them come out of the store?" O'Donnell asked.
"No," Stiles said.
"Did you see them go in?"
"No."
Eventually, he pressed her for more specifics.
"You didn't hear anyone tell them to open the safe?"
"No."
"You didn't hear anyone speaking in Spanish? You didn't hear two black guys' voices inside?"
"No."
After that night in the detectives' interview room, she said, the police never bothered her again for prostitution. Instead, in the months that followed — as the case was preparing to go to trial — Stiles said that she was treated to meals and given cash for heroin. Stiles identified her handlers as two detectives, Brian Sullivan and Daniel Gleason, the same detective who said Stiles told him she'd witnessed DeLeon Vega's murder. The two men, Stiles told O'Donnell, "would park down the street, ask me where I was going to go pop," she said. They would "let me out, give me money, wait for me, and then I'd get back in the car." Stiles was married, and before a court hearing in 1993, Sullivan put her and her husband, Billy, up in a swanky downtown hotel, the Park Plaza, overlooking the New Haven Green. While she was there, she told O'Donnell, Sullivan delivered drugs to her room.
If true, this would have been just one of several scandals at the New Haven Police Department in the '90s. The man running the department, Chief Nicholas Pastore, resigned in 1997 after admitting that he'd fathered a child with a prostitute a couple years earlier. Brian Sullivan, the department's top detective and the man Stiles accused of supplying her with heroin, was charged with evidence tampering during a 1996 homicide investigation. (He resigned and was later acquitted; he didn't respond to interview requests.) Keith Wortz, the baby-faced officer who discovered DeLeon Vega's body and later worked with a narcotics unit, exposed Sullivan's alleged misconduct and later claimed in a civil suit that he suffered the department's wrath as a result: His family was threatened; he was assaulted, suspended, and told he was "mentally unfit for duty," as a court filing put it. The city settled for $240,000, he said in an interview last year.
Wortz was only marginally involved in the original Taylor-Gould investigation, and he didn't know if Stiles' allegations were true. But he said it didn't really matter: He still believed his cop intuition, and his cop intuition told him that Stiles told the truth not to O'Donnell, but to the police in 1993. "Did [the detectives] do a proper interview? Probably not," he said. "Did they hold her until she was dopesick? Probably."
"Did they hold her until she was dopesick? Probably."
What about the heroin?
There was a long pause. "I don't want to go that far," he said.
What about putting her up in a fancy hotel — was that unusual?
"I'll answer with a nonanswer," Wortz said, offering an analogy about the art of spin in politics, and how easy it is to portray the good and true as the sinister. "If they put her up in a hotel and they gave her heroin, it was in order to make sure she didn't disappear," he said. "They were trying to keep her sustained and controlled. You put her in a hotel where nobody's going to find her." Paul Bass, a journalist and author who has covered law enforcement in New Haven for more than three decades, said that such tactics wouldn't have been unusual in the '90s: If the police believed they had the right witness or suspect, there was a tendency to let the ends justify the means — to do "what they felt they could get away with," he said.
In an interview last year, Gleason, who retired from the police department and was working as an inspector for the state Department of Motor Vehicles, said that his involvement in the Gould-Taylor case was minimal. Aside from that brief encounter when Stiles tearfully told him about witnessing the killing, Gleason said that he'd once given her a ride before the 1993 court hearing to pick up some clothes. But that was it. He said he never gave her cash for drugs, and when, many years later, he heard that she'd recanted, he was floored. "That's not the way it went down," Gleason said.
When O'Donnell asked Stiles why she had never come forward, she said that she'd been too overwhelmed to do anything. "I feel terrible," Stiles said. "I didn't know who to tell or what to do. I just knew these guys were in jail all this time."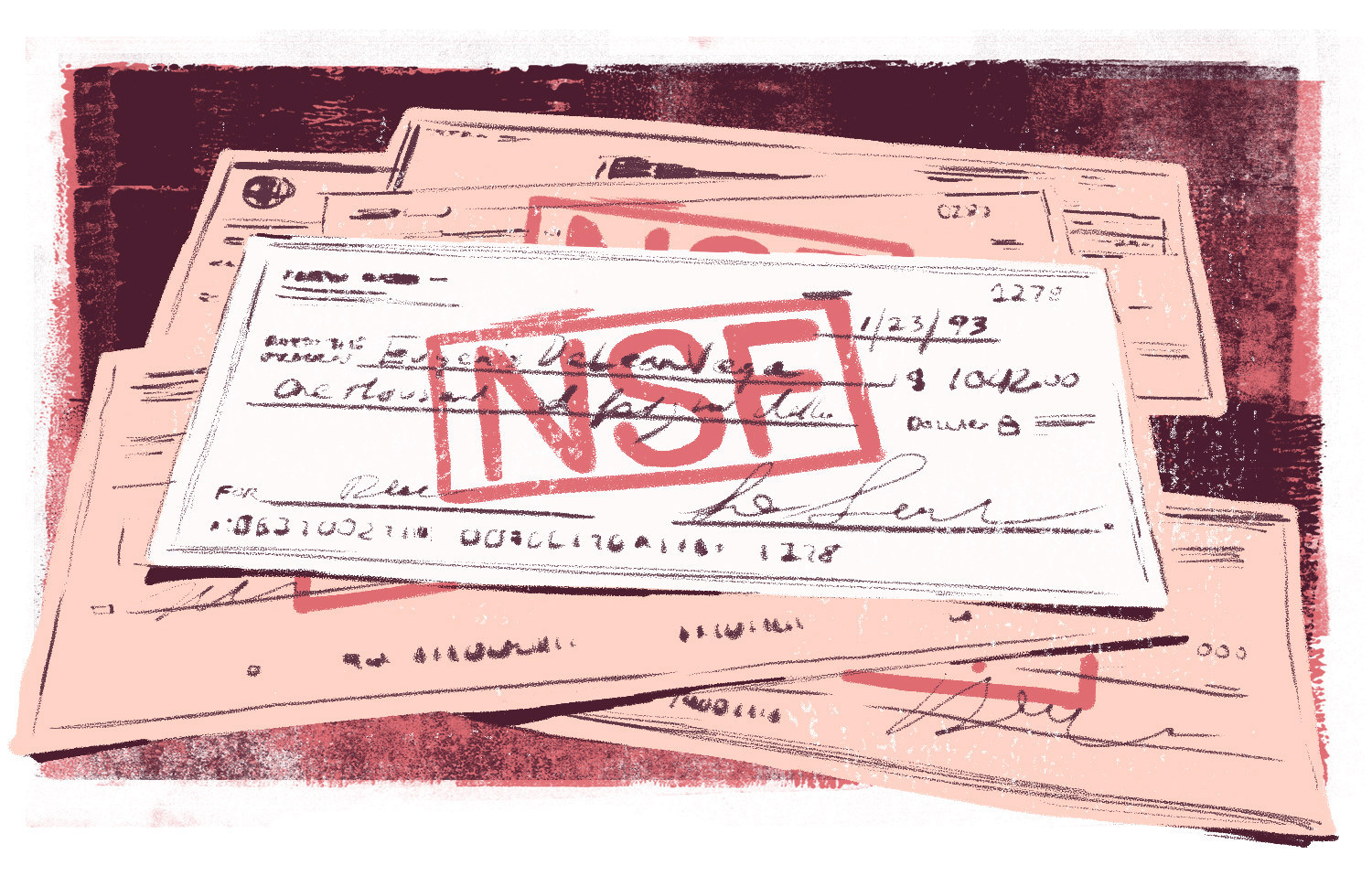 Mary Boyd, the woman who dialed 911 in 1993 and told police that she'd seen two black men inside La Casa Green the morning of the murder, also had a tale of being coerced by the New Haven Police Department. By late 2006, Boyd was homeless, and it took O'Donnell months of requesting arrest records, running down addresses, and knocking on doors to finally track her down. When he found Boyd in a sprawling complex of clapboard townhouses on Quinnipiac Avenue, about a mile and a half from Fair Haven, he told her who he was and she invited him in. According to O'Donnell, they'd gotten no further than the narrow front hallway when, unprompted, she told him that she'd lied about what she'd seen in 1993.
Initially, she told O'Donnell, the prospect of being charged for DeLeon Vega's murder seemed real. She'd admitted to the police that she'd been inside the shop that morning, but they were telling her that they had no proof that she was the 911 caller. So they started staking out her house, treating her like a suspect. "They would park across the street, watch my house, watch my every move," she told O'Donnell, according to a transcript of the interview. "I really thought they thought I did it." Plus, there was a warrant for her arrest for an unrelated charge, and when she was first picked up, she'd admitted to two other crimes — drug possession and theft. She worried she'd wind up behind bars. "They said if I cooperated fully with them," she told O'Donnell, "they could help me."
As O'Donnell sat in Boyd's living room that afternoon, she told him what she'd actually seen inside La Casa Green: the glow of the shop's lights and the blur of movement inside. That was it. Her statement to the police, her trial testimony from 1995 — "that was pretty much their words," she told him, adding, "I was afraid I'd go to jail."
The recantations of Stiles and Boyd were significant, but O'Donnell needed more. He needed to find out what had actually happened to DeLeon Vega. By early 2007, O'Donnell had become a fixture in Fair Haven, the strange old white guy from Cheshire chatting with people at CVS, buying coffee at McDonald's, and trying his best to excavate the details of a 14-year-old murder case in which the justice system had prevailed and the bad guys were paying for their crimes.
One day in late January, O'Donnell met Joseph Pagliaro, who in 1993 co-owned a paint shop across the street from La Casa Green with his brother Ray. Joseph told O'Donnell how DeLeon Vega had planned to buy the building that housed their shop, which they'd agreed to sell for nearly $300,000, and move La Casa Green into a larger location. In June 1993, DeLeon Vega had given the brothers a $10,000 nonrefundable deposit and a check for a down payment of approximately $60,000. O'Donnell then tracked down DeLeon Vega's longtime mistress, Maria Martinez, who told him that DeLeon Vega had been ecstatic about the new building, but that there was a problem with the down payment: The check had bounced.
O'Donnell found a former La Casa Green employee, who told him that DeLeon Vega couldn't read or write in English, so he depended on his son, Carlos DeLeon, to deposit the shop's checks. (DeLeon Vega's daughter, Luz, said that her sister, Susana, also made deposits.) He found a former manager at Shawmut Bank, where DeLeon Vega kept the La Casa Green account, who said that DeLeon hadn't been depositing the store's checks at all; he'd been cashing them. When his deposit check bounced, DeLeon Vega learned for the first time that tens of thousands of dollars were missing from his account. For the bank to reimburse him, he needed to report his son to the police. That never happened, the bank manager told O'Donnell, and DeLeon Vega was murdered a short time later.
They all told the same story about how DeLeon Vega lost his money and was furious about it. Afterward, said Luz DeLeon, there was a "meeting" between her father and her brother. But what happened is unclear: Carlos, who has since left Connecticut, declined to be interviewed for this story, and Luz said she never asked him about it.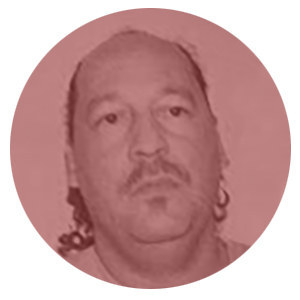 To O'Donnell, all of this amounted to a plausible alternative theory of the murder, one that became even more compelling once he discovered Carlos DeLeon's criminal history: In 1996, when he was 31, he was arrested for sexually assaulting the 15-year-old daughter of a former La Casa Green employee. The abuse began in 1991, when the girl was 11, and continued through the summer of 1993, when DeLeon Vega was killed. She hadn't come forward earlier, she told police, because she was terrified of Carlos: His pistol was usually in view when he assaulted her. He denied the charges, took the case to trial, and, in 1998, was convicted of risk of injury to a child. He served nearly five years in prison. (The name of the girl who brought the charges against him was never released.)
But Carlos DeLeon had never been considered a suspect in the killing of his father and O'Donnell wondered why. Carlos had owned several handguns, for instance, including a semi-automatic pistol that could have fired the same caliber bullet that killed his father. Later, in court, there would be speculation that he might have been an informant, and perhaps that insulated him from suspicion, and that after he'd been to La Casa Green on the morning of the murder, a checkbook seemed to have vanished from one of the most important corners of the crime scene — the safe in the back of the shop.
But it was Carlos DeLeon who'd provided the tearful, heartfelt reaction to reporters in 1993. He was so sick over his father's murder — and so convinced that Gould and Taylor were guilty — that he considered hunting them down on his own, he told the New Haven Register a month after the killing. He followed them, he told the paper, and "thought about taking his handgun and shooting them himself. But Detective Sgt. Brian Sullivan" — the same Brian Sullivan who Doreen Stiles said provided her with heroin — "convinced him to trust police to solve the case. DeLeon credited Sullivan with helping him to keep a cool head through a harrowing ordeal."

O'Donnell knew that what he uncovered as a private investigator could only go so far on its own. Having spent a decade as an inspector with the New Haven State's Attorney's Office, he hoped his old boss, Michael Dearington, would reopen the case based on his findings. So in September 2007, when O'Donnell had meticulously organized his evidence into a white three-ring binder totaling some 400 pages, O'Donnell delivered a copy to Dearington's office.
Two months passed, and O'Donnell heard nothing. "I have been holding the families of Mr. Taylor and Mr. Gould as well as the sister of the victim, Eugenio [DeLeon] Vega at bay," he wrote in a November letter to Dearington. "They have waited a long time for some feedback and feel they are being stonewalled." (In an interview, Dearington said he didn't remember discussing the case with O'Donnell.)
Even if Dearington didn't seem to find O'Donnell's investigation compelling enough to warrant re-examining the case, a superior court did. Judge Stanley Fuger Jr., who was assigned Taylor and Gould's case, reviewed their habeas petitions, and by the summer of 2009, on the second floor of a brick courthouse in the old mill town of Rockville, Connecticut, a trial examining the evidence uncovered by O'Donnell began. Like most habeas trials, there would be no jury. Instead, Fuger would decide the fate of Ronald Taylor and George Gould.
As they deconstructed the case against the two men, Taylor and Gould's defense attorneys assembled one against DeLeon. The bank manager appeared in court, as did the paint store owner who had first told O'Donnell about DeLeon Vega's expansion plans. Boyd was there, and so was Stiles, and since the statute of limitations on perjury had expired, they faced no criminal penalties for recanting their testimony from the '90s. Boyd told the judge that she was afraid of going to jail, while Stiles said that she repeatedly told the police that she didn't see anything on the morning of July 4, 1993. But as the symptoms of heroin withdrawal intensified, her interrogators had offered her an out. "They said I couldn't leave until I told them what I saw," she told the judge. "The sooner that I told them, the quicker I'd feel better because they would take me to buy something to get high with."
As the habeas trial meandered along, O'Donnell turned up another striking piece of evidence. For months, he'd been trying to track down a woman named Pamela Youmans, with whom DeLeon Vega was rumored to have been seeing, though Youmans has denied this. Youmans was the woman who'd been in La Casa Green in the minutes before DeLeon Vega's murder and said she hadn't seen anything; afterward, she'd told a convoluted, ever-evolving account of what happened that morning.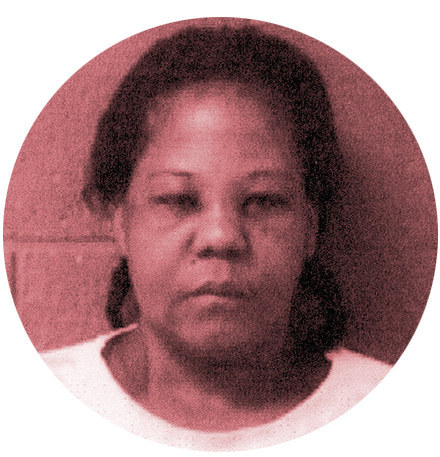 At first, Youmans told the police she'd been inside the shop for 20 minutes, and that she hadn't seen anyone else besides DeLeon Vega; later, when she testified in court, she said she was there for just five minutes, and that she'd seen a woman with a limp a few blocks away. Youmans remembered this, she told the court, because she "flicked" a "Canadian coin" into the street, where, like a polished stone skipping through water, it traveled to an intersection some 100 yards away. There, she saw the woman with the limp reach down and snatch it. When Youmans was asked what she was doing with DeLeon Vega that morning, she responded, "We ate a banana."
Youmans' entire story was bizarre and improbable, and O'Donnell didn't believe it. He thought she knew more; perhaps she'd even been there when DeLeon Vega was killed. But when he challenged Youmans' account of that morning during a taped interview in June 2009, the conversation resulted in a volley of expletives. "Don't threaten me with some fucking hearsay," she shouted. Now, with the trial underway, O'Donnell had tracked her down again, and this time, he said, she'd given yet another account.
In O'Donnell's telling, he was driving through Fair Haven one day in August — partly because he was still looking for Youmans and partly, it seems, out of habit — when Youmans spotted him. She waved him down on a side street, and as she hopped in the passenger seat of his black SUV, she was crying and shaking. "I need your help," O'Donnell remembered her saying as he punched record.
The conversation that followed is preserved as a poor-quality cassette recording in which O'Donnell does much of the talking. When Youmans does speak, her voice flutters. Out of context, she sounds like a frightened child being coaxed. She'd done her best, she told him, to block out what happened on July 4, 1993. But she still had nightmares. She'd seen a psychiatrist, but he just made it worse.
"I live every day of my life with this, and I'm scared," she said. "I can't cope with my life."
O'Donnell asked if she'd seen Carlos DeLeon around.
"He petrifies me," she said.
O'Donnell had always wanted to ask Youmans about the white electrical cord that had been used to bind DeLeon Vega's hands all those years before. He'd dug it up in the courthouse and had it sent off for DNA testing. The analysis revealed that a woman had touched it. So he asked her: Had she tied him up?
"I don't know," Youmans shot back. "I can't do this."
"But you can't live with that all these years, Pamela," O'Donnell told her. "How long are you going to go on like this?" The calming, coaxing amiability that came next sounded like one half of a "good cop, bad cop" routine straight out of Law & Order: He told her that they were friends. He told her that he wasn't lying to her, and that, during the few times they'd talked, he had always been good to her. He told her that she wouldn't be arrested for telling the truth, and that he had always known she was there when DeLeon Vega was killed.
"It happened just so quickly," Youmans finally told him. "Imagine seeing somebody being killed before you. How would you feel about that?"
Afterwards, O'Donnell gave Youmans $60. He wanted her to use it for a hotel, he said, so that he'd know where to find her for court. A month later, on Sept. 29, 2009, Youmans appeared in the windowless, fluorescent-lit courtroom in Rockville. She was handcuffed. Having ignored a subpoena to testify, she had been taken into custody a couple of days before. On the witness stand, she sputtered and fumed. Yes, she had talked to O'Donnell that day in his SUV, she conceded. But it was for no more than four or six minutes — "to say hi and good-bye and I'm going," she told the court. O'Donnell was a liar, she said. The lawyers were liars. The recording was a lie. "I don't know nothing," she said. And just like that, Youmans was shuttled from the courtroom in Rockville back to New Haven.

By the following spring, Judge Fuger had issued his decision. It began with a quotation from the 1995 trial:
"This case rises and falls on the testimony of Doreen Stiles." —State's Attorney James G. Clark
In the lengthy analysis that followed, Boyd is mentioned only briefly, and Youmans, with her dramatic, last-minute appearance and strange, conflicting statements, doesn't receive a single word. There was no assessment of the audio recording, or which version of Pamela Youmans was to be believed. Perhaps it didn't matter, at least not to Fuger, because in his estimation, Stiles represented the totality of the state's evidence. "The only thread that links George Gould and Ronald Taylor to this senseless murder is the testimony of Doreen Stiles," he wrote. "If this tether breaks, then there is absolutely nothing that implicates these two men."
That tether had snapped, the judge concluded, and the evidence suggested that Carlos DeLeon had "the means" — his semi-automatic pistol — and "motive to commit this crime." Carlos, however, was not called to testify during the trial. In an interview with the New Haven Register in 2010, he denied involvement in his father's murder, saying, "How the hell am I going to do something to my own father? It's stupid. It's a nightmare ... I loved my father so much."
A judge overturning a murder conviction is a rare event, and the decision drew national media attention. Fuger vacated Taylor and Gould's guilty verdicts, their arrest warrants, their sentences, and everything else that had bound them to a life behind bars. "It is now an inescapable conclusion," Fuger wrote, "that a manifest injustice has been done to these two men." The 1995 prosecution was so deeply flawed, he explained, that Gould and Taylor deserved to be freed — immediately.
"The Commissioner of Corrections is hereby ordered to immediately and unconditionally release the petitioners from confinement."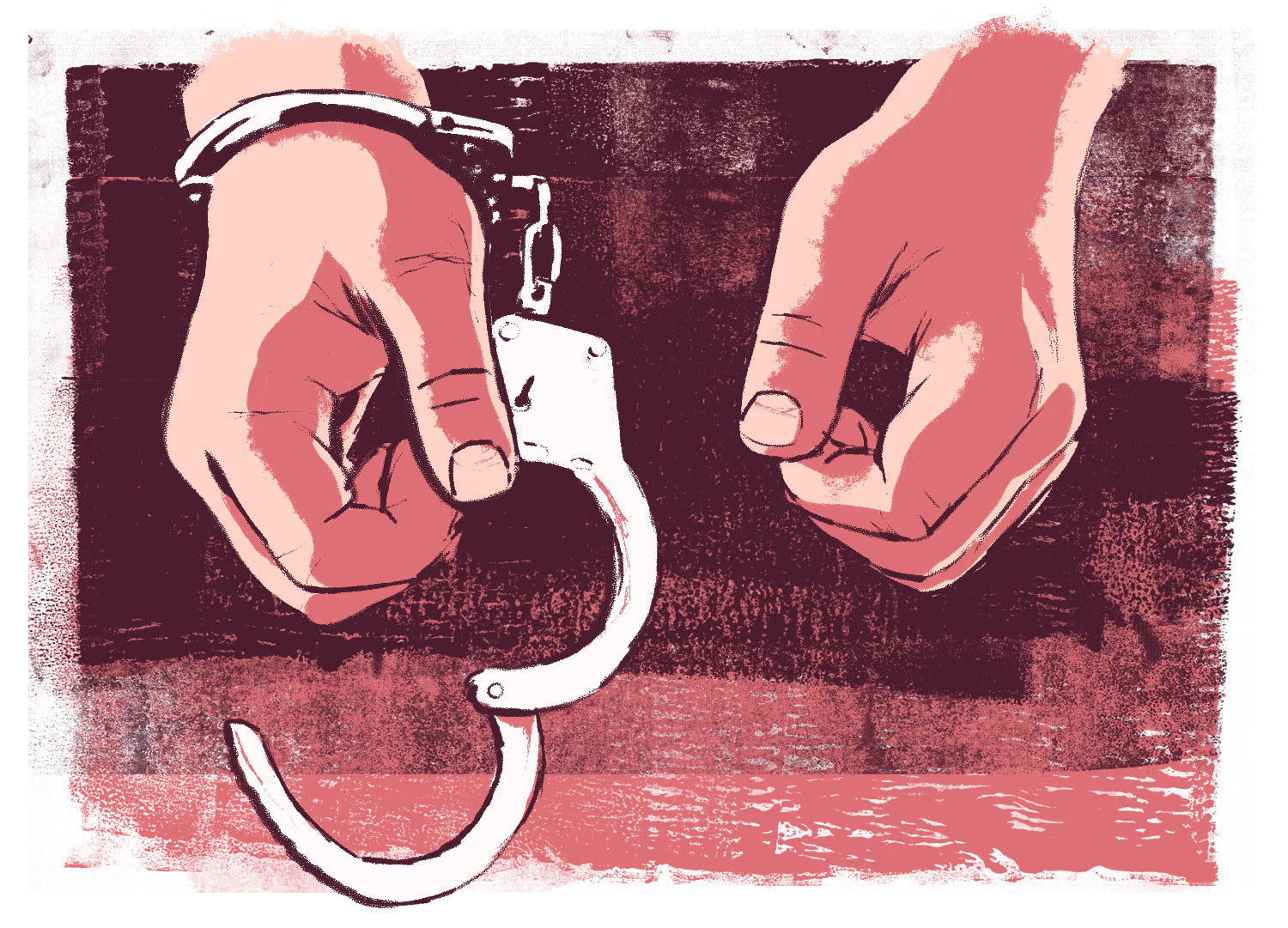 So it was on April 1, 2010, that Ronald Taylor and George Gould stepped from the courthouse into the clear, crisp Connecticut afternoon. It was April Fools' Day and, coincidentally, Taylor's wedding anniversary. His wife, Mary, stood beside him, her fine white hair gleaming like wild, unwoven silk. Taylor's hair had grown gray at the temples, but at 51, he remained a distinguished and distinctly handsome man, with defined cheekbones and a quiet charisma. "It feels great, that after all these years being behind those walls I was finally going to be free," Taylor told a small crowd of reporters assembled on the courthouse steps. "If you ask me, I think some of those prosecutors need to be [held] accountable for their actions."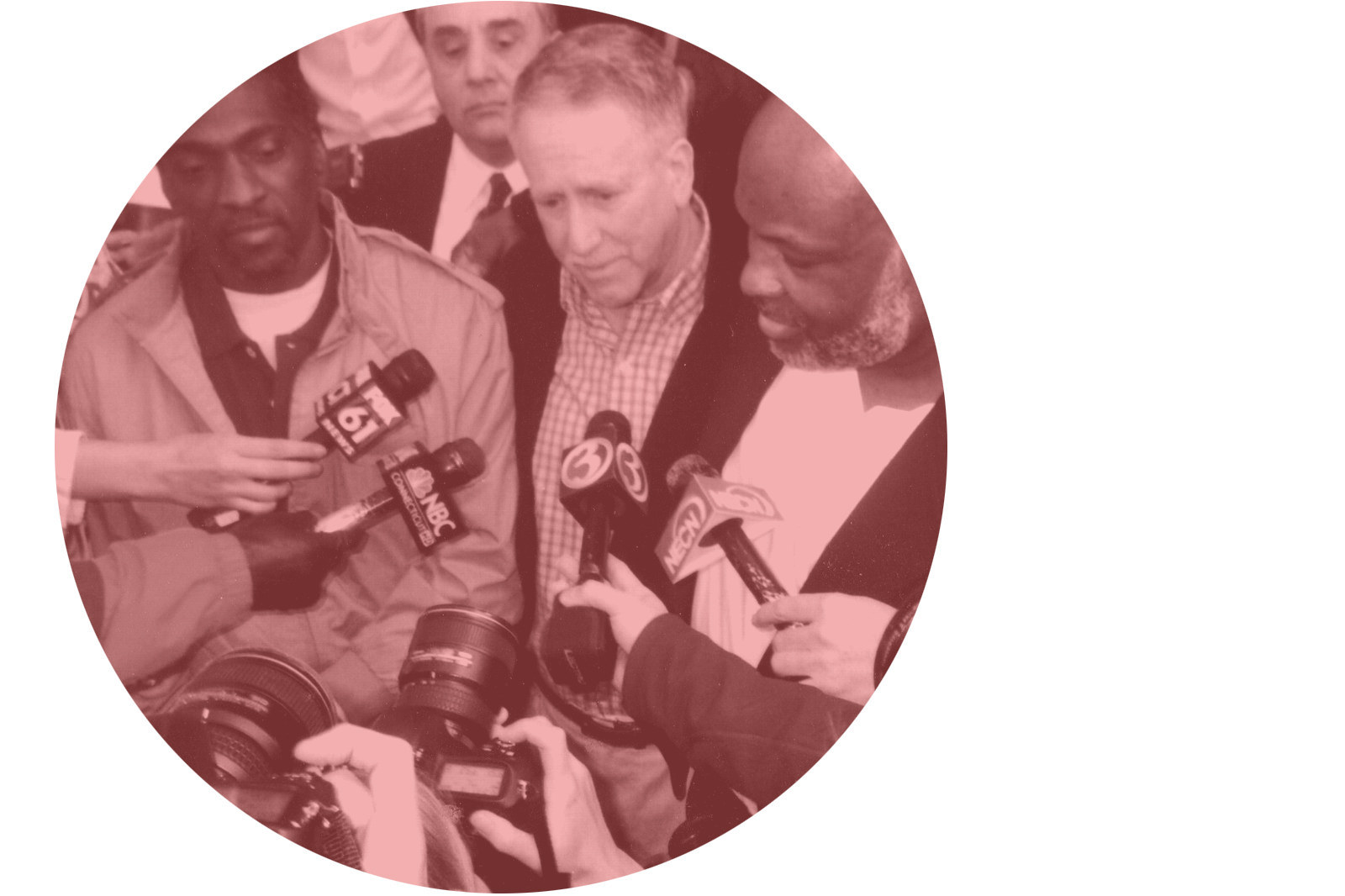 Beside Taylor, Gould stood grinning. At 48, he had a bald head and a short-cropped beard of gray stubble. After a decade and a half of incarceration, neither owned street clothes, but both men looked sharp and assured in new outfits their families had bought for them to wear that day. Between the two was the man who had done so much to help free them, Jerry O'Donnell, as full of emotion as anyone. His eyes were wet as he leaned into Gould's sturdy frame, as if to steady himself.
O'Donnell hadn't known the men before getting involved in their case, but by 2010, he'd spent seven years working for them — seven years, he said, in which he'd been driven by an overwhelming sense of obligation to right the wrongs of an office he'd once worked in. "I realized in the very beginning they didn't do it, and that bothered me that no one was trying to help them," he said.
"It is now an inescapable conclusion that a manifest injustice has been done to these two men."
Two years later, around noon on a Monday in May 2012, O'Donnell and his wife, Kathy, were in their living room when their dog — a hyper seven-year-old corgi named Lucy — started barking. The couple lives on a narrow private road in the comfortable suburban town of Cheshire, Connecticut, and Jerry was still in his pajamas when he poked his head out of the front door.
Outside, he saw several police cruisers in their street, and nearly a dozen uniformed officers in bulletproof vests. An inspector from the chief state's attorney's office appeared to be running the operation, and he ordered O'Donnell to put his hands behind his back. O'Donnell asked if he could put on some clothes. "They said, 'Nope, you know the game,'" O'Donnell recalled. "You go the way you are."
As Jerry O'Donnell was handcuffed and shuttled from his home to the state police barracks, he didn't know what was going on. He didn't know he was being charged with three felonies — one count of bribery and two counts of witness tampering — that could be traced back to his work for Taylor and Gould. He was being accused of using illegal tactics while pursuing the case, allegations that could not only send him to prison for the rest of his life, but cast doubt on both his investigation of Taylor and Gould and their resulting exonerations.
Yet in the telling of O'Donnell, not only has he done nothing wrong, he's also been railroaded — just like Taylor, just like Gould. As David Cameron, a Yale professor of political science who has written about the case for the New Haven Register puts it, the state is now responsible for another manifest injustice. "O'Donnell's prosecution," he wrote, "demonstrates one thing and one thing only: That the state will do whatever it takes to defend a conviction, even a wrongful conviction."
Read Part 3 of "A Murder At La Casa Green"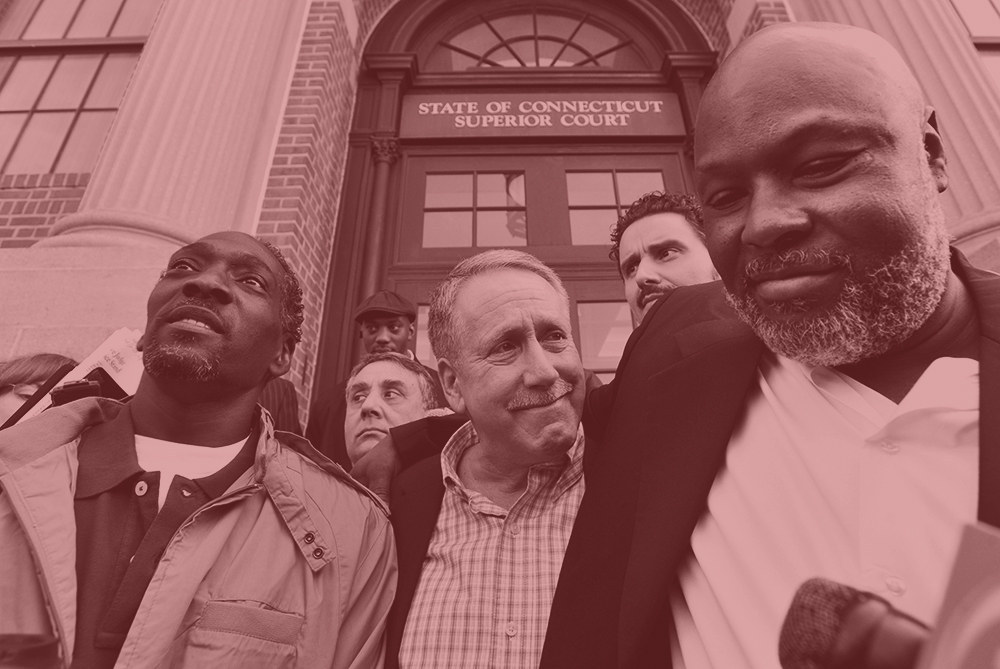 Want to read more stories like this? Sign up for our Sunday features newsletter, and we'll send you a curated list of great things to read every week!