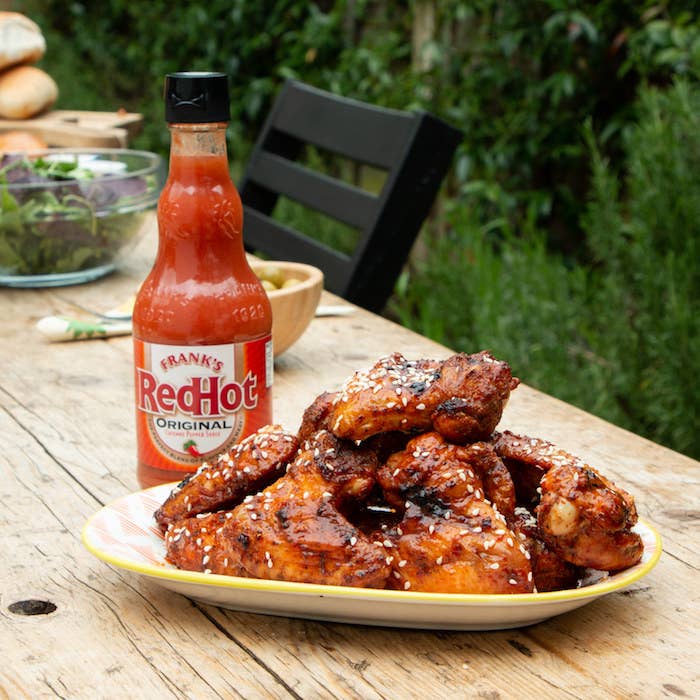 Serves 4
Ingredients
100 millilitres Franks Hot Sauce
2 teaspoons cayenne pepper
½ teaspoon salt
½ teaspoon ground black pepper
120 millilitres honey
1 kilo grams Chicken Wings
60 grams Butter
100 grams sesame seeds
Preparations
In a large bowl toss chicken wings in 50 millilitres Frank's Sauce, cayenne pepper, salt, and fresh black pepper.

Grill chicken wings for 20mins or until cooked through and juices run clear. Halfway through cooking, brush wings generously with 2 tablespoons honey.

Mix melted butter with the rest of the honey, and 50ml Frank's Hot Sauce to a large bowl and mix to combine.

Remove wings from the grill and toss in the hot honey butter sauce and sesame seeds to coat. Return wings to the grill for 1 minute per side.