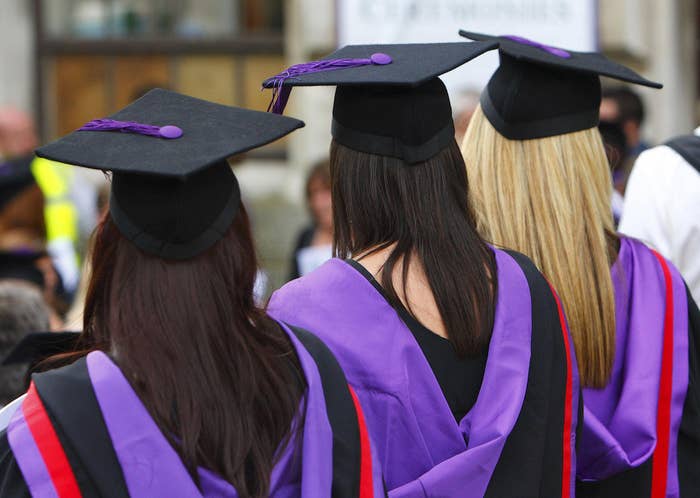 British students working in the sex industry are attempting to fight back against perceived bias at their universities, with some claiming that the lack of support they receive is a major failing.
The Student Sex Work Project (TSSWP), led by Swansea University, reported earlier this year that 1 in 20 UK students work in the sex industry, although secrecy means the number can't be pinned down. Most, according to the study, are simply trying to cover living costs.
BuzzFeed News contacted 18 universities and none, apart from two TSSWP study partners, were willing to discuss their stance on student sex work. The Association of Managers of Student Services in Higher Education revealed that making provisions for student sex workers was not something its members had brought up.
Laura Renvoize, 22, a sex worker and co-founder of the newly launched Goldsmiths Sex Worker Solidarity Society, said the situation needs to change.
"I want people to feel that being a sex worker isn't something you have to hide," she said. "There needs to be more of an open dialogue."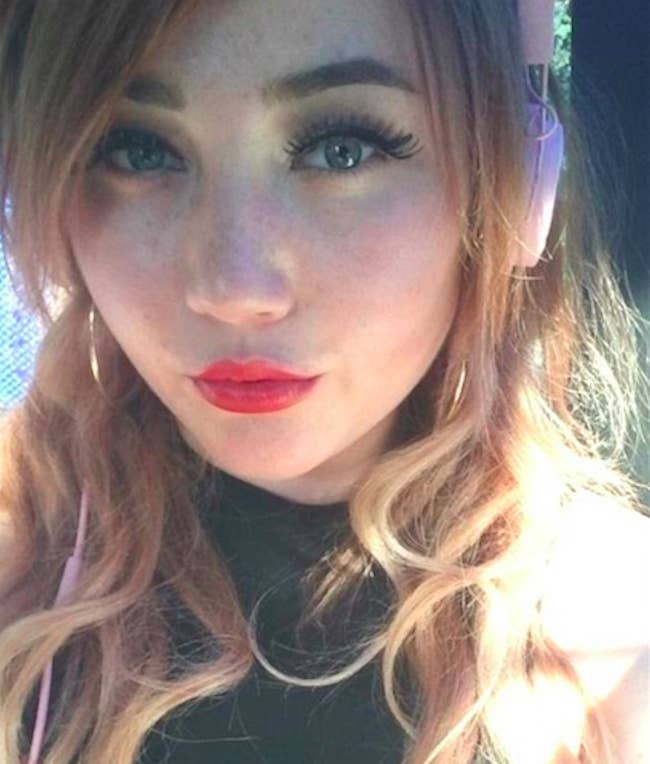 Renvoize told BuzzFeed News that reactions at Goldsmiths to her coming out as a sex worker have been mixed. "It can feel like secondary school, with rumours spreading around and people treating you differently," she said. "There's definitely mistrust and misunderstanding within the student body."
She added: "I've only ever heard staff refer to sex work in a victim-criminal dichotomy."
The Goldsmiths Sex Worker Solidarity Society offers support and a platform from which to campaign. Renvoize hopes the model will take off at other UK universities and believes that this type of initiative is sorely needed. Most students coming forward for support are simply trying to cover basic living costs.
Danielle (not her real name), a 25-year-old who's funding her degree by working as a full-service sex worker, dominatrix, and webcammer, told BuzzFeed News: "Sex work was a ruthlessly pragmatic decision for me. High rents and the cost of living meant there was no other option that would bring in a decent income and allow me time to study."
Students selling sex isn't a new phenomenon, but what this generation is doing differently is speaking out about perceived discrimination against those involved in the sex industry, and the Goldsmiths project is part of a growing wave of student activism.
Last year, the National Union of Students (NUS) passed a motion to support sex worker rights; this year, the NUS Women's Campaign voted to support full decriminalisation of the industry. Student unions regularly invite organisations such as the Sex Worker Open University (SWOU) and the English Collective of Prostitutes into universities to hold workshops.
These campaigns discuss safety for all sex workers, but student activists say they have plenty to contend with within their own institutions. In June, researchers from Swansea University and Kingston University revealed that some staff members at Welsh universities believe students who work in the sex industry should face disciplinary action for bringing their universities into disrepute.
Jessie (not her real name), a 32-year-old academic, told BuzzFeed News: "I've sold underwear, videos, and photos. I did webcam shows during my undergraduate degree and I was a stripper during my PhD.
"I was reported by a staff member who saw my modelling pictures online.
"They went to management and reported that my images were 'indecent'. Fortunately, management decided the images weren't problematic, but the fact a colleague had done that, behind my back, was very upsetting."
Jessie isn't alone. Jasmine (not her real name), 18, was warned by a member of staff that her escorting job could jeopardise her place at university.
"I told one member of staff who I'm particularly close to," she said. "They were supportive, but I had to promise I wouldn't tell any other uni officials. The member of staff did say that [getting kicked out] was a possibility.
"I've been getting terrible grades due to mental health issues and I could see them kicking me out under the guise of not thinking I could handle it all, but the escorting being the final straw."
UK sex industry laws can be confusing, leading to misinformation among some university staff.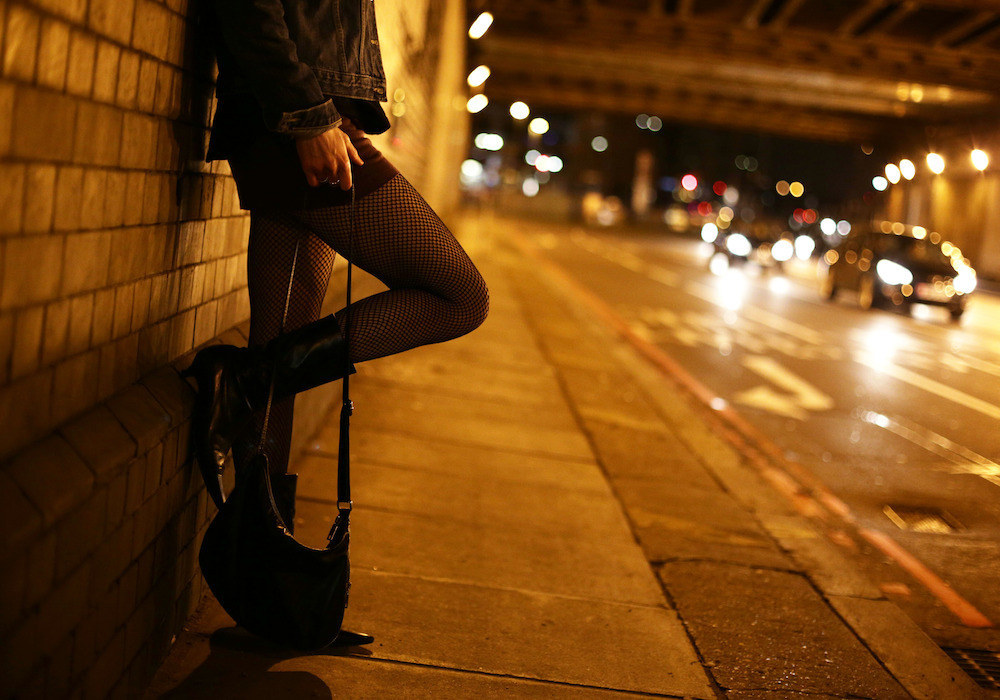 The Swansea-Kingston research showed that just under 12% of staff questioned thought that selling sex from a brothel is legal (it is), while 88% thought that selling sex from a private address was against the law (it's not). One-third of respondents said the perceived illegality of an activity would affect how they'd respond to a student upon disclosure.
The effect on students' lives of all this is far-reaching. Sinead is a full-service sex worker studying counselling in the Midlands. After being raped by a client, she struggled to continue with her course but couldn't ask for support.
"After the rape I really needed a deferral, but without running the risk of outing myself, and after all the negative things I'd heard from students talking about sex workers, I really didn't want to do that," Sinead said. "I couldn't approach my tutor. I was even afraid to speak to the college counselling service."
Business secretary Sajid Javid recently vowed to crackdown on the "lad culture" within British universities.
Javid wrote to university vice-chancellors at the weekend calling on them to set up a taskforce to investigate "sexual and verbal assault" against women on campuses. He also demanded a code of practice for dealing with such incidents, the Sunday Times reported.
He told the newspaper: "I've got three daughters and one of them is starting her A-levels, so she's just starting to think about what she might do and university is one of the options. I just hate to think my daughter is sitting there ... reading on the news or watching television and thinking, 'I don't want to go to university because I might be assaulted'.
"I don't think any parent wants to think their child has been put off life-changing decisions for those reasons."
Institutions still appear reluctant to confront the issue of student sex work. BuzzFeed News contacted 18 universities and aside from TSSWP study partners Swansea and South Wales, none were willing to discuss their stance on the issue.
Universities UK and the Russell Group also declined to comment.
TSSWP is rolling out a training package aimed at getting staff up to speed with the law, suggesting how to deal with disclosure and highlighting services available. The question is whether universities are willing to engage. In the meantime, organisations like the SWOU provide a lifeline for student sex workers.
"Most workshops include at least one person telling us they do sex work, often more," said SWOU educator Molly Smith, whose organisation receives requests for around four workshops a month, each of which are attended by 30 to 80 students.
Smith pointed out that it's not only welfare services that need to be alerted to the presence of student sex workers. "Academic staff whose teaching areas touch on sex work should have some basic sensitivity training to remind them that sex workers aren't 'other'," she said.
"Sex workers are probably in the lecture theatre listening, so act accordingly."