Justin Trudeau Personally Welcomed A Plane Full Of Refugees To Canada
The prime minister of our hearts.
Canada's Prime Minister Justin Trudeau had already sent plenty of hearts fluttering when he took office last month, but took his good-guy reputation to new heights on Thursday evening by personally welcoming a government plane full of refugees to Toronto.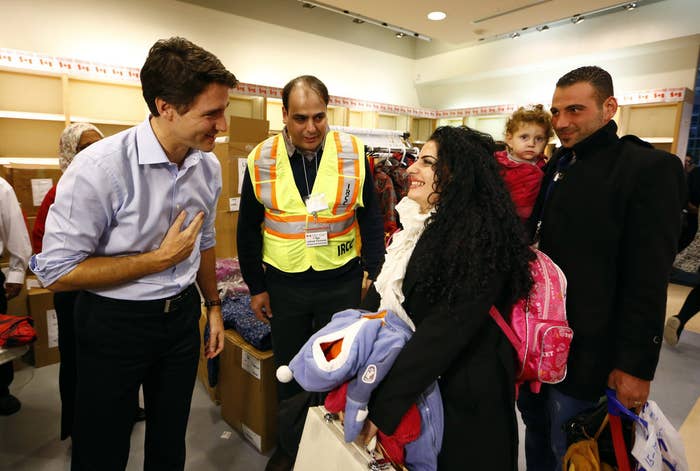 While a number of other politicians in Europe and North America have increasingly resorted to anti-immigration rhetoric in the face of the crisis, Trudeau proudly tweeted that a plane of people escaping the conflict in Syria would land in Canada Thursday.
The PM was on hand to greet the 163 new arrivals at Toronto Pearson International Airport himself, taking time to bond with adorable children...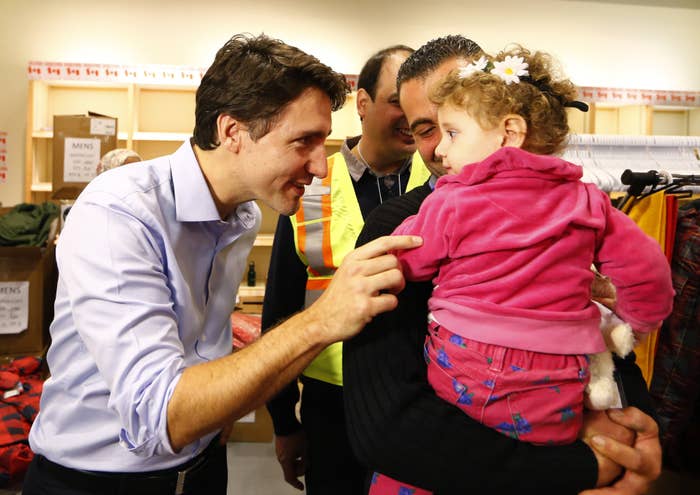 ...and pose for selfies with airport staff.
So many selfies.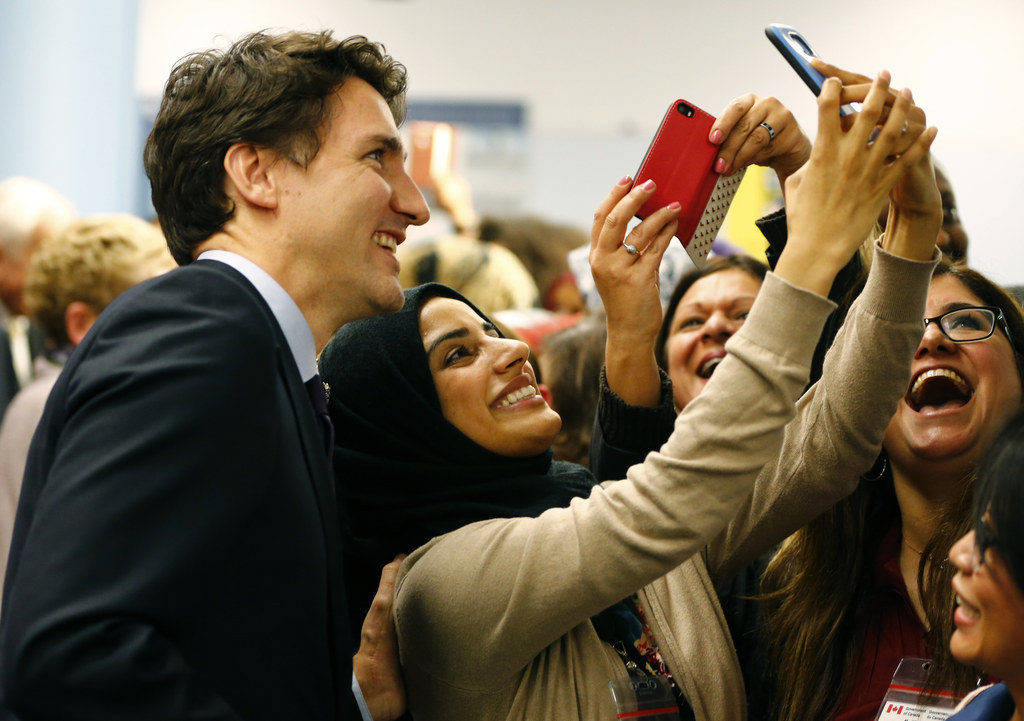 Trudeau told reporters that the arrival of the plane meant Canada was "showing the world how to open our hearts," the BBC reported.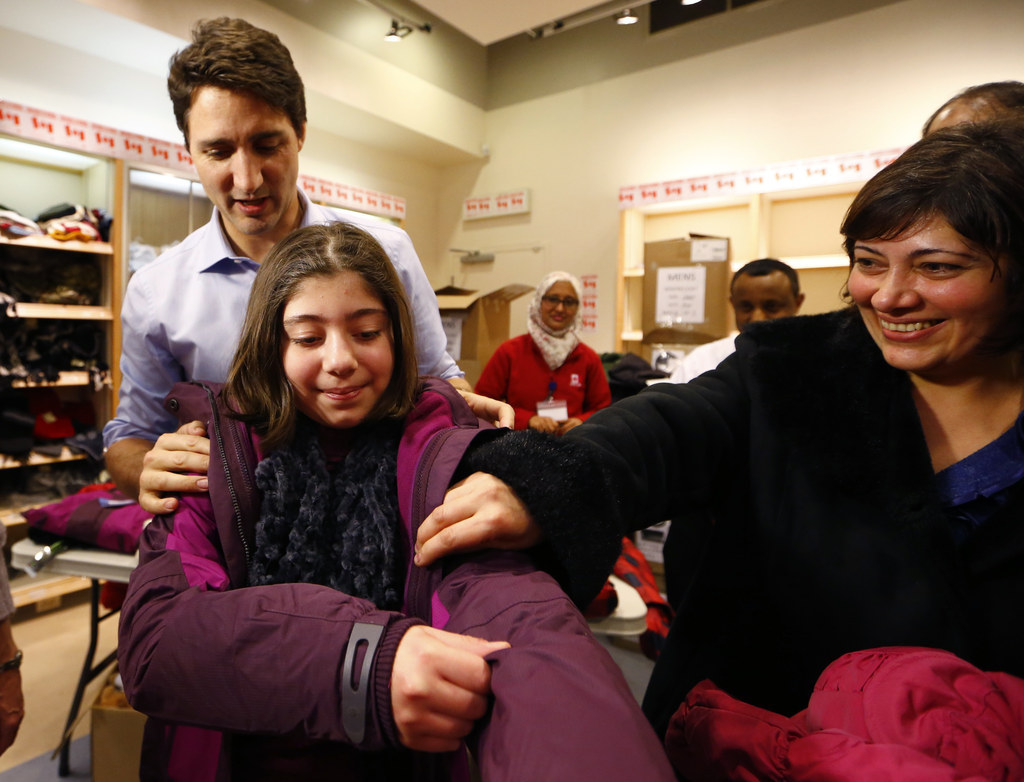 In a statement quoted by the Toronto Star, Immigration Minister John McCallum said:
I am heartened to see Canadians come together to welcome the Syrian refugees. I have hopes of the greatest success for them and their families as they build their new home in Canada.
Authorities advised the public to keep away from the airport as the military plane arrived, the Toronto Star said. But well-wishers turned up to distribute bags of donations.
Hundreds of refugees had already arrived in Canada via commercial aircraft since early November, according to the BBC. A total of 300 Syrians are set to arrive this week.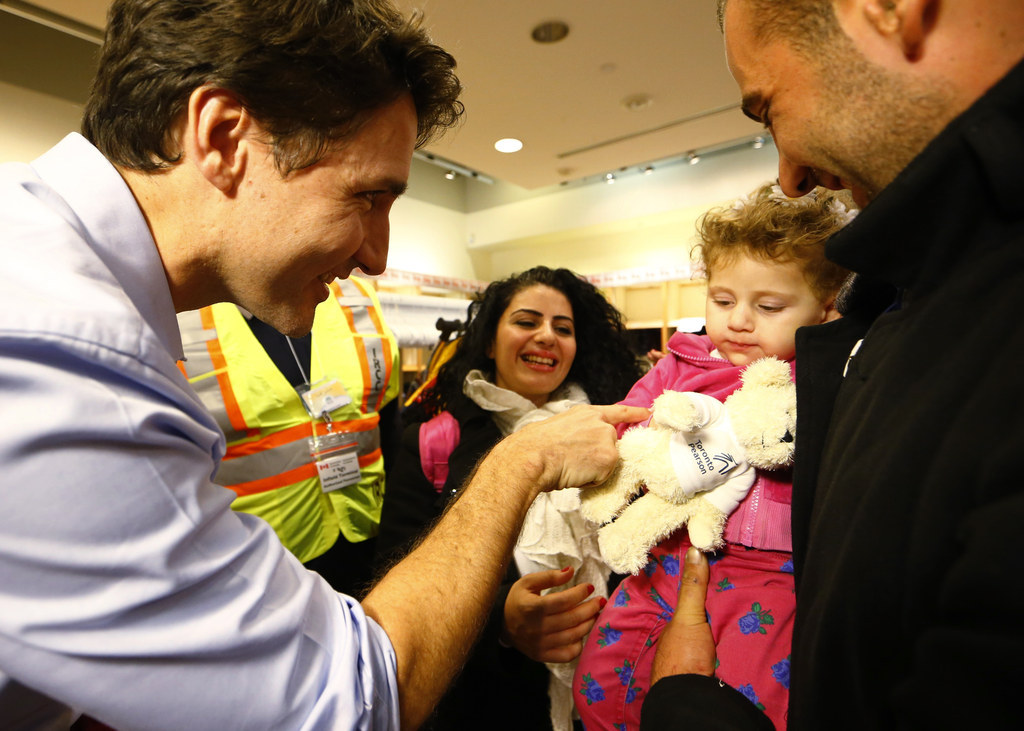 You can watch Trudeau and Ontario Premier Kathleen Wynne greet refugees in this video: