South African comedian Trevor Noah will succeed Jon Stewart on The Daily Show, Comedy Central announced Monday.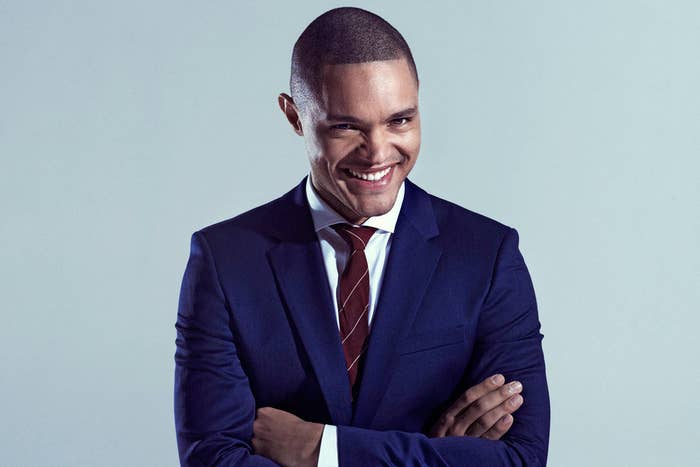 The 31-year-old, who joined the show as a correspondent in December 2014, will replace Stewart, who will step down from hosting duties later this year after 16 years at the helm.
Speculation that Noah was the frontrunner to place Stewart was first revealed by Variety late last week.
Noah has made just three appearances on the show since joining.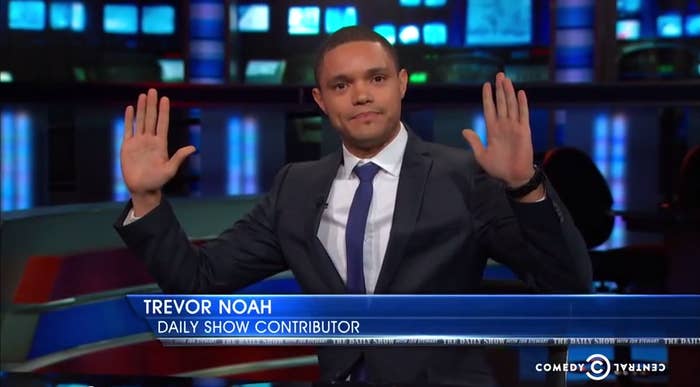 On Monday morning, Noah tweeted this:
He also retweeted this, from Chris Rock.
The Daily Show's official account confirmed the news a short while later.
Speaking to the NYT on the phone while on tour in Dubai, Noah said that he "didn't believe it for the first few hours" upon discovering his new job.
"You need a stiff drink, and then unfortunately you're in a place where you can't really get alcohol," he added.
In a statement, Stewart said "I'm thrilled for the show and for Trevor. He's a tremendous comic and talent that we've loved working with."
He then quipped he "may rejoin as a correspondent just to be a part of it!!!," the NYT reported.
In February, Stewart announced he would leave the show later in 2015, but a timetable for his departure has not yet been revealed by Comedy Central.
Noah grew up in the township of Soweto, South Africa, as the son of a black Xhosa mother and a white Swiss father. His parents' union was illegal during the country's apartheid era, and Noah said his mother had to be "very clandestine" about his father's identity.
He started in stand-up comedy when he was in his twenties, despite having been taught for long periods that "speaking freely about anything, as a person of color, was considered treason," he told the NYT.
Noah speaks six languages and promises to bring a fresh, international perspective to the show. Comedy Central's president, Michelle Ganless, said: "He brings such a unique worldview and a deep understanding of human nature, which makes his comedy so insightful."
Although a relative newcomer to U.S. TV, Noah has experience hosting two seasons of a late night show in his own country, has appeared on British TV, and has toured the world extensively, Variety reported.
Speculation over who would replace Stewart had been rife since it was announced he would quit, especially as high-profile correspondents like John Oliver and Larry Willmore had already quit to host their own shows.
Trevor Noah has been selected to become the next host of the Emmy® and Peabody® Award-winning The Daily Show.

Noah joined The Daily Show in 2014 as a contributor. He made his U.S. television debut in 2012 on The Tonight Show with Jay Leno and has also appeared on Late Show with David Letterman, becoming the first South African stand-up comedian to appear on either late night show. Noah has hosted numerous television shows including his own late night talk show in his native country, Tonight with Trevor Noah.

He was featured on the October 2014 cover of GQ South Africa and has been profiled in Rolling Stone, Newsweek and The Wall Street Journal, and by CNN and NPR's Talk of the Nation, among others. He continues to tour all over the world and has performed in front of sold out crowds at the Hammersmith Apollo in London and the Sydney Opera House in Australia.