The train transporting many of the bodies of the victims of the Malaysia Airlines Flight MH17 crash has arrived in the Ukrainian city of Kharkiv, away from territory held by pro-Russian rebels.
More than half of the victims of the disaster were Dutch, and their remains are set to be transported to the Netherlands for identification, bringing them one step closer to their grieving families.
Ahead of the 17-hour journey, Ukrainian workers had to clear mud and weeds from the line to allow the train to pass along a long-disused stretch of track, according to the New York Times.
Pro-Russian rebels had been coming under increasing international pressure for their handling of the disaster.
Yesterday, the self proclaimed prime minister of the Donetsk People's Republic, Alexander Borodai, handed MH17's black box recorders to Malaysia.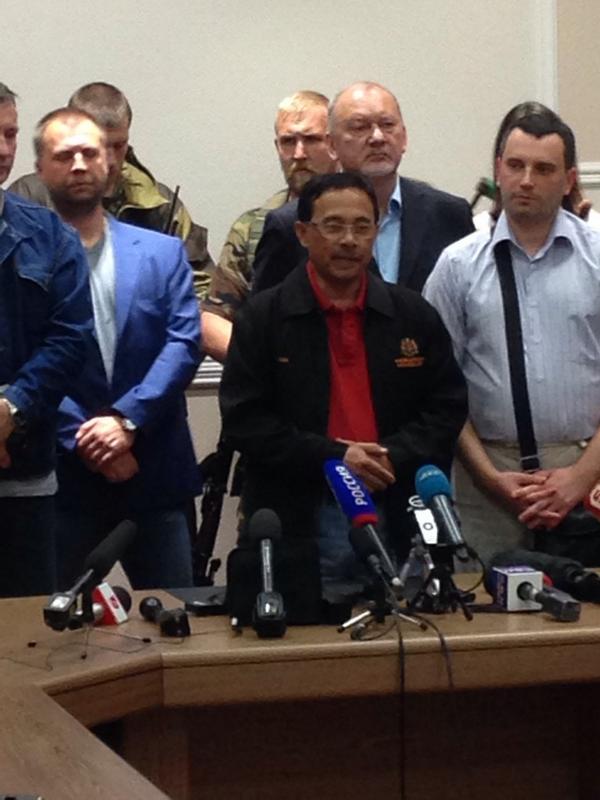 The rebels have been accused of failing to secure and interfering with the crash site before an official investigation could take place.
Reports from the scene suggest major pieces of wreckage look different from when investigators from the Organization for Security and Cooperation in Europe first arrived.