David Bowie's final album, ★ (pronounced "Blackstar"), was released on Friday, his 69th birthday, to great critical acclaim.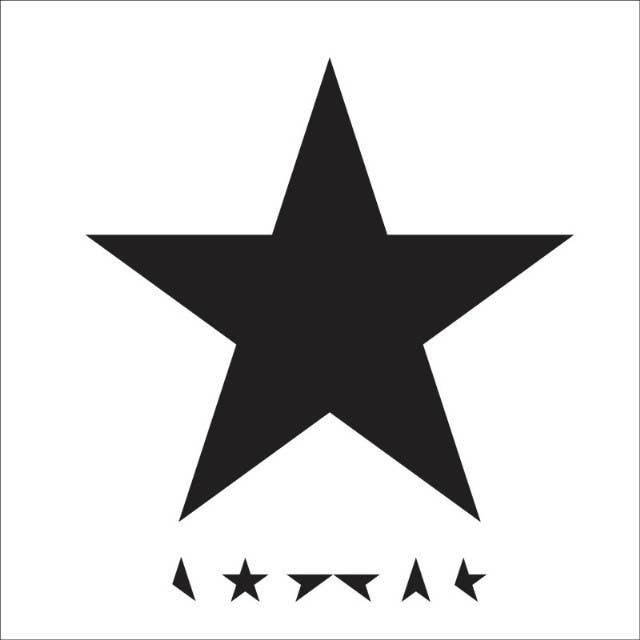 Following news of his death and battle against cancer, fans have been sharing the clip for the song, which features poignant, existential lyrics that have now taken on new meaning.
The video begins with Bowie lying in a hospital bed with bandages over his eyes. His upper body then starts convulsing and moving awkwardly as he starts almost rising out of the bed.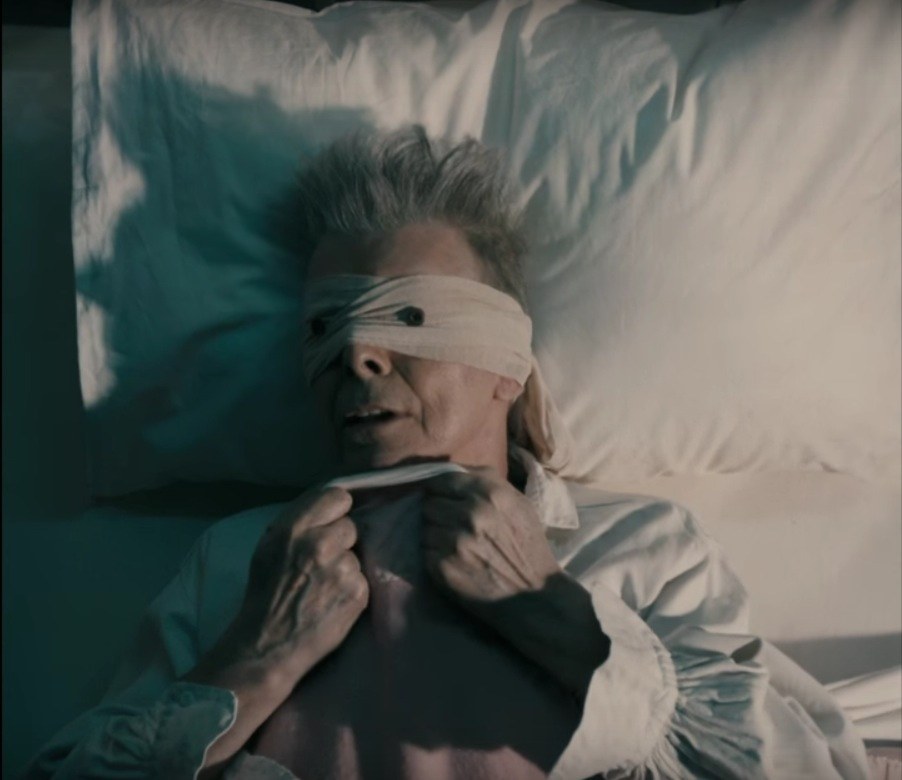 Later, another David Bowie appears, dancing, writing at a desk, then slowly reversing into a closet after grappling with a mysterious figure lurking in the room.
Even before news of the singer's cancer battle broke, critics described the video — directed by Breaking Bad director Johan Renck — as "disturbing."
In a press release published by Pitchfork, Renck said:
One could only dream about collaborating with a mind like that; let alone twice. Intuitive, playful, mysterious and profound... I have no desire to do any more videos knowing the process never ever gets as formidable and fulfilling as this was. I've basically touched the sun.
Fans have been sharing and talking about the clip in memory of the star.
Harry Potter author J.K. Rowling also tweeted the lyrics to the song.
Fans also wrote messages in memory of Bowie in the YouTube comments for "Lazarus".


★'s producer and longtime Bowie collaborator Tony Visconti said the album was the singer's "parting gift."
In December, actor Michael C. Hall and the cast of an off-Broadway play also called "Lazarus," which Bowie had worked on, performed the song on The Late Show with Stephen Colbert.
The "Lazarus" lyrics in full are:
Look up here, I'm in heaven
I've got scars that can't be seen
I've got drama, can't be stolen
Everybody knows me now.

Look up here, man, I'm in danger,
I've got nothing left to lose,
I'm so high it makes my brain whirl,
Dropped my cell phone down below,

Ain't that just like me,

By the time I got to New York
I was living like a king,
Then I used up all my money,
I was looking for your ass.

This way or no way,
You know, I'll be free,
Just like that bluebird,
Now ain't that just like me.

Oh I'll be free,
Just like that bluebird,
Oh I'll be free,
Ain't that just like me.