Samsung's Heir And Vice Chairman Has Been Jailed For Five Years
Lee Jae-yong — the de-facto chief of the South Korean electronics giant — was convicted of bribery and corruption charges for his part in a wider scandal which led to the downfall of the country's president.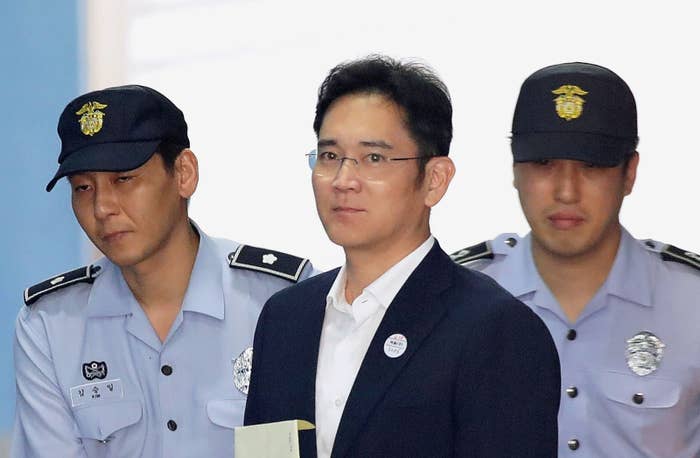 Lee Jae-yong, the heir to and vice-chairman of South Korea's sprawling Samsung electronics empire, has been jailed for five years after being found guilty of bribery, embezzlement, and other corruption charges.
Lee had denied all the charges, and the sentence is well short of the 12 years sought by prosecutors.

The verdict was handed down in Seoul Central District court on Friday, and stated that Lee — the de-facto head of the conglomerate — is believed to be involved in the company's provision of 7.2 billion won (US$6.38 million) in bribes, the Yonhap news agency reported.
The bribes relate to a wider scandal that had shaken South Korean society and saw the ouster of former president President Park Geun-Hye, who is also on trial.

Lee, 49, was found guilty of giving Park bribes for equestrian training for the daughter of long-time Park confidante and ally Choi Soon-sil. In return, Lee wanted governmental support for a merger which allowed him to increase his control over Samsung, Yonhap said.

Lee has also been convicted of perjury, embezzlement, and hiding assets overseas. He is expected to appeal.

Lee is the heir-apparent of Samsung — the world's largest smartphone manufacturer and South Korea's biggest family-run conglomerate — and has been standing in as the company's chairman since his father Lee Kun-hee suffered a heart attack in 2014.