Since the rise of "fake news" as a major player in the global political conversation last year, you may have noticed that some politicians around the world have started using the term to decry all sorts of information they either want to refute or simply don't like.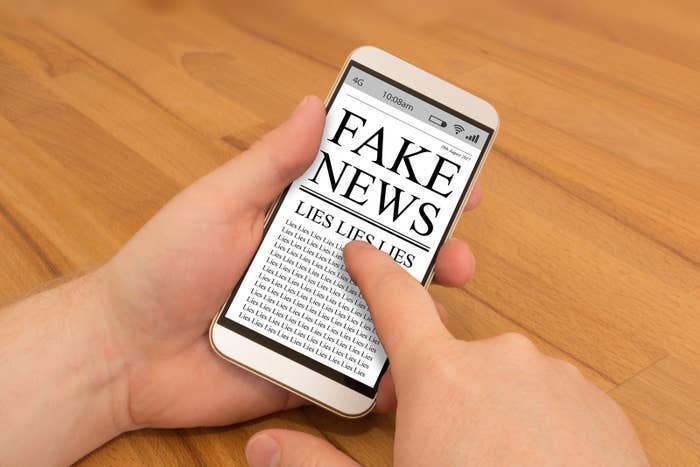 The latest to join the fight against possibly-fake-but-maybe-just-inconvenient news is the government of Russia, which on Wednesday launched a new website "exposing" Western outlets for spreading "false information" about the country.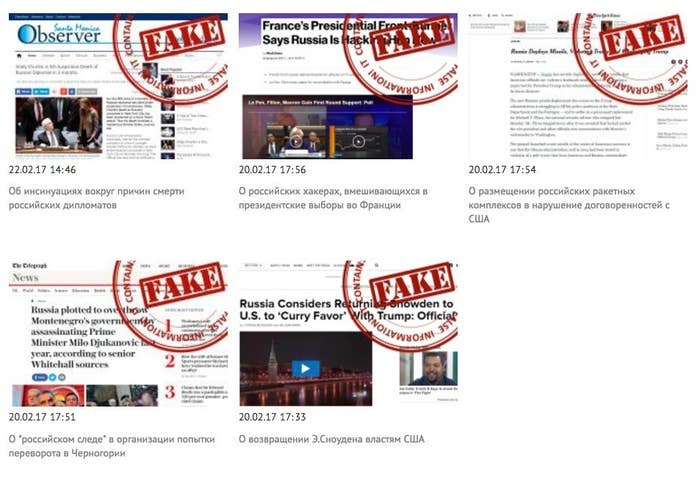 The site was created by Russia's Foreign Ministry, and is a subsection of its web page. It was announced by the ministry's spokesperson Maria Zakharova during her weekly news conference.
"First they put out some fake news, without facts," Zakharova said, according to a translation published in the Moscow Times. "Then that goes viral, and forms public opinion. And then, a couple of months later, they issue a clarification, but by then the damage is already done."

Russia has been accused on multiple occasions of disseminating fake news and misinformation in an attempt to influence Western democracies in the past year or so. Russia's disinformation efforts in Ukraine in particular have been well-documented, and the EU operates an entire program dedicated to documenting and countering Kremlin propaganda. A recent report from the Rand Corporation referred to Russia's strategy as a "firehose of falsehood."
Zakharova added that the ministry won't be publishing absolutely everything it deems to be fake news on the new site, because it'd "have to upload 90% of the internet." These were the four stories featured on launch
:
A fifth story, from the lesser-known Santa Monica Observer, on the "suspicious circumstances" surrounding the death of Russian UN Ambassador Vitaly Churkin earlier this week was added a few hours after launch.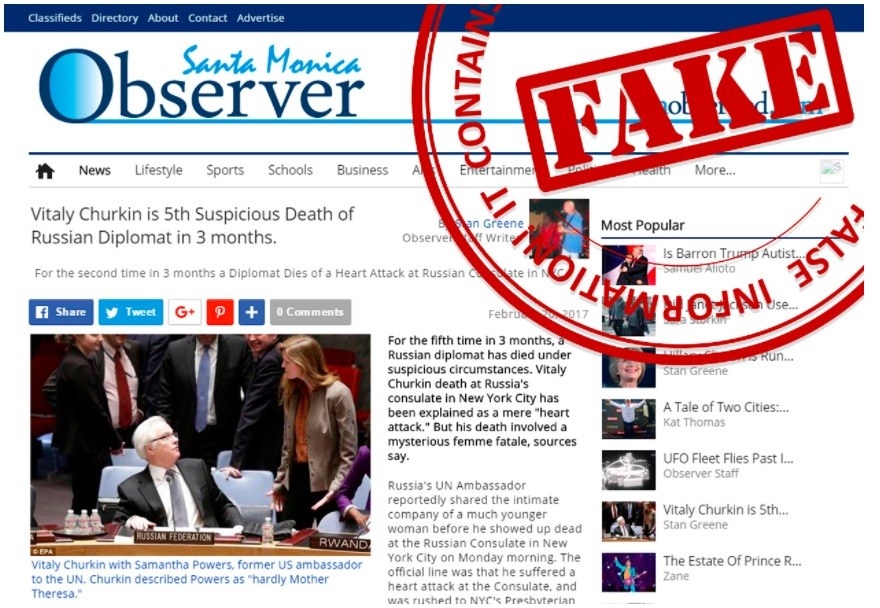 Unlike the other outlets listed on the site, the Santa Monica Observer has a history of publishing overtly fake news stories, such as one touting Kanye West for Donald Trump's under-secretary of the interior, and another stating that Trump planned to play accordion at his inaugural ball.

Last month the site published an incredibly viral fake story on Tiffany Trump's plan to sing "I'm Like a Bird" at her dad's inauguration.
For all the fanfare surrounding Russia's new page, it doesn't seem to offer much in the way of debunking. Every example of supposedly "fake news" is simply accompanied by a solitary line of identical text without any details.
During her press conference on Wednesday, Zakharova suggested that reporters they've accused of faking news can get in touch with the Russian government, which can provide them with the facts to back up their stories.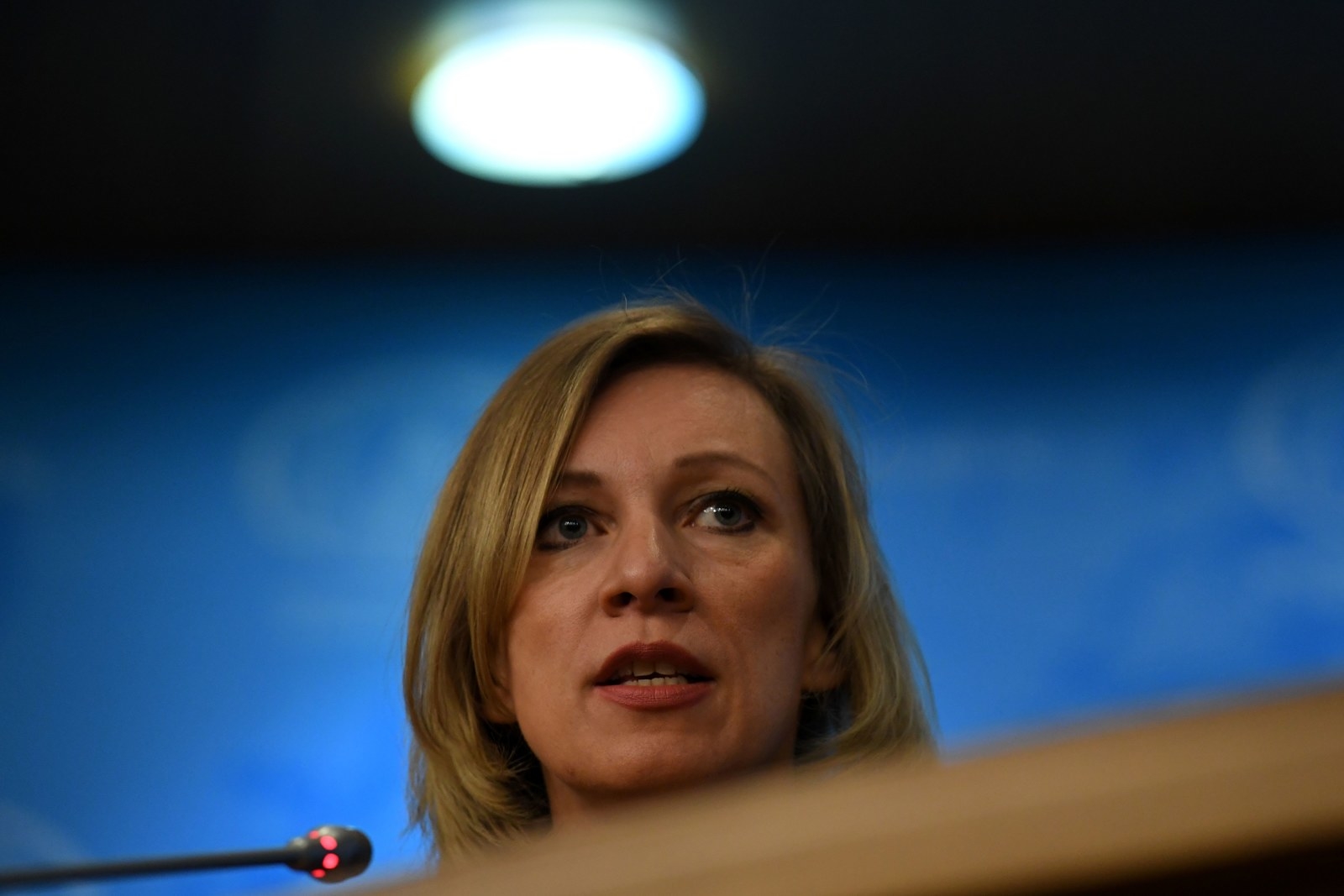 "If international correspondents have suggestions about this feature, or they want to present us with facts to back up their information so that information about them is taken off this page, they are welcome," she said. "Give us your additional materials, call, write, come visit, and we will look at the information you're publishing."
As for the "sanctions" the Russian government plans to place on any organization found to be spreading fake news? Zakharova said there would be "only tenderness."
Jane Lytvynenko and Victor Stepanov contributed reporting to this article.