London Police Withdraws Officers Guarding Julian Assange At Ecuadorean Embassy
The Metropolitan police said it was instead strengthening its covert policing operation at the embassy, where the WikiLeaks founder has been staying since 2011.
The Metropolitan police withdrew its permanent guards from outside the Ecuadorean embassy in London, where WikiLeaks founder Julian Assange has been staying since 2011, a statement from Scotland Yard said on Monday.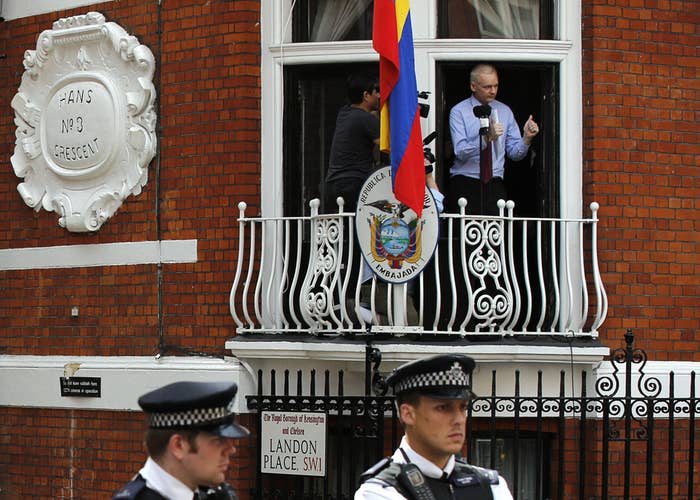 Police said they were "strengthening the covert plan" outside the Knightsbridge building in place of their 24/7 presence.
The WikiLeaks founder was arrested under the European Arrest Warrant in December 2010, and could be arrested and extradited to Sweden — where he faces sexual assault allegations — if he leaves the embassy.
The statement said the Met "remains committed to executing the arrest warrant and presenting Julian Assange before the court".
However, it added: "It is only right that the policing operation to achieve this is continually reviewed against the diplomatic and legal efforts to resolve the situation.
"As a result of this continual review the MPS [Metropolitan police service] has today Monday, 12 October withdrawn the physical presence of officers from outside the Embassy."
"The operation to arrest Julian Assange does however continue and should he leave the Embassy the MPS will make every effort to arrest him. However it is no longer proportionate to commit officers to a permanent presence," the statement said.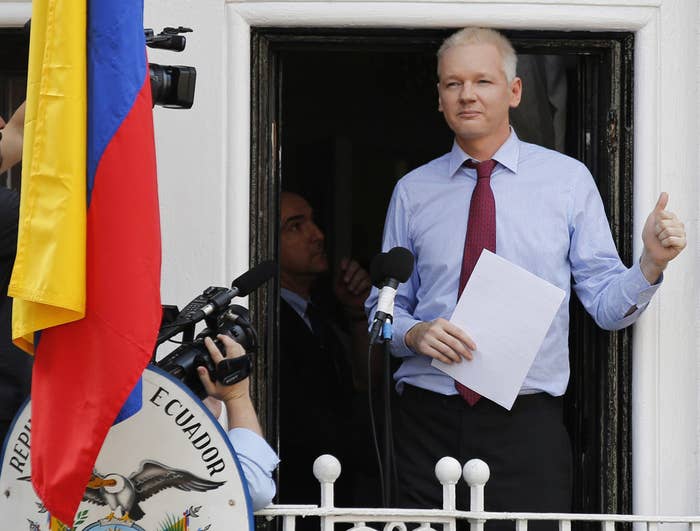 The statement continued: "Whilst no tactics guarantee success in the event of Julian Assange leaving the embassy, the MPS will deploy a number of overt and covert tactics to arrest him."
In June, the Daily Telegraph reported that maintaining permanent guard outside the embassy had cost British taxpayers more than £11 million.
The Met said it would "not discuss what form its continuing operation will take or the resourcing implications surrounding it."
"With so many different criminal, and other, threats to the city it protects, the current deployment of officers is no longer believed proportionate."