Knife-Wielding Man Shot Dead By Police In London
A 40-year-old man was killed after threatening a woman at a house in the Islington area.
Update – 5 September 2014, 9.59am BST:
Metropolitan police officers have shot and killed a man who broke into a house in Islington, north London, the BBC reported. A statement from the Metropolitan police said officers attended the scene at 11.19pm last night.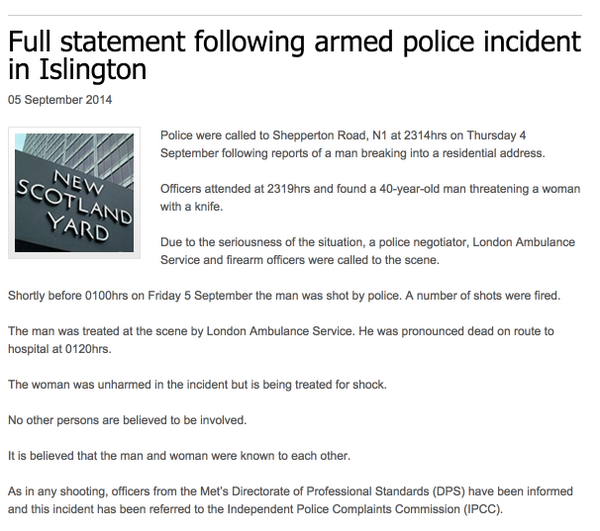 A police negotiator, ambulance services, and firearms officers were called to the scene, and a stand-off ensued until just before 1.00am, when the man was shot by police. The statement said a number of shots had been fired.
The man was attended to by paramedics, and pronounced dead en route to hospital at 1.20am.
The woman involved was unharmed, but is being treated for shock. It is believed she was known to the man, and that no other people were involved.
In a statement to reporters outside New Scotland Yard, Metropolitan police commander Neil Basu said the man who was shot was a 40-year-old black man.
Police at the scene in Shepperton Road.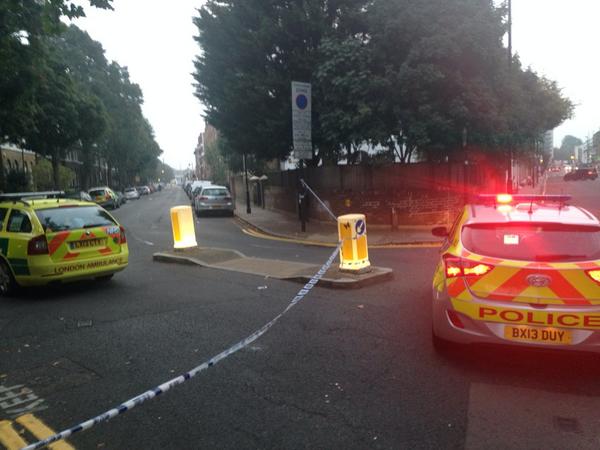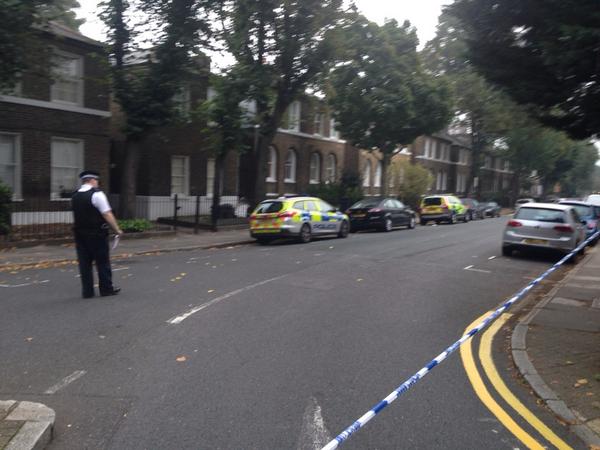 I was asleep and I heard shouting – it woke me up.I looked out of the window and I saw lots of police, there must have been around a dozen of them. I asked them what was going on, but they said they couldn't tell me. It's shocking.
The death marks the first fatal police shooting in London since 2011, when the killing of Mark Duggan sparked widespread rioting throughout the UK.
The shooting comes a day after an 82-year-old woman was found beheaded in a garden in Edmonton, north London. A 25-year-old man has been arrested in connection to her death.