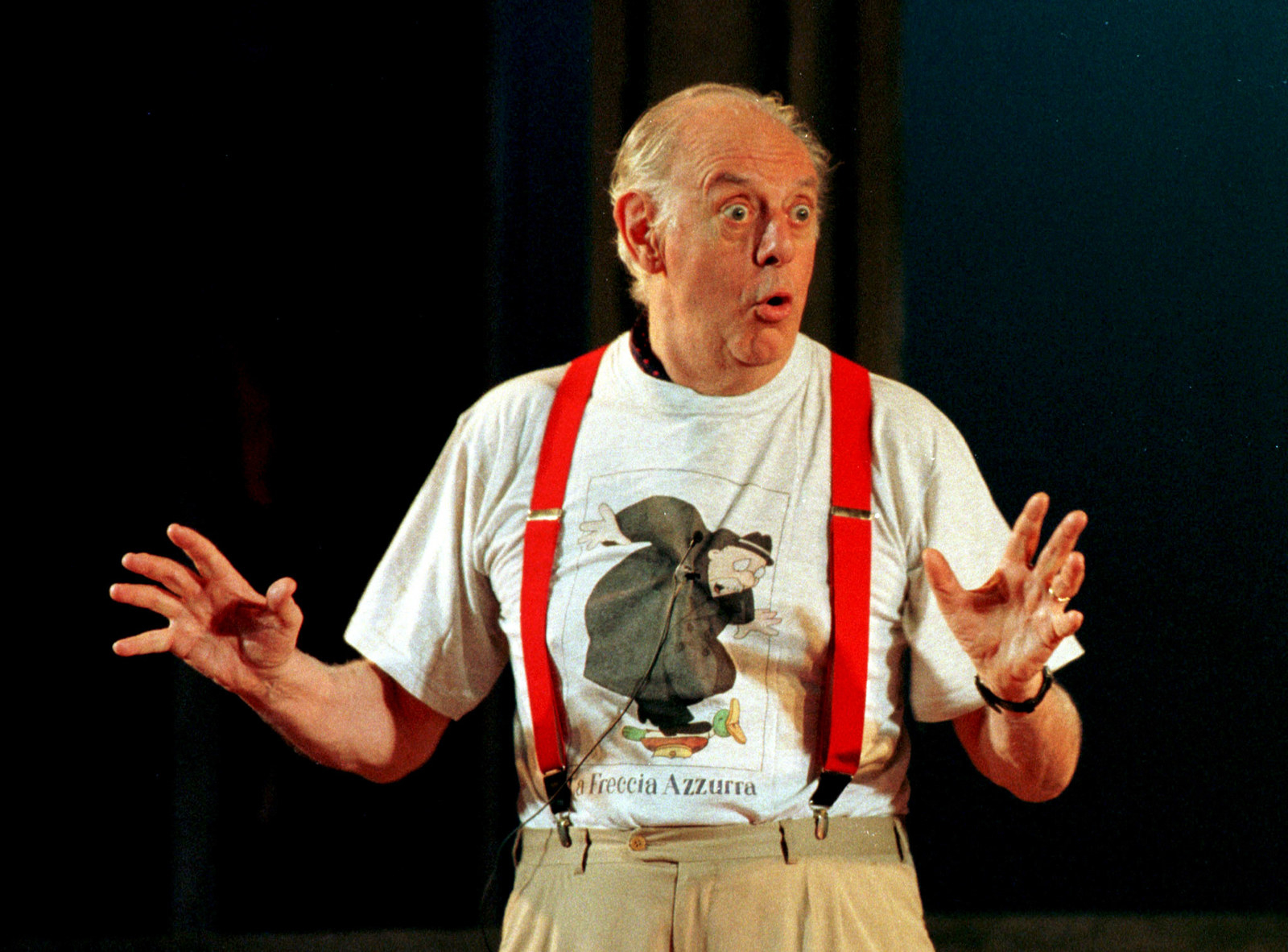 The Nobel-winning actor, playwright, and satirist Dario Fo has died in hospital in Milan at the age of 90, Italian media reported. Fo was best known for the play Accidental Death of an Anarchist, and was awarded the Nobel Prize for Literature in 1997.
The ANSA news agency reported he died after being hospitalized two weeks ago with severe back pain.

Italian Prime Minister Matteo Renzi — who in recent years regularly fell victim to the dramatist's sharp political satire — said: "With Dario Fo, Italy loses one of the great protagonists of theater, culture, and the civic life of our country. His satire, his research, his work on set design, his multifaceted artistic activity remain the legacy of a great Italian in the world."
Maltese Prime Minister Joseph Muscat also expressed his sadness at Fo's death.

Something of a dramatic polymath, Fo was well known for his left-wing political activism, and appeared at a rally in Rome in support of the anti-establishment Five Star Movement just last month, according to Reuters. The movement's leader, Beppe Grillo, had previously suggested he should stand as the country's next president — an idea Fo declined, citing his old age.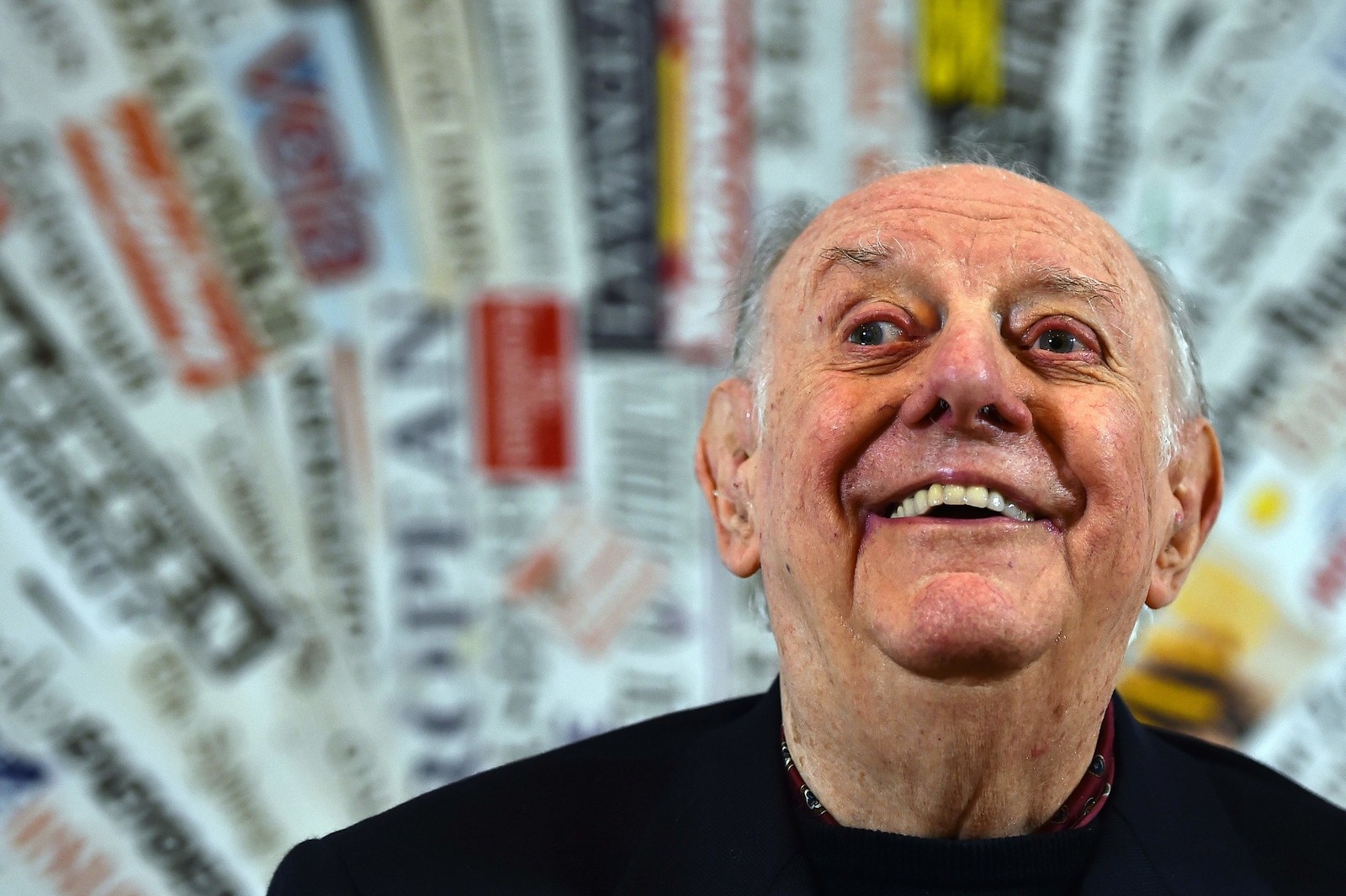 In a statement posted on Grillo's website, the Five Star Movement said it mourned the loss of Fo: "The movement remembers the speech he gave at a rally in Duomo Square [in Milan] in 2013, when he told us, 'Fatelo voi!' [you do it; please bring change!]. You will always be with us, Dario."
Accidental Death of an Anarchist — considered a classic of 20th-century theater — was based on the true story of anarchist railwayman who died after falling from the fourth floor of the Milan police station where he was being interrogated. While the police said he committed suicide, Fo's retelling suggested he had been killed.

In keeping with his anti-establishment ways, for much of his career Fo was at odds with the Catholic church, who denounced his work as "blasphemous."

His 1969 piece Mistero Buffo [Comical Mystery], was a controversial, improvised solo satire based on Bible stories, which led to a number of churches warning their congregation not to see it.
His muse, collaborator, and wife of nearly 60 years Franca Rame died in 2013.