Simon Brodkin is to be charged by the Swiss authorities with trespassing, the BBC has reported.
"He will be charged for trespassing because he wasn't allowed to enter the building," the broadcaster quoted a police spokesman as saying.
"If there will be a trial it is still to be decided by the prosecutor. Trespassing in Switzerland is just prosecuted by request like other minor crimes."
The 38-year-old was arrested but released after questioning on Monday.
Blatter had sat down at FIFA's headquarters in Zurich to announce the date of an extraordinary FIFA congress to elect his successor when Brodkin made the protest in the guise of another his characters, footballer Jason Bent.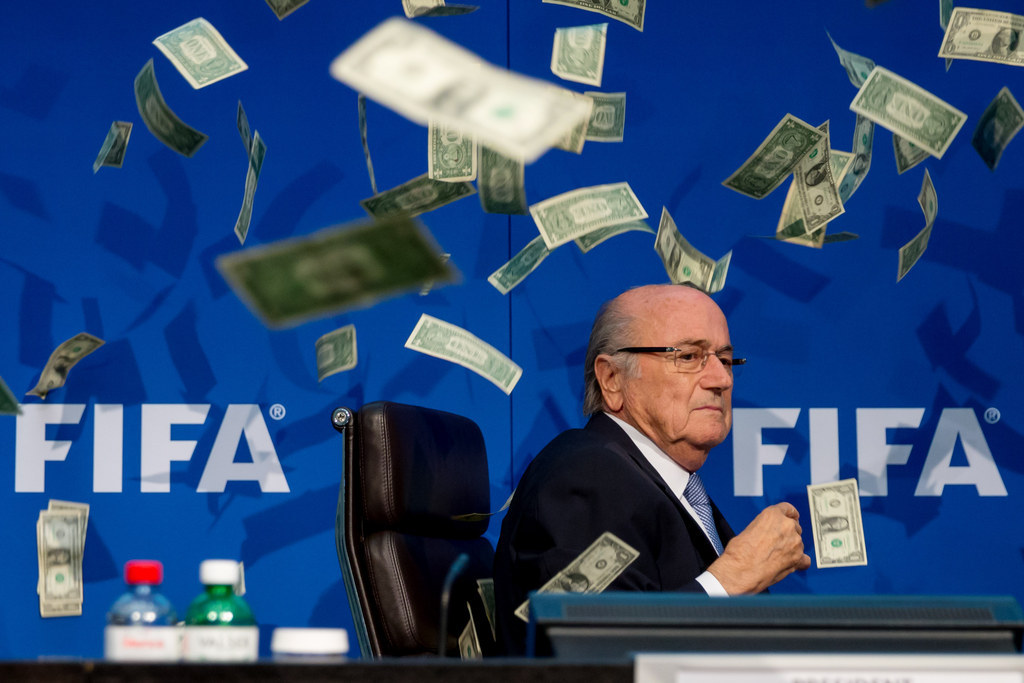 A short while after the stunt the Jason Bent Twitter account posted a message suggesting it was a joke about North Korea bidding for the World Cup in 2026.
In it, Blatter can be heard asking for his security while Brodkin talks about a North Korea bid for the 2026 World Cup.
Brodkin then says "here you go, Sepp" as he showers the FIFA president with fake cash before being escorted out of the room.
Brodkin was later photographed being driven away by Swiss police.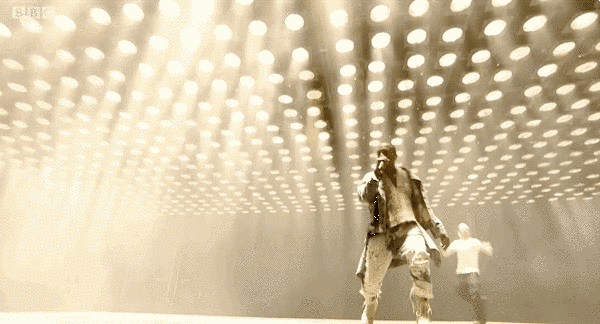 He was swiftly bundled off the stage by security following his stunt.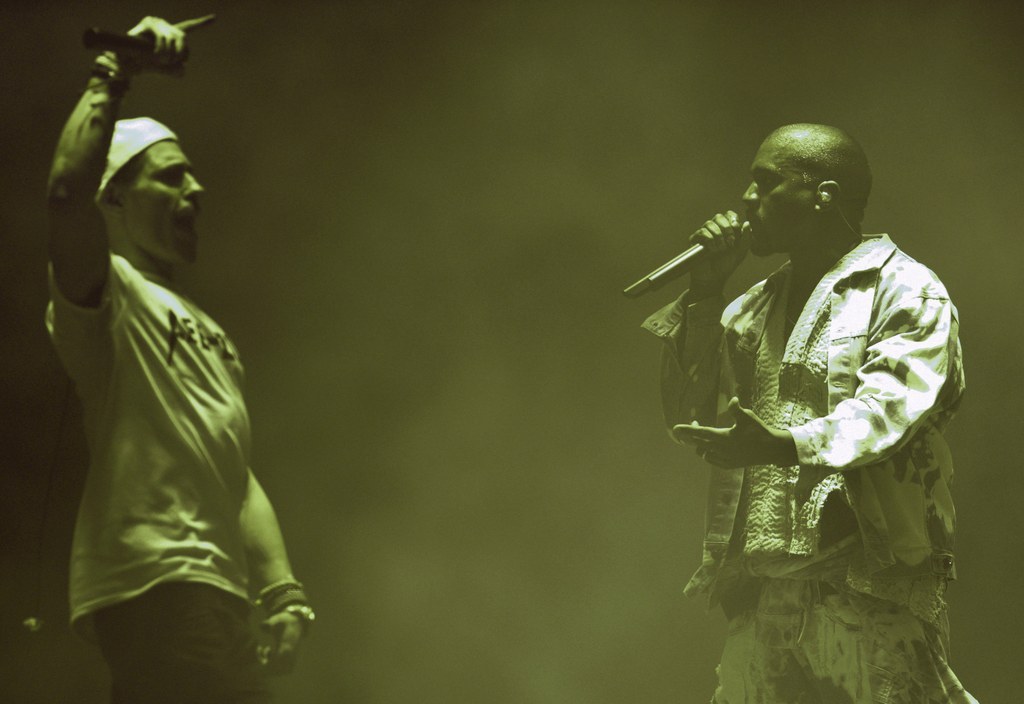 He said he thought Kanye "needed a hand".
Brodkin is best known in the UK for his BBC comedy series Lee Nelson's Well Good Show, which ran for two seasons in 2010 and 2011.
BuzzFeed News has contacted Brodkin's publicist for comment.
Add your own caption to the photo of Sepp Blatter.