A Bosnian Croat war crimes defendant has died after drinking a substance that his lawyer claimed was "poison" part-way through the announcement of the court's verdict, according to Croatia's state broadcaster.

Former general Slobodan Praljak was one of six Bosnian Croat leaders appearing before the UN's International Criminal Tribunal for the former Yugoslavia (ICTY) at The Hague in the Netherlands on Wednesday.
The defendant had just heard that the court would uphold his 2013 sentence of 20 years' imprisonment for crimes in east Mostar during the 1990s Croat-Bosniak war when he stood up from his seat holding a small bottle.
Multiple outlets reported that Praljak, 72, shouted that he was "not a war criminal," before appearing to down the liquid in the bottle.

Video footage shows the presiding judge asking him to "stop" and "sit down."

The presiding judge, Carmel Agius, continued to read out another of the defendant's verdicts amid scenes of confusion, before realizing what had happened. Praljak's lawyer shouted that his client had told him he'd "taken poison," multiple outlets reported.

Agius immediately suspended the hearing and asked that the courtroom's curtains be lowered to hide the defendants from the public. The live feed of the hearing also went blank, according to BBC News.
The BBC's correspondent at The Hague tweeted that she had heard the judge request the vessel he drank from not be taken away, and that an ambulance had been called.
Dutch police have declared the courtroom a crime scene, Agius confirmed.
They have not commented on the television broadcast that reported his death, which was based on "sources close to Gen. Praljak".

Praljak, who had spent much of his life as a theater director before joining the armed forces in 1991, served as assistant minister of defense during the conflict between 1992 and 1994.
In 2013 he and five others were found guilty of orchestrating a campaign to force Bosnian Muslims out of their homes and claim their territories.
Praljak was responsible for directing one of the most dramatic episodes of the campaign in November 1993: the bombing of the "Stari Most" bridge, an impressive 16th-century Ottoman structure crossing the Neretva river.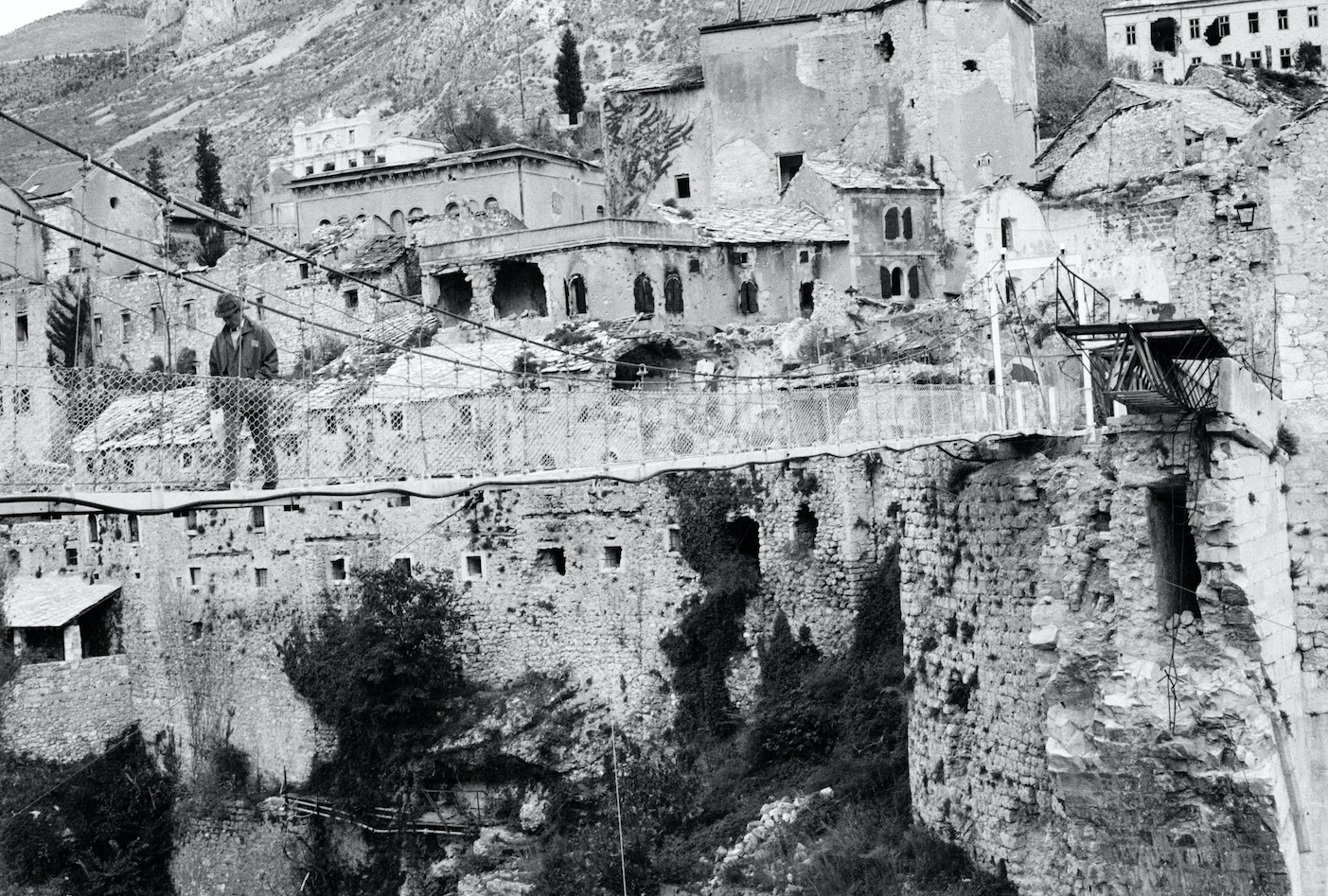 Charges against the defendants include breaching the Geneva Conventions, violating the laws of war, and crimes against humanity in around 30 municipalities in Bosnia and Herzegovina.