17 Pure, Hilarious Things Children Actually Asked Santa To Bring Them For Christmas
"A kiss from Morgan Freeman."
1.
Picture of me with vanilla waffle:
3.
A shark that goes underwater and grabs me corndogs that are already baked: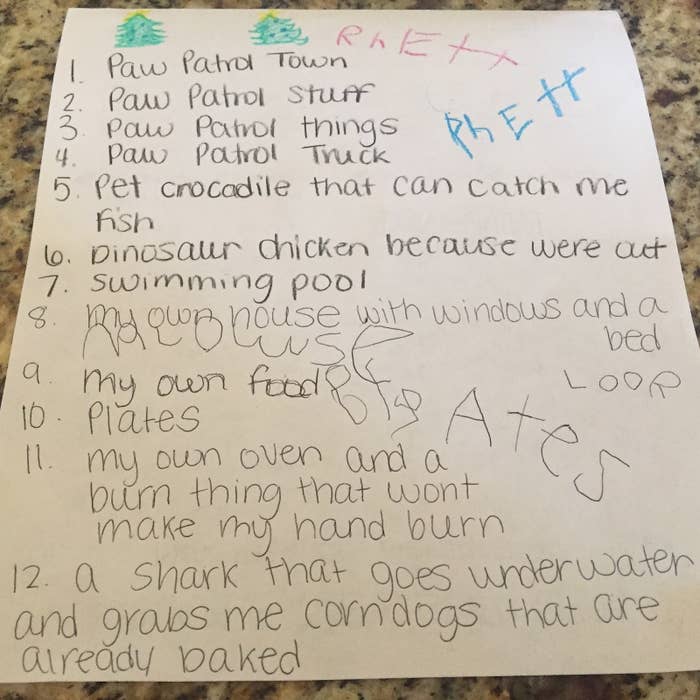 5.
My wall signed by Jesse McCartney:
11.
1,000 $ Bill:
15.
Kid Yezeys that are real:
16.
Jack Black: