Une Californienne de 18 ans suspectée d'avoir poignardé à mort son petit ami et de l'avoir annoncé sur Facebook a été arrêtée par la police.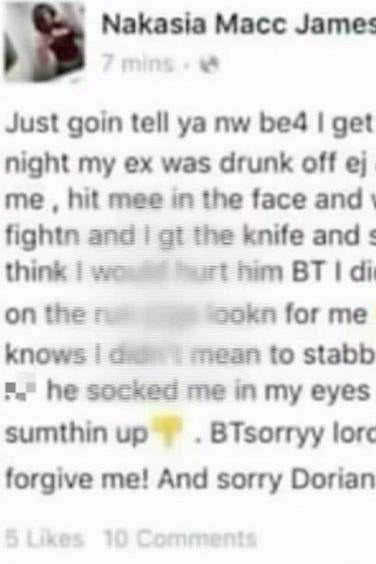 Nakasia James est accusée d'homicide après avoir été arrêtée dimanche à Hemet, en Californie, d'après la police.
Elle a été arrêtée pour le meurtre de son petit ami après une chasse à l'homme menée par la police de San Bernardino.
La victime de 21 ans, identifiée par la station de télévision KTLA comme Dorian Powell, a été retrouvée morte dans son appartement lundi matin, des traces de couteau sur le corps.
Les officiers de police ont expliqué à KTLA s'être rendus sur la scène du crime après que quelqu'un les aurait appelés pour leur dire qu'un homme «aurait été poignardé par sa petite amie.»
KTLA a également dit que l'histoire du meurtre aurait été postée sur un compte Facebook semblant appartenir à Nakasia James peu après le crime.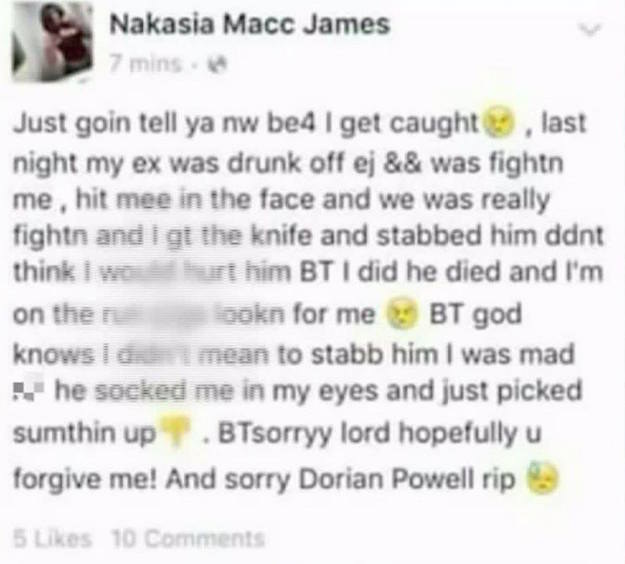 Dans le post, l'utilisatrice affirme que son «ex» était ivre et qu'il l'aurait «frappée à l'œil». Elle aurait alors riposté avec un couteau. Elle déclare également qu'elle ne voulait pas le tuer:
«Je vais tout vous raconter avant que l'on m'attrape. La nuit dernière, mon ex était ivre et m'a brutalisée, il m'a frappée au visage et on s'est mis à se battre et j'ai attrapé un couteau et je l'ai poignardé je ne voulais pas lui faire mal mais il est mort et je suis en cavale, les flics me cherchent. Dieu sait que je ne voulais pas le planter j'étais hors de moi il m'a frappée à l'œil et j'ai juste pris le premier truc qui venait... Pardon Seigneur je vous en prie pardonnez-moi! Et pardon Dorian Powell, repose en paix.
Le post a été supprimé depuis, mais il y a encore des photos sur le compte qui, d'après l'utilisatrice, la montrent avec la victime.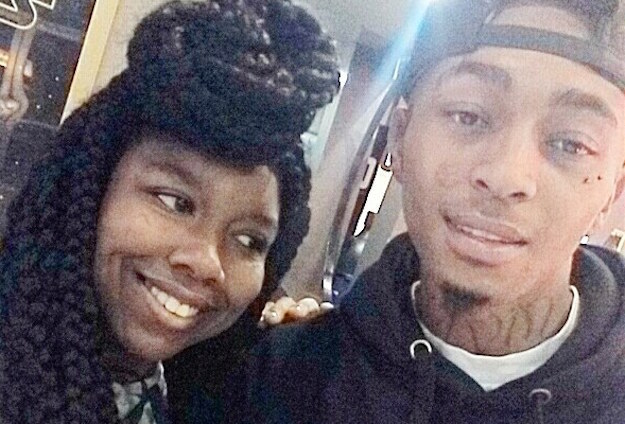 «Mon chéri est toute ma vie même si certains connards détestent notre relation», écrit-elle sur la photo ci-dessus.
La police de San Bernardino a refusé de commenter ce post Facebook, selon KTLA.
Looks like there are no comments yet.
Be the first to comment!