Cet étudiant new-yorkais de 25 ans transforme, avec un simple stylo, la tâche de naissance qui couvre une grande partie de son bras en une carte d'un monde imaginaire.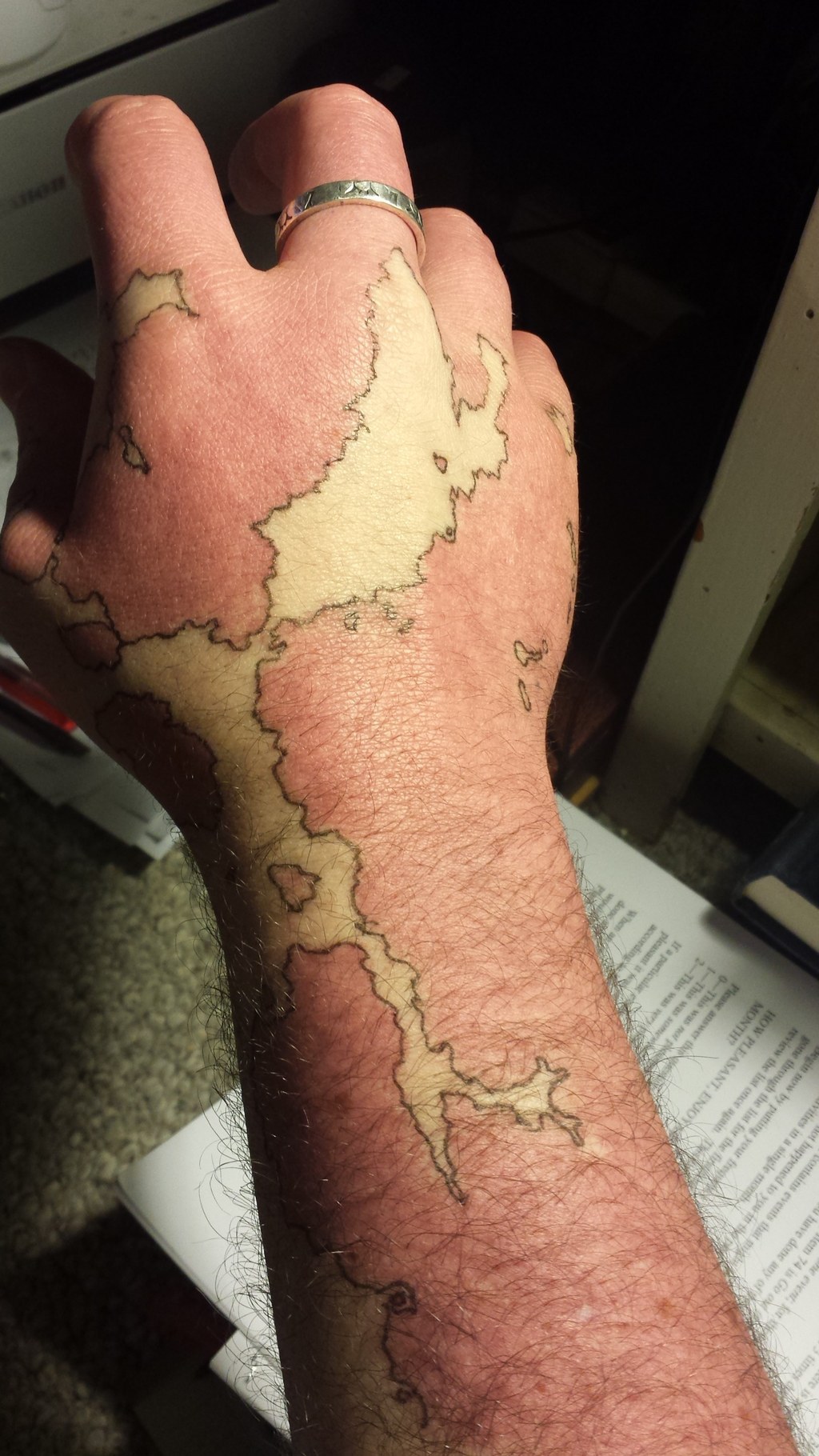 Jacob a posté les photos de ce qu'il appelle sa «birthmap» (tâche-carte) sur Reddit, et elles ont rapidement fait le tour du web.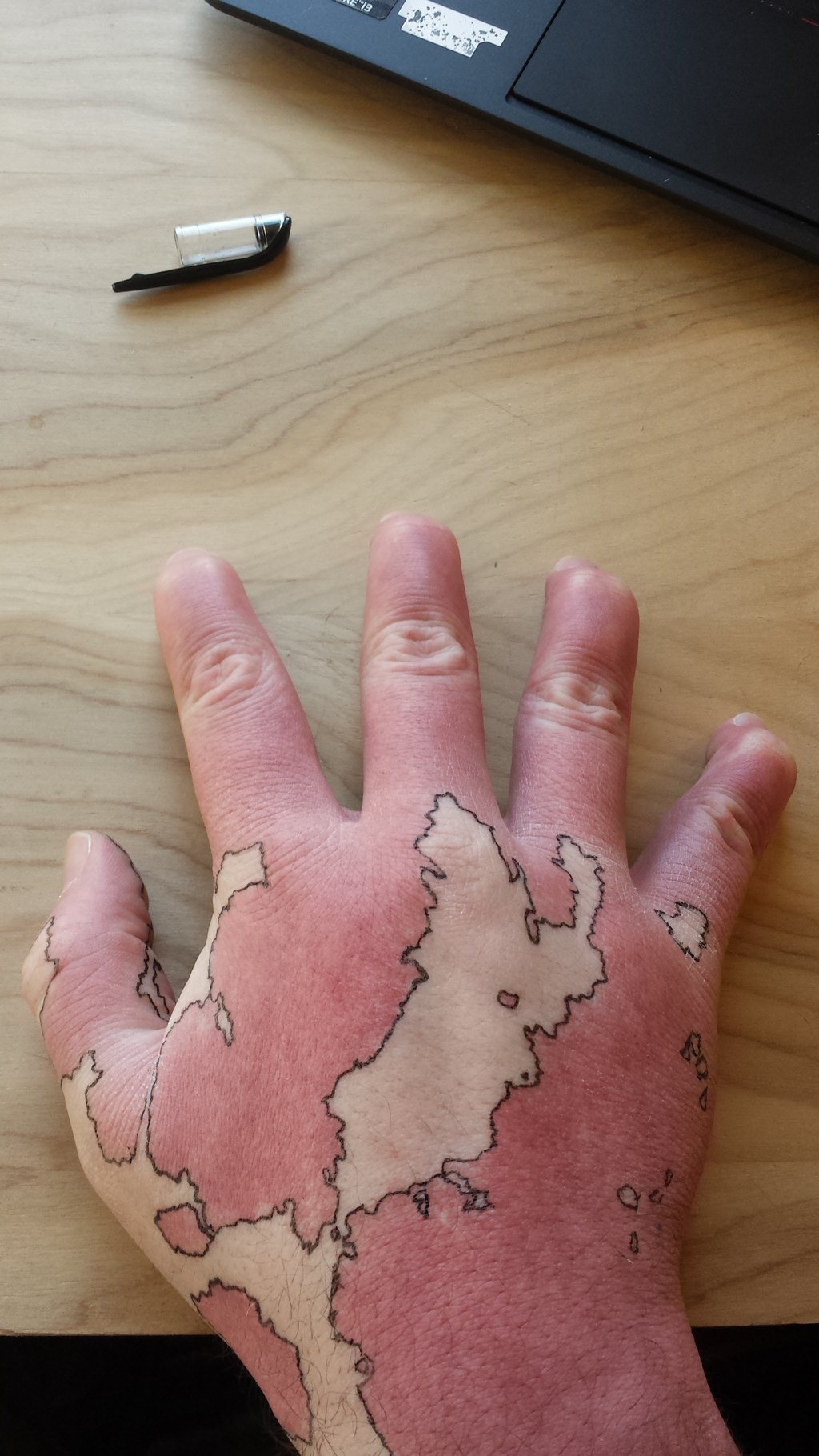 Jacob a rapporté à BuzzFeed News qu'il dessine sur sa main depuis qu'il est petit, mais il n'a commencé à voir sa tâche de naissance comme une carte qu'au lycée. Il dit qu'il lui faut plus d'une heure et demie pour dessiner la carte en entier.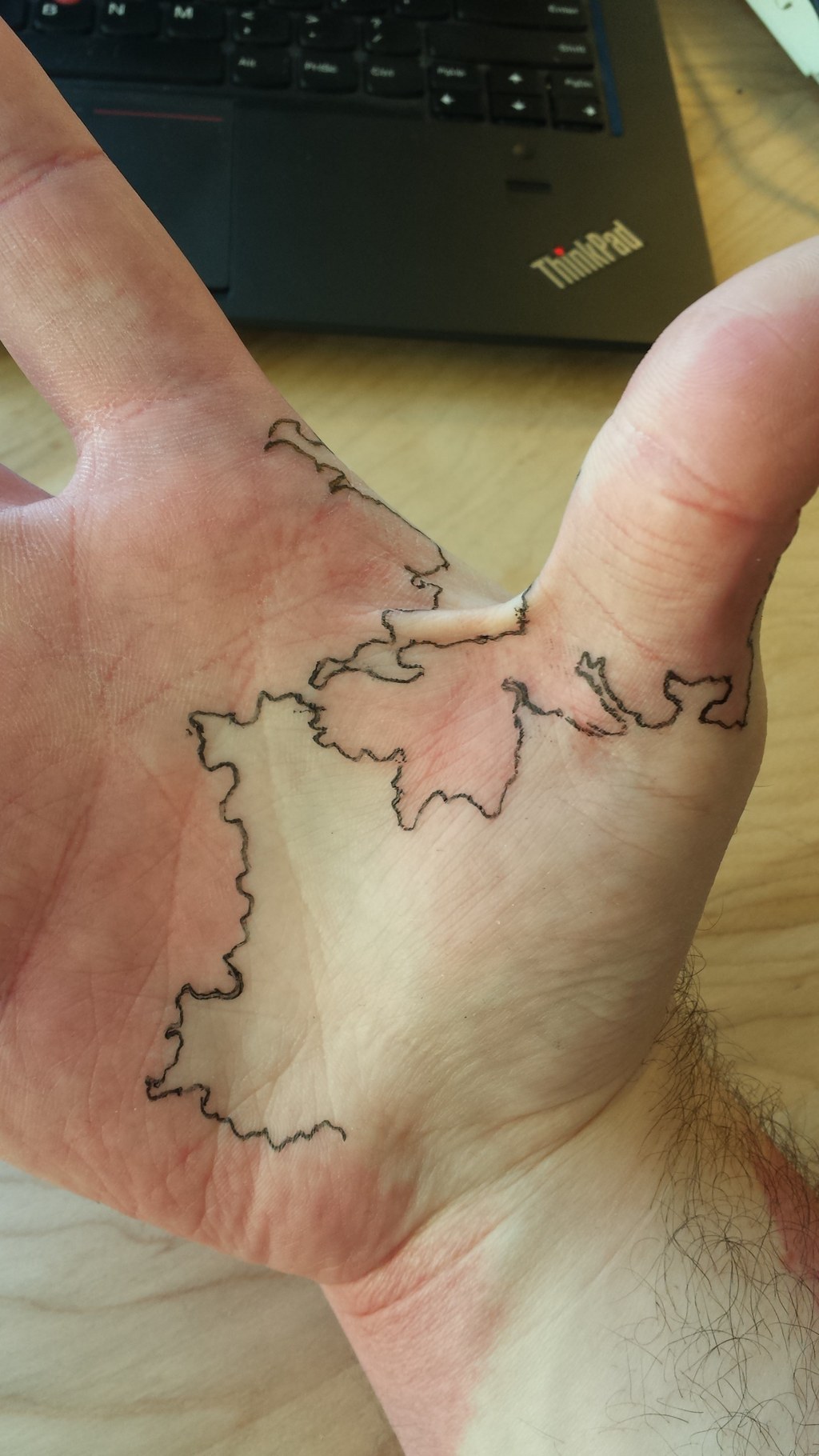 Jacob a partagé avec BuzzFeed News des dessins qu'il a faits de la carte.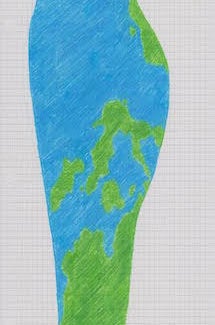 Il dit que, bien que cela lui ait pris du temps, il a appris à l'accepter. «Je suis fier du fait que les marques qui ornent ma peau n'ont pas été choisies, mais sont le résultat de mutations génétiques originales, ça leur donne plus de valeur à mes yeux.»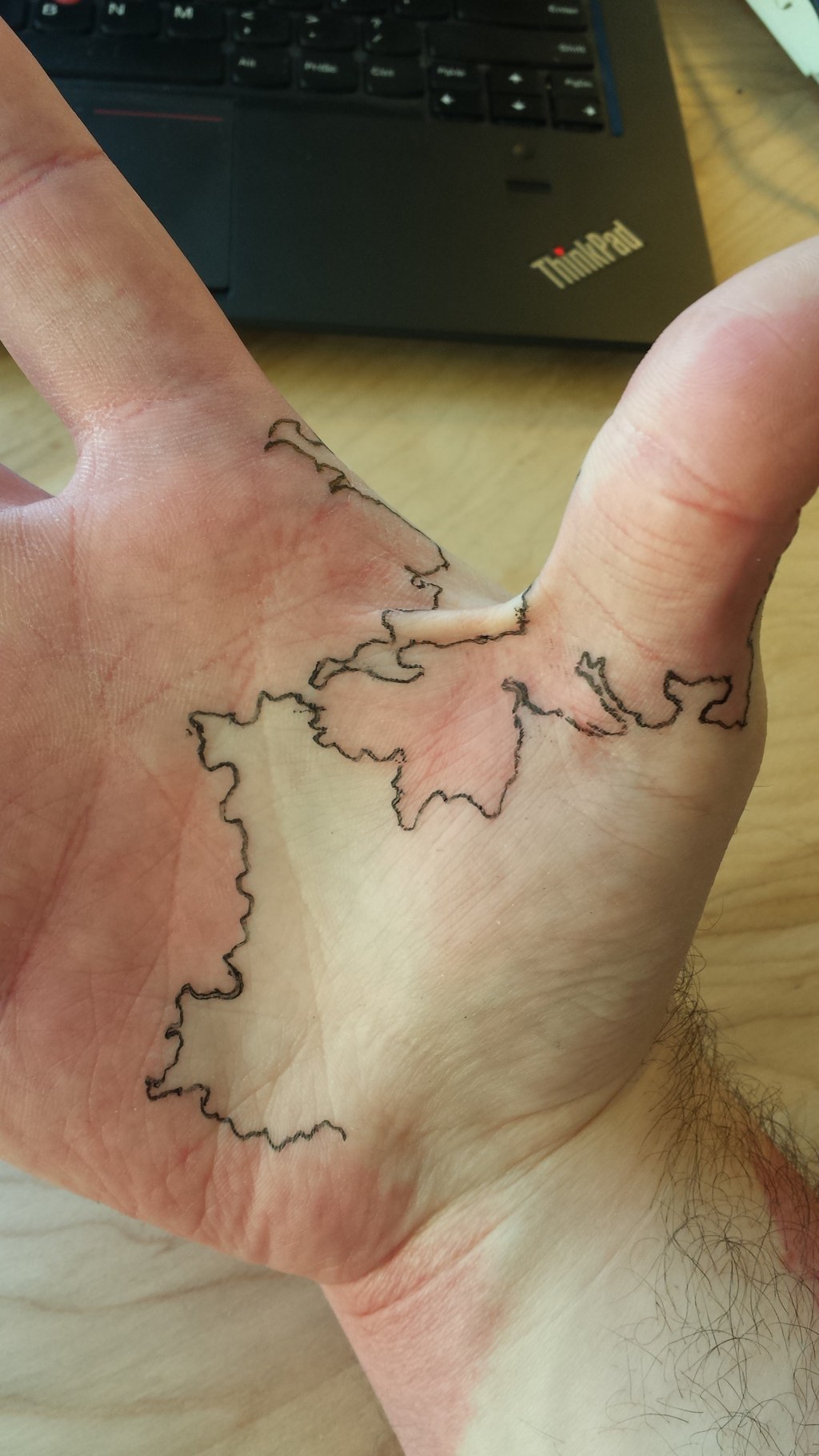 Sa tâche de naissance lui a appris à ne pas juger trop vite. «Elle me sert de lunettes personnelles pour voire un monde rempli de gens qui ont tous des différences, visibles ou invisibles, qui, ils pensent, les aliènent des autres.»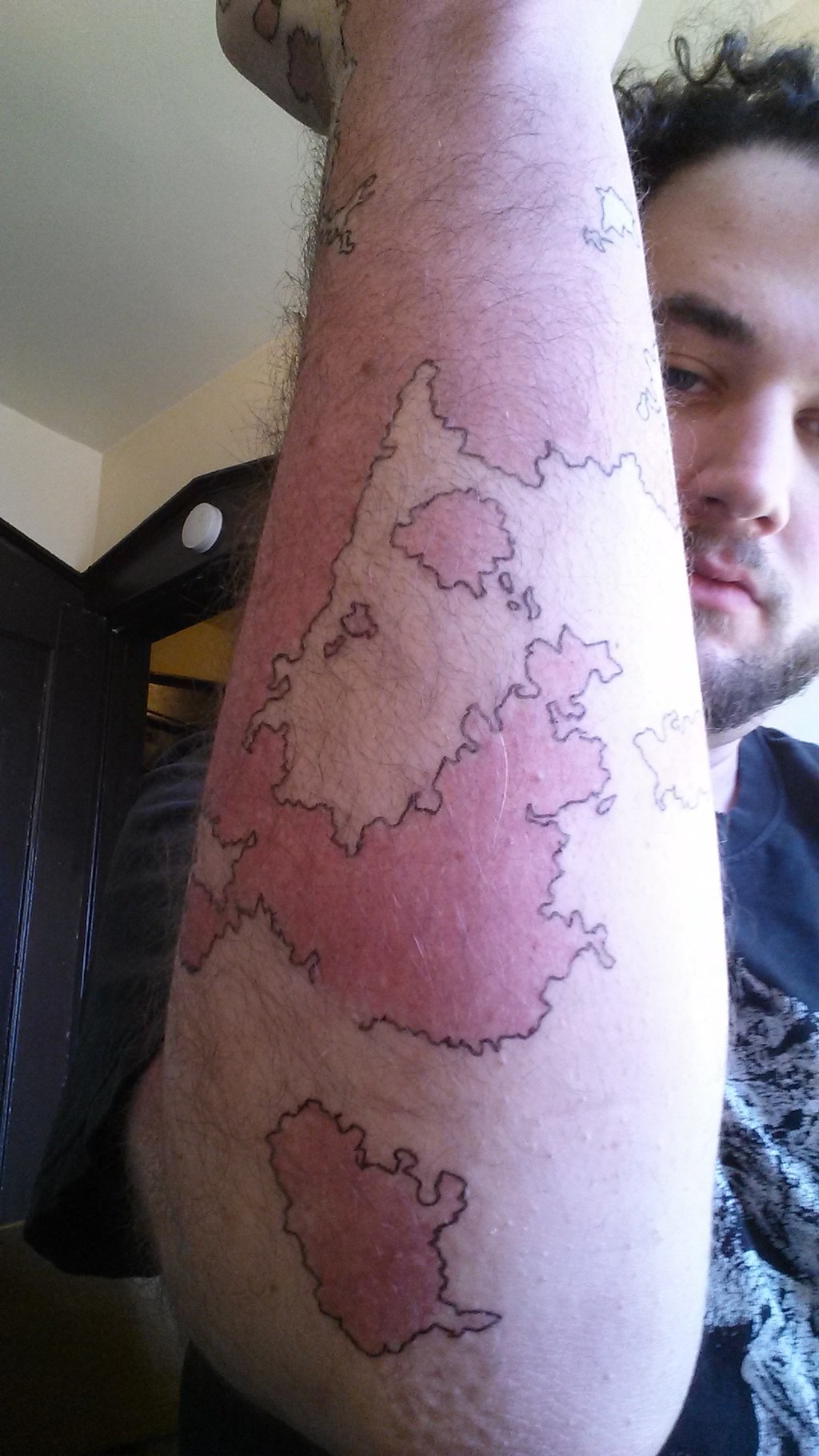 Jacob raconte que l'attention que son post a reçu l'a surpris, mais il aime entendre les histoires similaires d'autres internautes. «Je pourrais faire cent posts sur ma tâche de naissance, et ça ne serait pas assez pour décrire ce que ça a été de grandir et vivre avec», a-t-il dit.
Bien qu'il a pensé à se faire tatouer la carte, il n'est pas sûr d'en avoir envie. «J'aime ma carte, mais je ne ressens pas le besoin de l'exposer aux autres», explique-t-il.
Jacob a un message simple pour ceux qui ont des tâches de naissance comme la sienne: «Votre tâche de naissance ne détermine pas qui vous êtes plus que vous ne le voulez».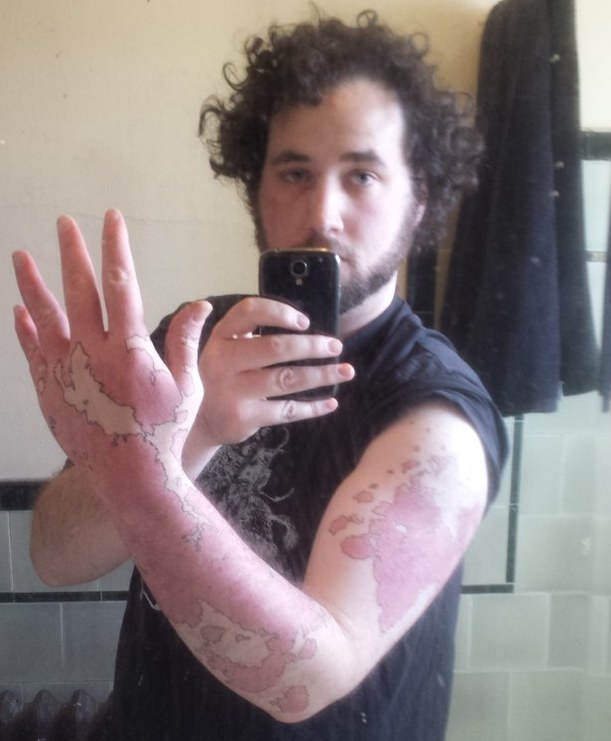 Looks like there are no comments yet.
Be the first to comment!