This Photo From Paris Shows The Pencil Is Mightier Than The Sword
Albania's faith leaders show harmony can triumph over hate.
The Albanian delegation at the Paris anti-terror march made a particularly powerful picture.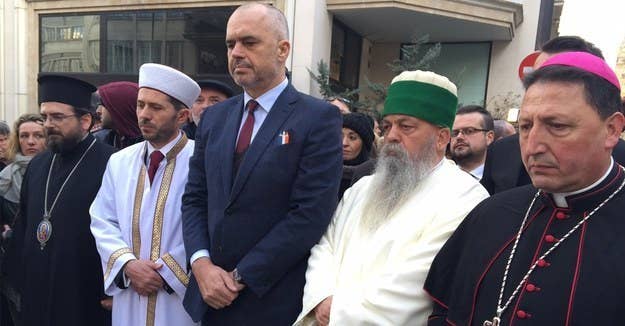 Prime Minister Rama wore three pencils in his top pocket to make a Tricolour, the French flag, in honor of the Charlie Hebdo victims.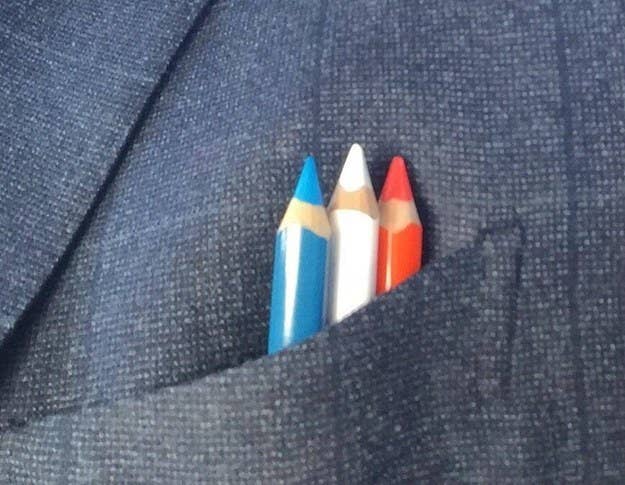 The gesture won plaudits on social media.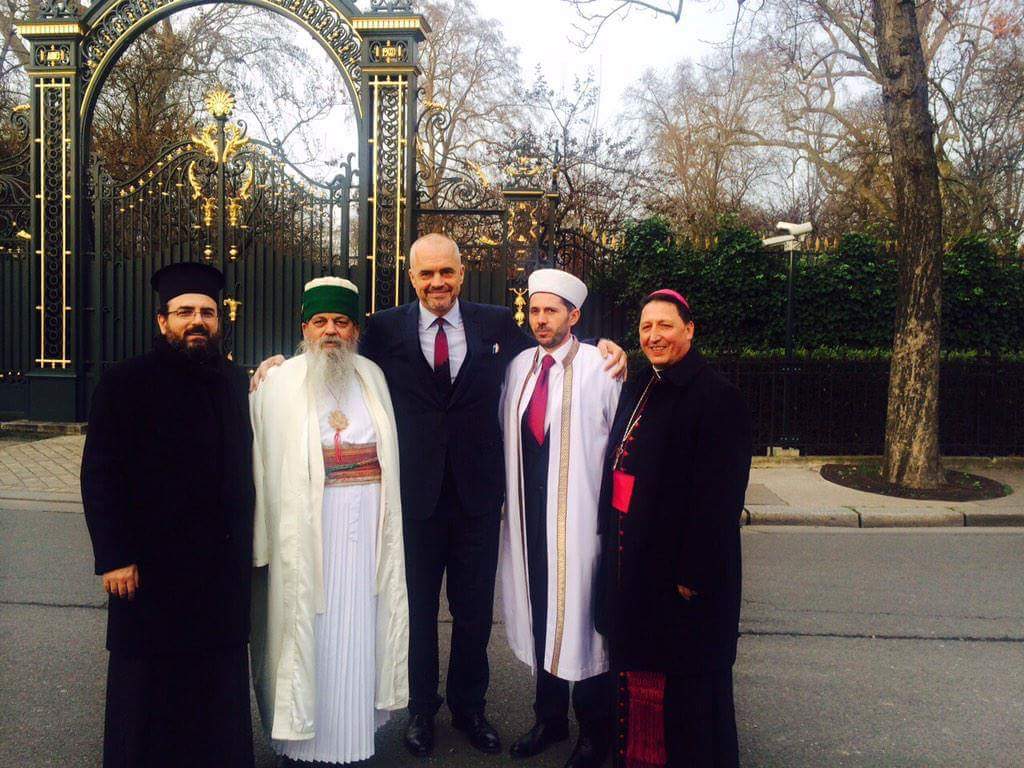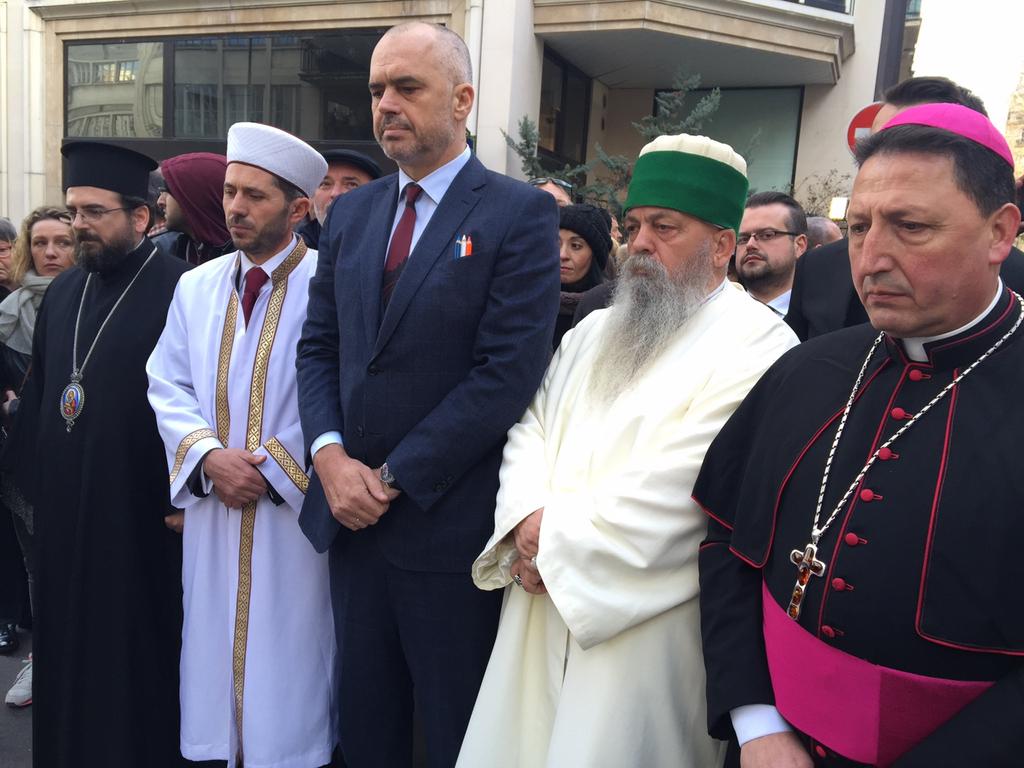 More than 40 leaders from all over the world marched through the streets of Paris on Sunday, joining more than a million demonstrators in a display of unity and solidarity after the city was rocked by three days of terrorist attacks.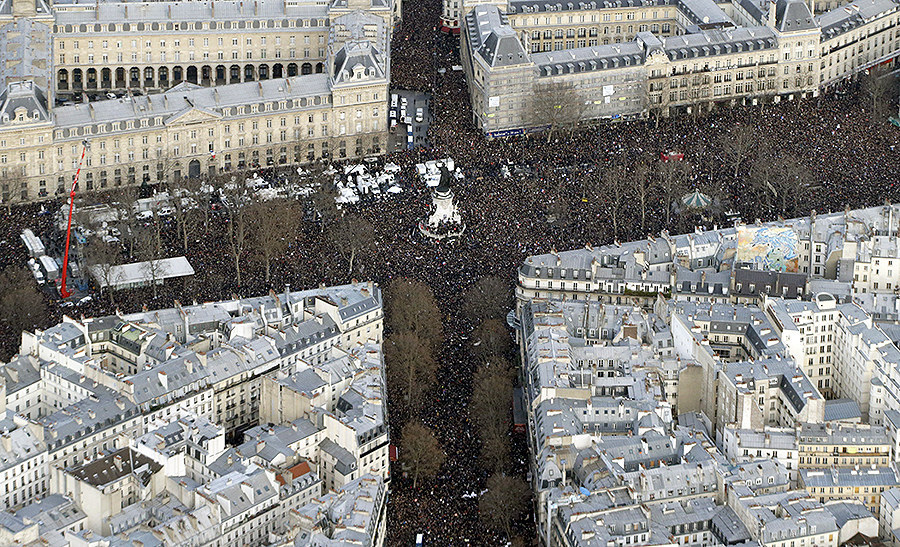 Well played Edi Rama.