Christian Estrosi soutient les policiers, pas la CGT. C'est en substance le message qu'a voulu faire passer le président LR de la région PACA ce matin face à Jean-Michel Aphatie. Et pour être sûr de convaincre, l'ancien maire de Nice en a profité pour glisser une grosse intox dans la discussion: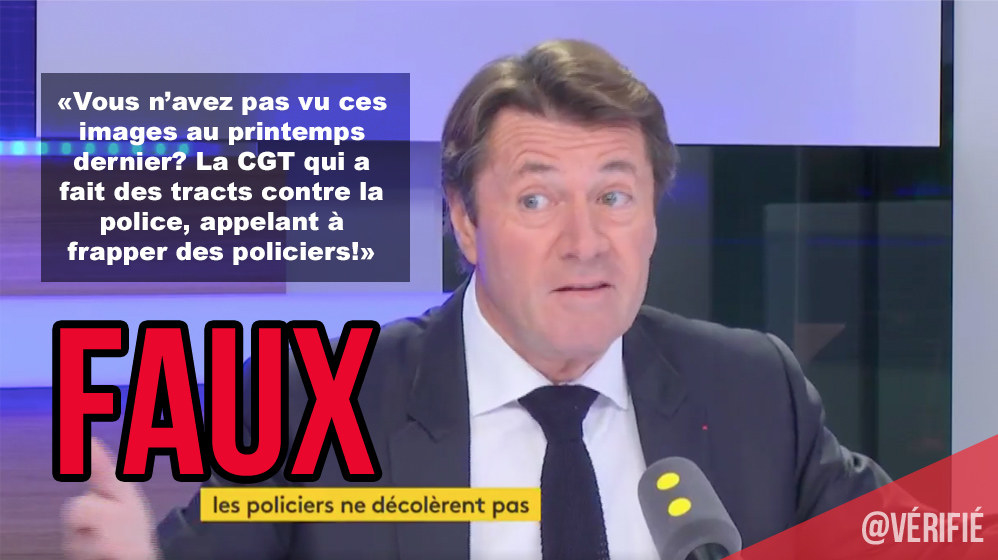 Seulement voilà, nous avons eu beau chercher, impossible de trouver une telle affiche signée par la CGT. Au moment de la loi Travail, le syndicat était en première ligne des manifestations pour demander le retrait du projet de loi de Myriam El Khomri. Et si certaines affiches de l'organisation avaient en effet créé la polémique, leur contenu n'avait rien à voir avec un appel à la violence, bien au contraire.
La CGT avait été montrée du doigt pour avoir dénoncé... les violences policières.
Sur deux affiches, barrée du mot «STOP», le syndicat demandait la fin de la «répression» et intimait aux policiers de «protéger» les manifestants et non de les «frapper».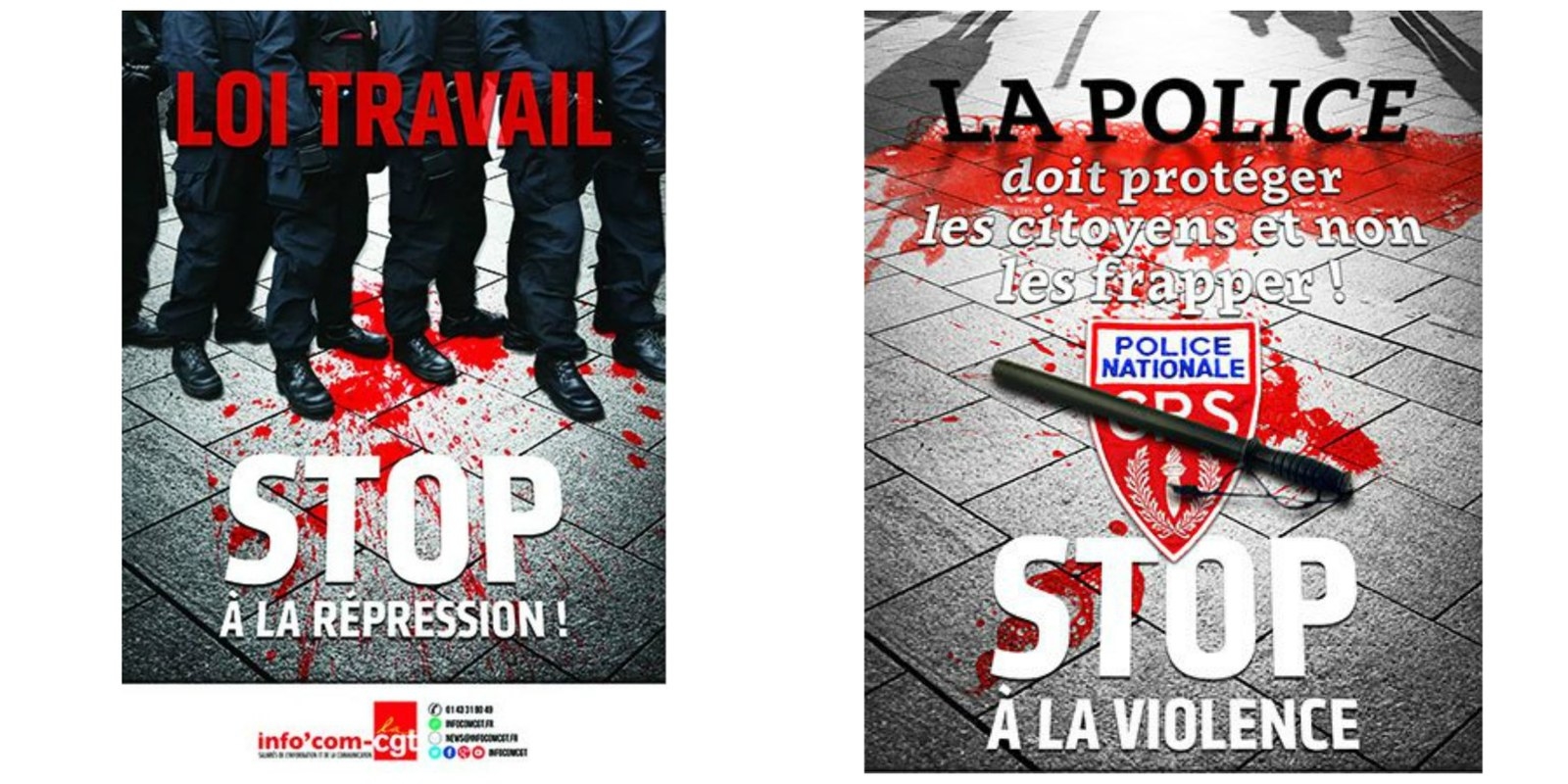 En aucun cas la CGT n'a appelé, sur ses affiches, à s'en prendre aux policiers, contrairement à ce qu'affirme Christian Estrosi. Étonnamment, l'élu LR, qui a live-tweeté son passage sur franceinfo, a modifié sa déclaration à ce sujet sur son compte Twitter, affirmant seulement que la CGT avait «fait des tracts contre la police».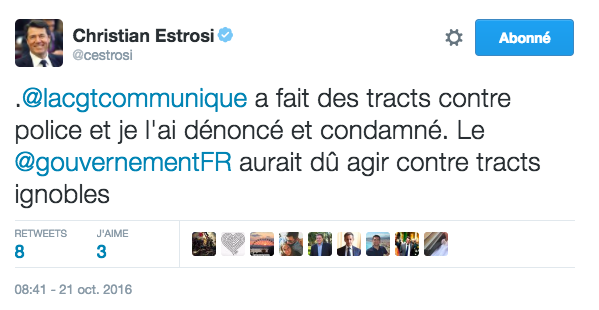 Looks like there are no comments yet.
Be the first to comment!