1.
OK, let me get this straight. It's not a presidential debate. It's just a debate to determine who goes forward as a one of the candidates for the presidential election?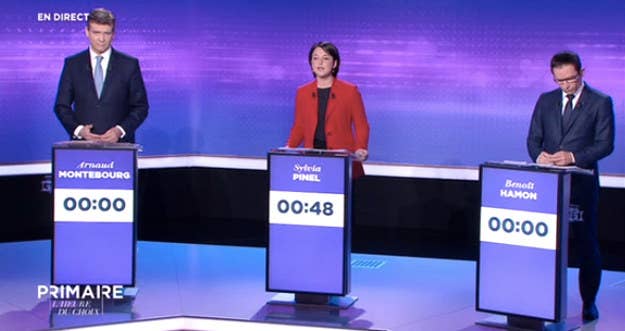 2.
And there are three of these? Sheesh.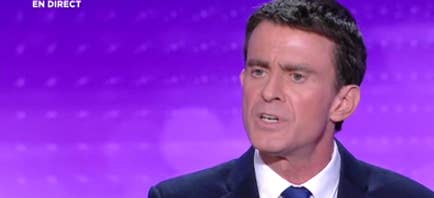 3.
Oh my god you guys actually have pre-match build-up. Like it's a world cup final or something.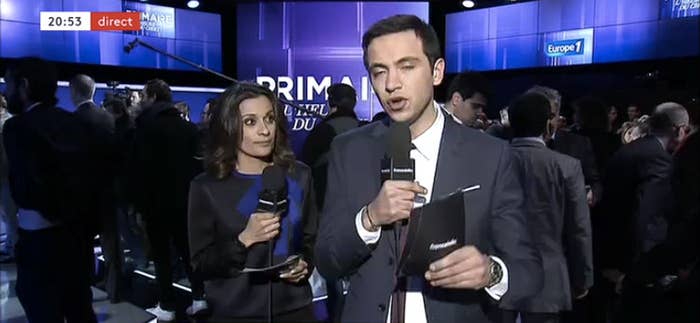 4.
Oooh, and here come the rules. I can hardly contain my excitement.
5.
Nice to see they've asked Cliff Richard's tired, sad younger brother to present again.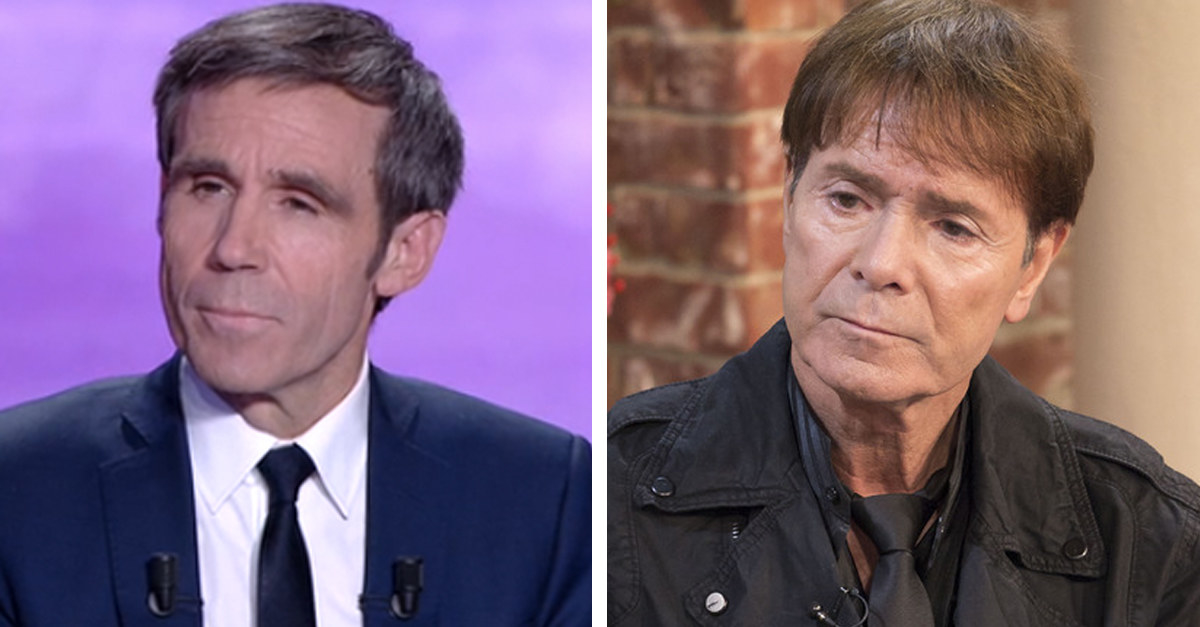 6.
Apparently they've also asked the BFG to take part.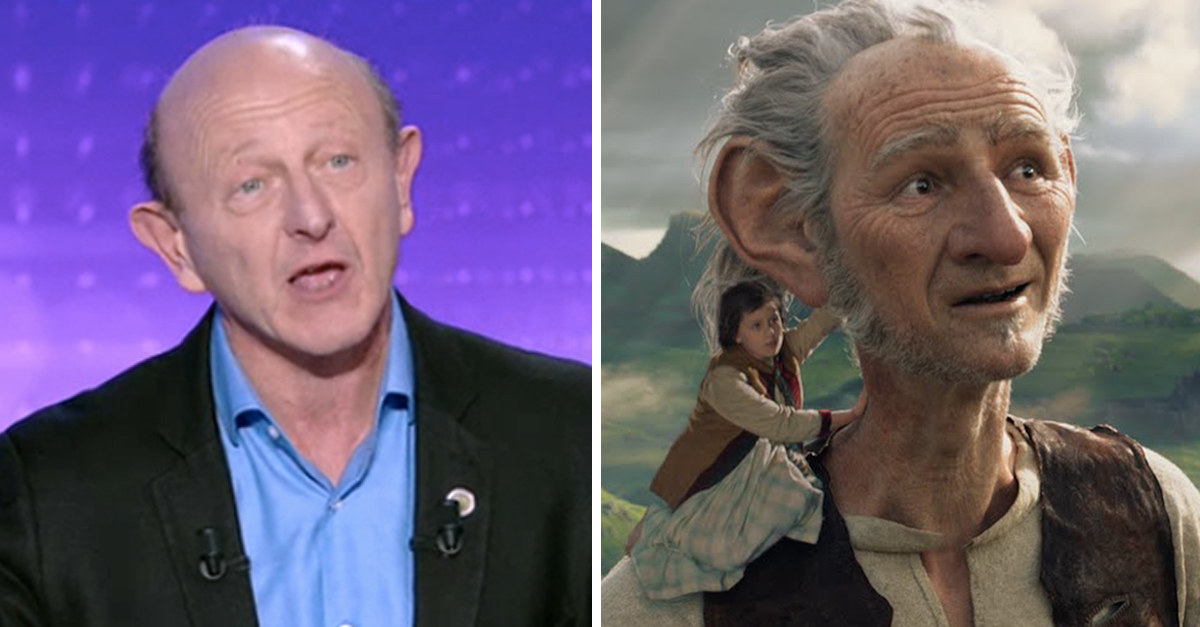 7.
OK here we go. The bleakest game show ever.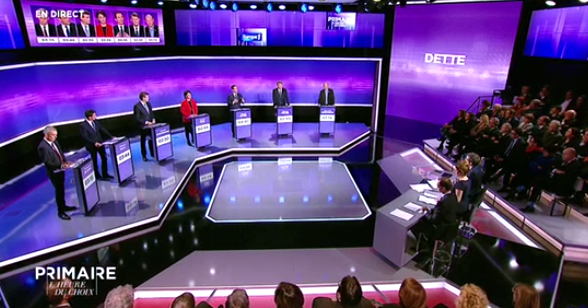 8.
Such a diverse and exciting line-up of candidates! Why, here's Boring White Guy With A Blue Tie.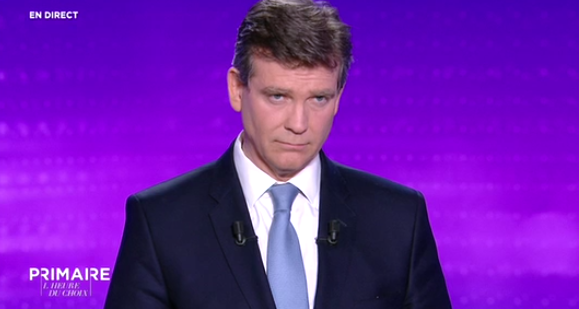 9.
Here's... Boring White Guy With A Red Tie.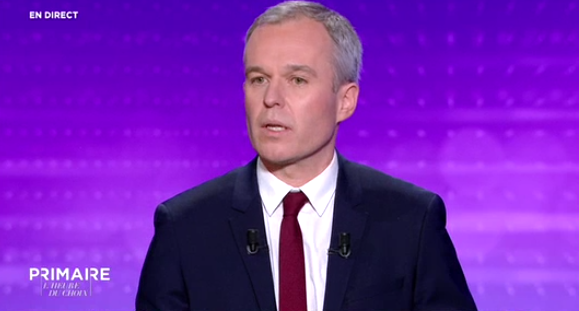 10.
And here's Other Boring White Guy With A Blue Tie.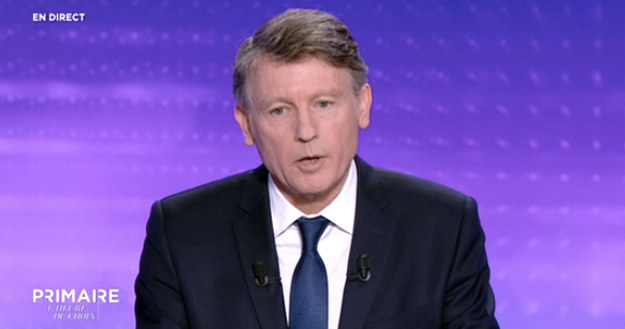 11.
It's just so wonderful to see politics reflecting the cosmopolitan totality of modern France.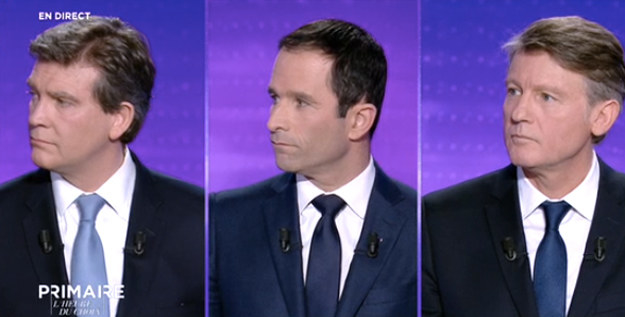 12.
Meanwhile this is the face of a woman who fully expects to be both mansplained to and manterrupted throughout this debate.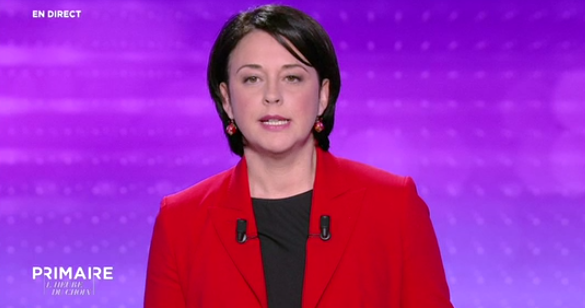 13.
What is it with France and old, bald politicians?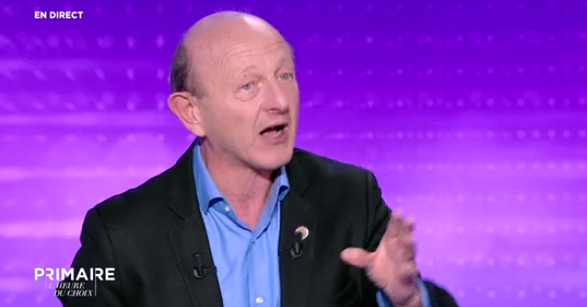 14.
He's weirdly animated, this one. So many gesticulations.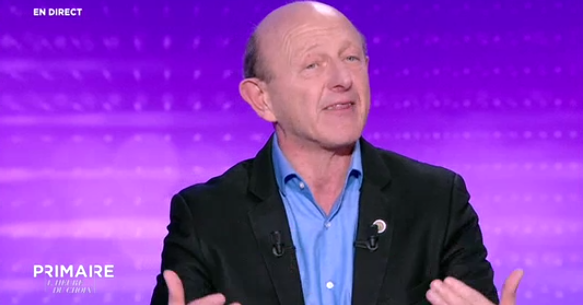 15.
"Nuh-huh, talk to the hand, girlfriend."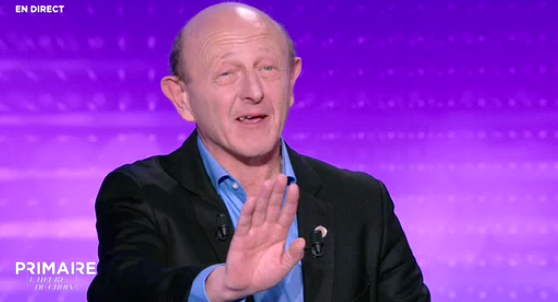 16.
And what on earth is this all about?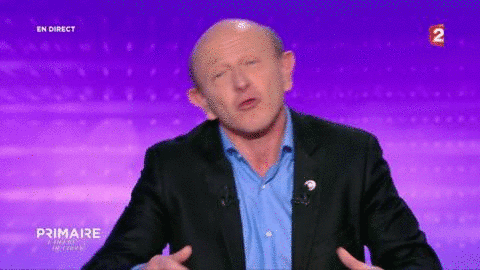 17.
Wow, this guy's listening face is intense.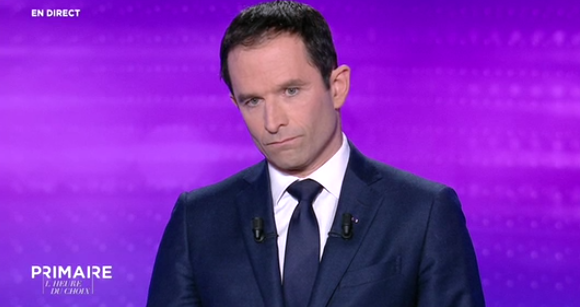 18.
OK, OK, I'll vote for you, just please stop staring at me like that.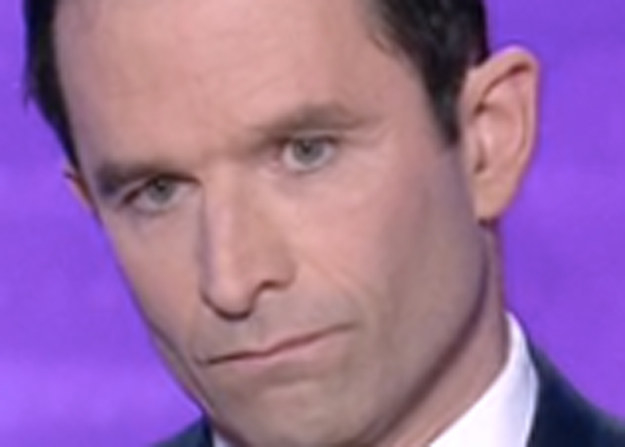 19.
Blue Steel.
20.
Wow, this is heavy going. Is anyone going to smile at any point?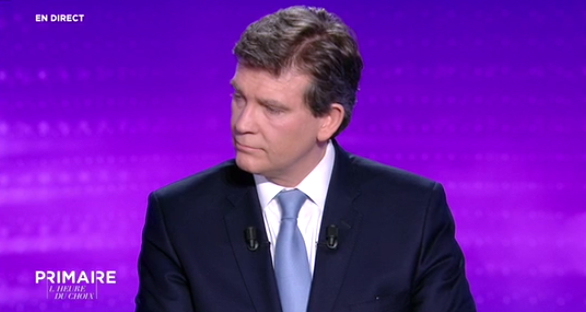 21.
Ah, there we go.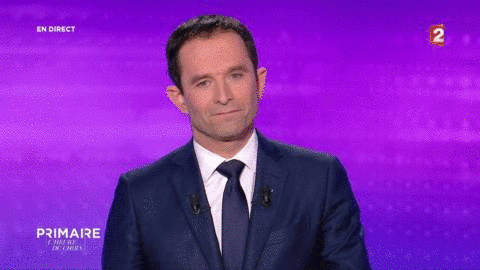 22.
Still, there's not a lot of energy here. Aren't French politicians supposed to be passionate about socialism? They seem bored out of their minds.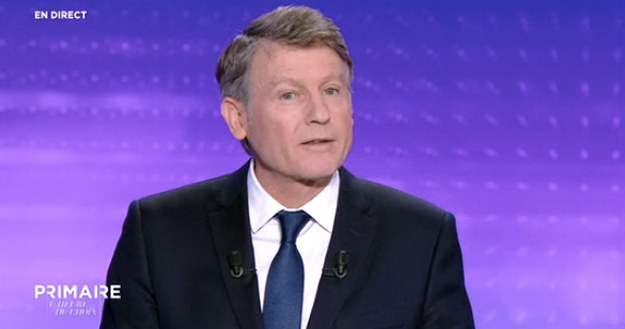 23.
Christ, I'd forgotten this guy was even here.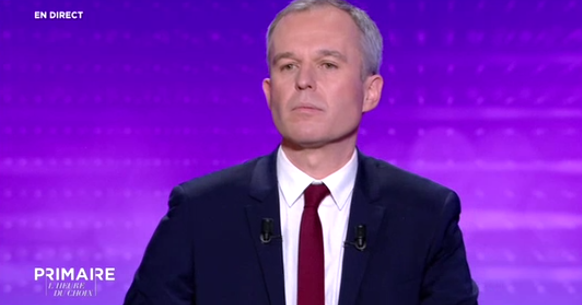 24.
They're talking about the European Union now. Ahem. Can we change the subject please?
25.
When do I get to vote one of these contestants off the show?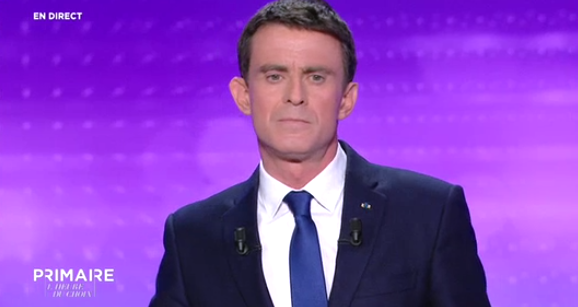 26.
"You are the weakest link, goodbye."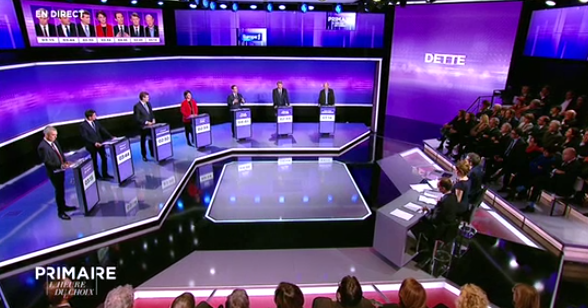 27.
Not one of these people stands the slightest chance of becoming president, do they?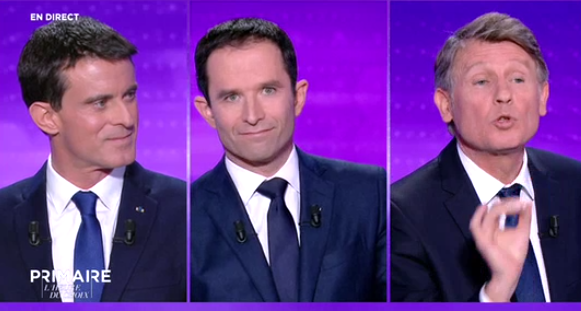 28.
"Le déficit." Pretty sure I understood that.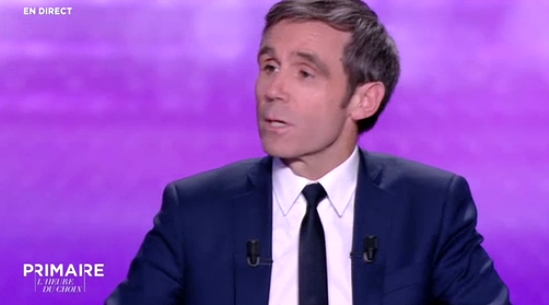 29.
OK, that's it. I'm done. When is this election anyway, like next week?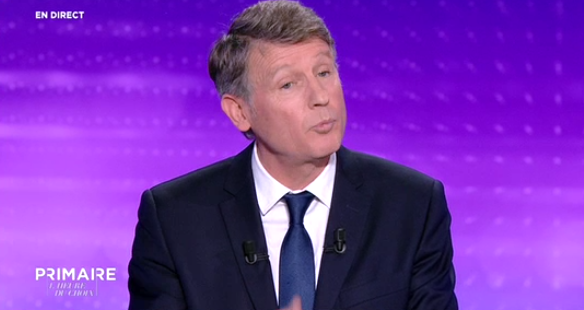 30.
IT'S NOT UNTIL APRIL 23???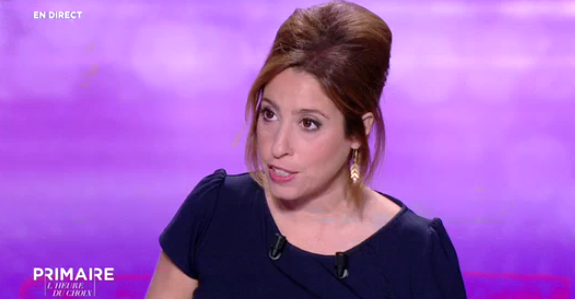 31.
Me, contemplating another three months of this goddamn election.