Le week-end dernier, l'internaute @Vocal_YURI a tweeté qu'elle se baladait à Nagasaki, au Japon, lorsqu'elle est tombée sur une chose incroyable.

«J'ai remarqué quelque chose qui frétillait au loin dans mon champ visuel, et quand j'ai regardé, j'ai vu des "toutous". J'étais un peu surprise... Ces chiots étaient si mignons.»
AHHHHH.
<3 <3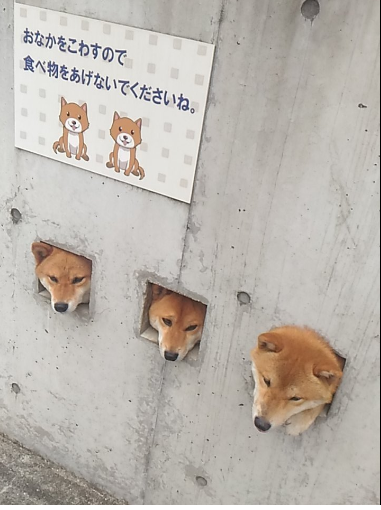 Voici trois chiots avec leurs têtes qui traversent un mur.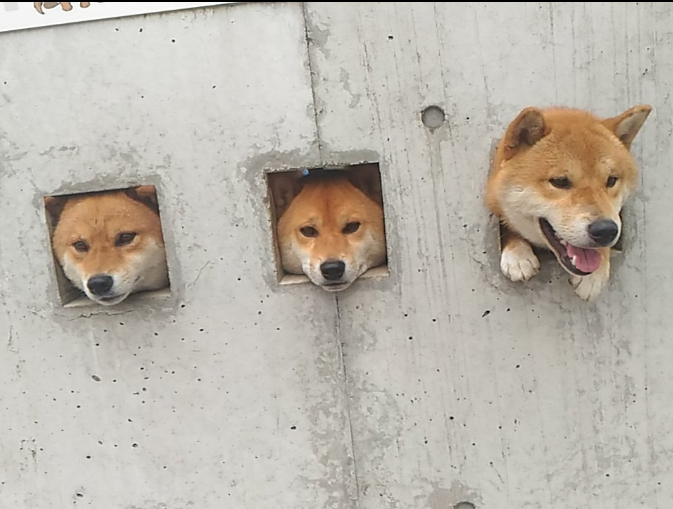 Bien évidemment, les gens ont trouvé ça adorable. Le tweet et les photos ont été partagés plus de 100.000 fois.

Plusieurs personnes ont d'ailleurs remarqué que les shibas avaient un talent particulier pour coincer leur tête à travers les murs, comme ici.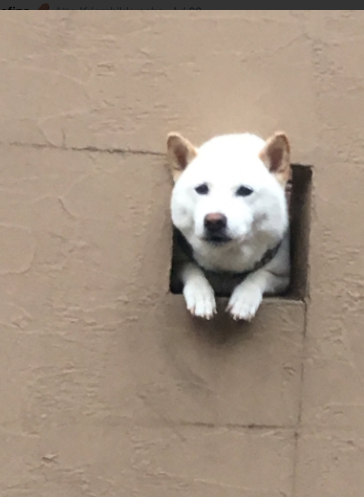 Et ici.
Ou ici.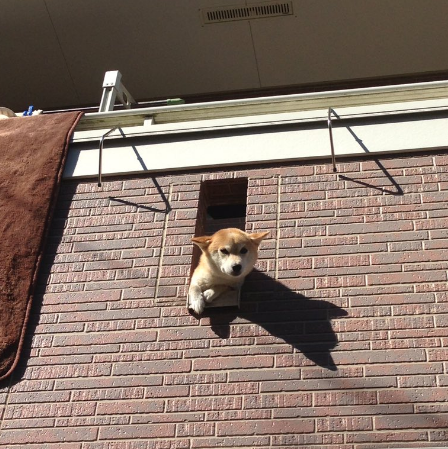 C'EST. VRAIMENT. TROP MIGNON.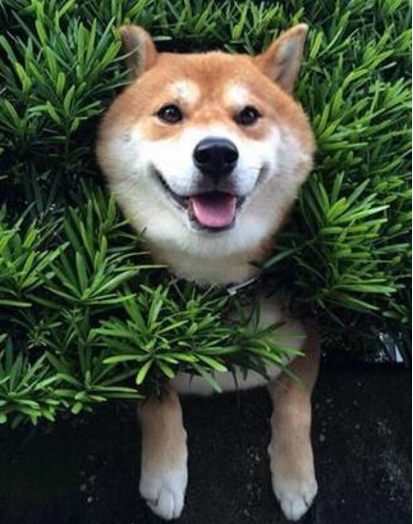 Looks like there are no comments yet.
Be the first to comment!