Une foule compacte, des bousculades, des hurlements, des insultes et François Hollande entouré de très près par plusieurs gardes du corps qui l'accompagnent vers la sortie du Salon de l'agriculture. Cette vidéo a été likée plus de 2500 fois et compte plus de 3000 partages.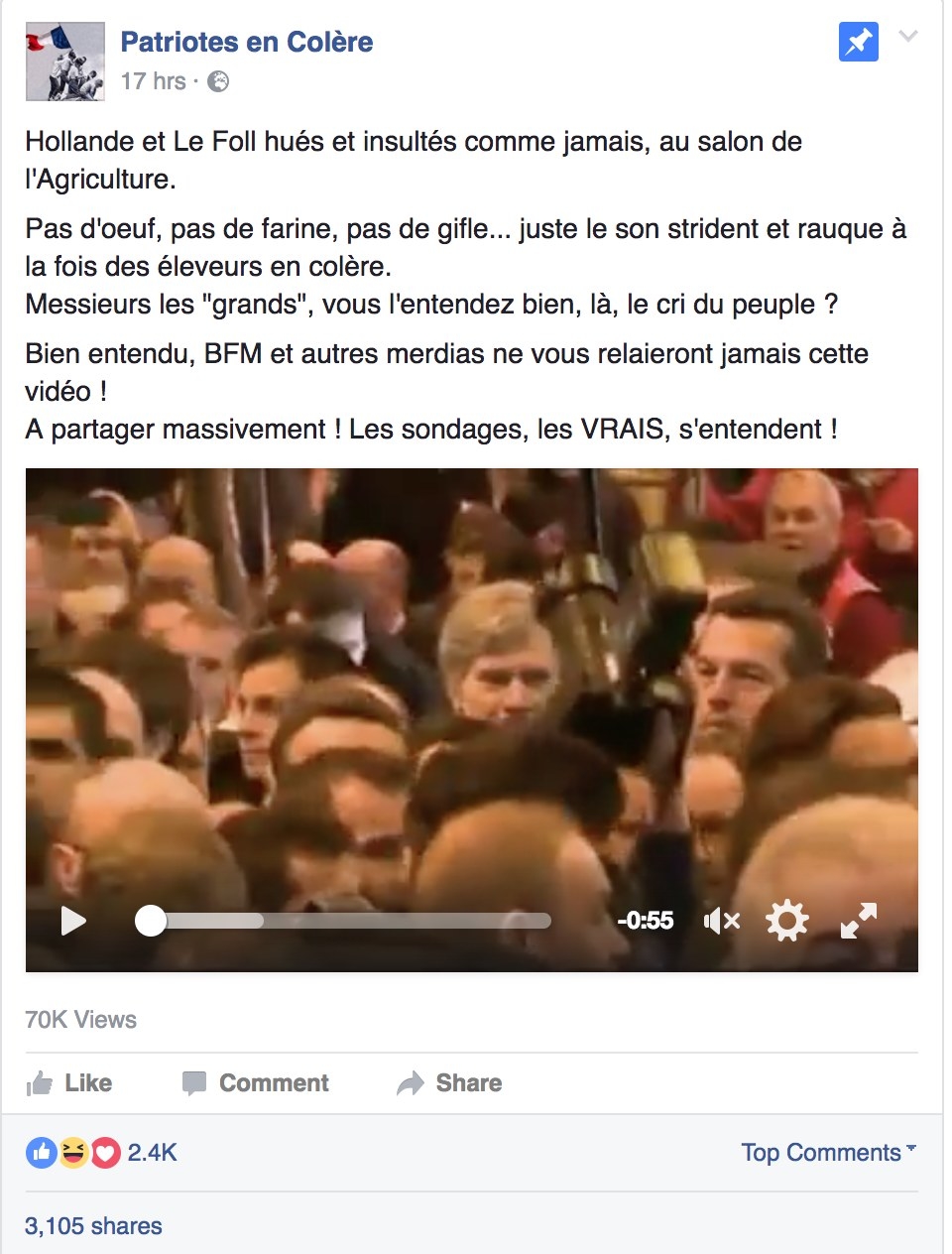 À l'origine du post, la page Facebook Patriotes en colère affirme que «bien entendu, BFM et autres merdias ne vous relaieront jamais cette vidéo». C'est vrai et il y a une raison à ça: la séquence a été tournée au Salon de l'agriculture il y a plus d'un an, en février 2016.
Parmi les tout premiers commentaires, un internaute veut se faire confirmer la date des images. L'auteur du post le rassure: «Vous pouvez partager, c'est bien le salon 2017.»
«On ne vous montre pas tout», affirme aussi la page Facebook Ma revue de presse, en reprenant cette même vidéo et en récoltant plus de 39.000 partages.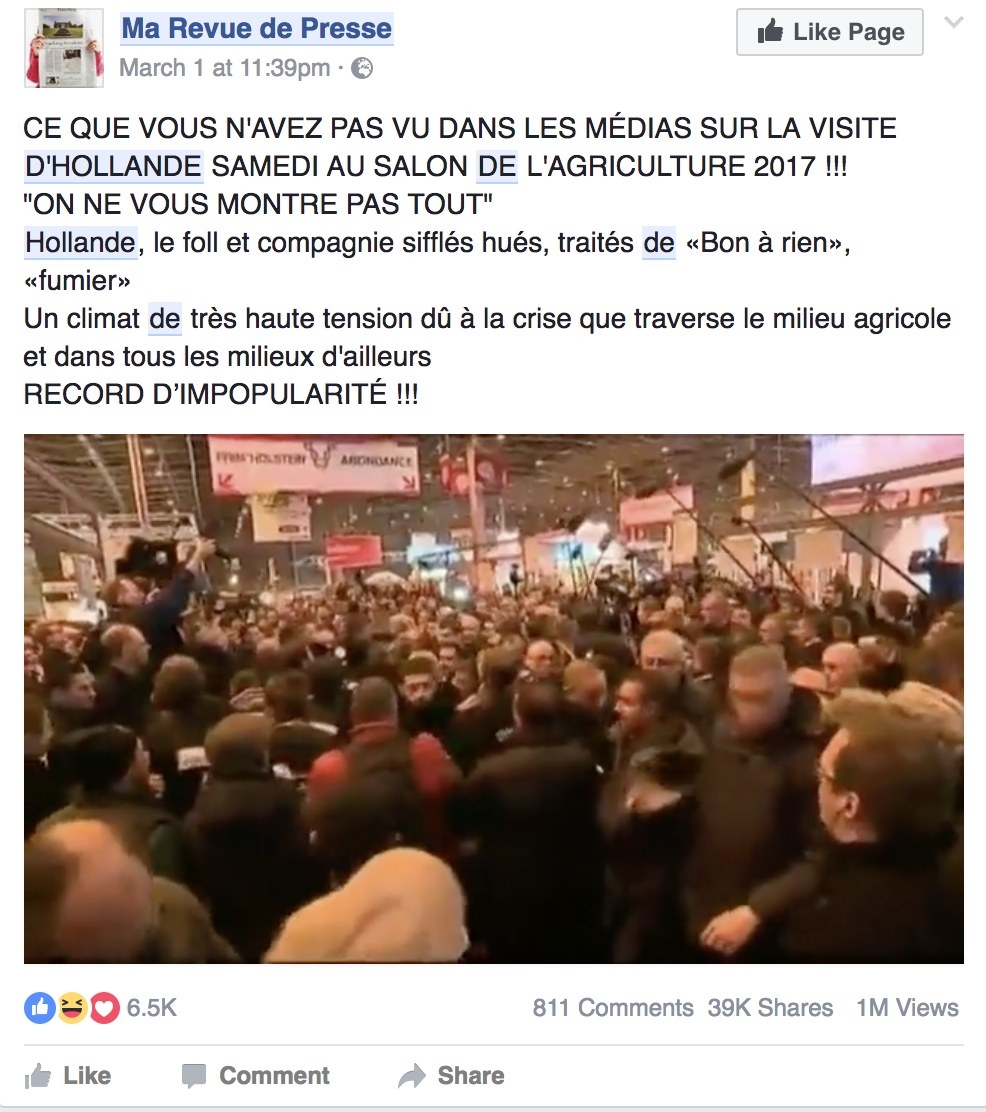 Sans compter les centaines de partages de la vidéo sur Twitter, toujours avec pour précision que les médias traditionnels la censurent.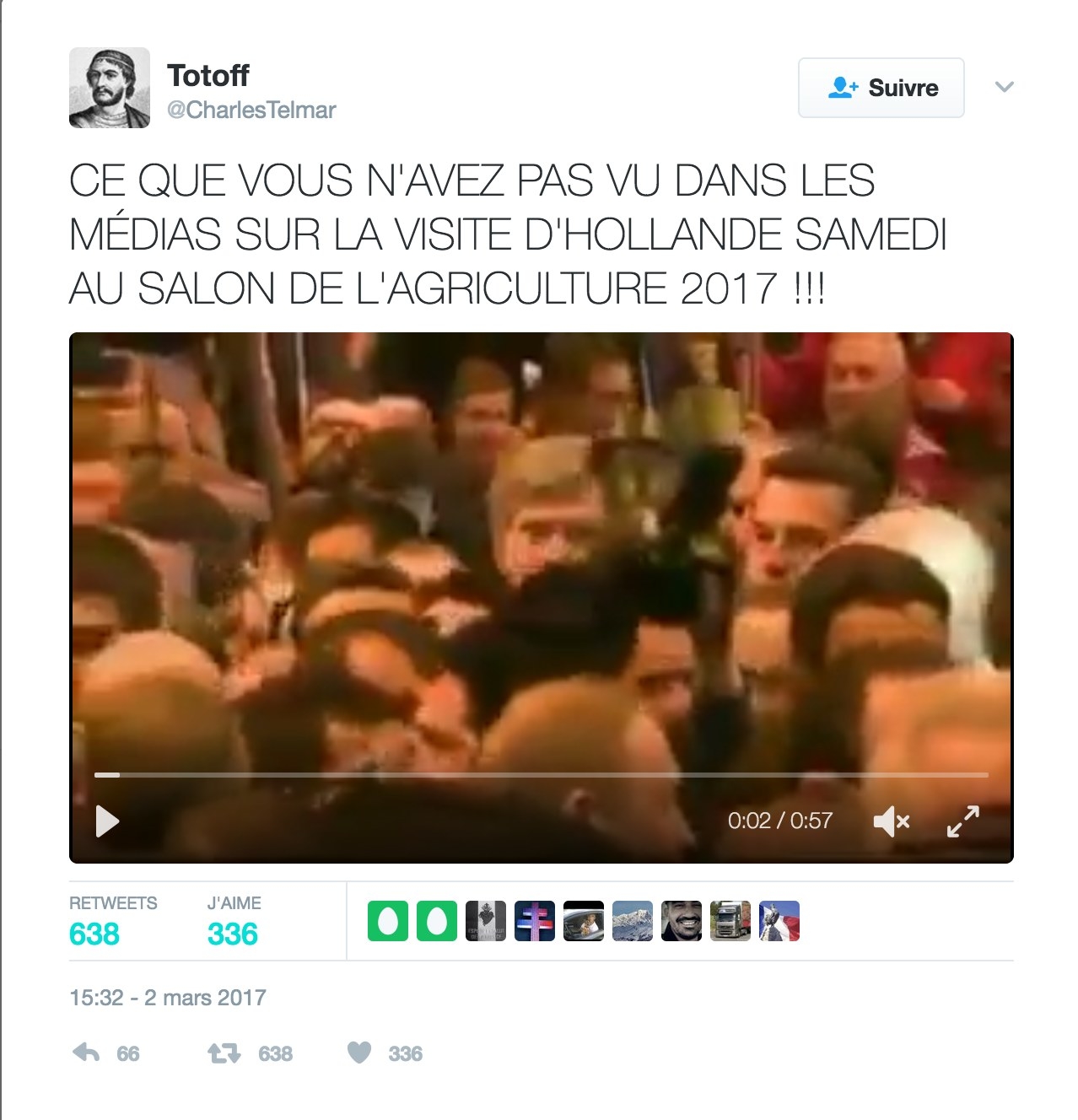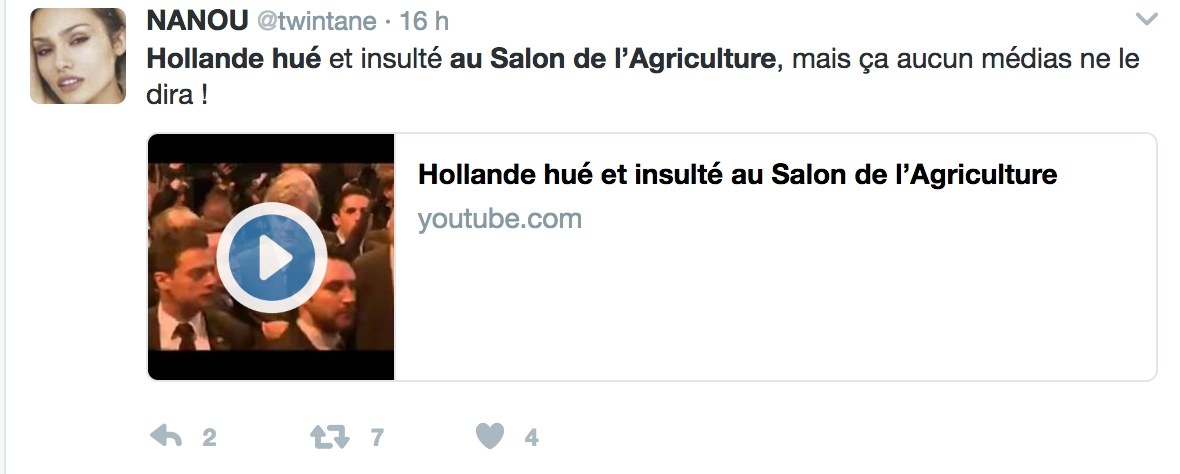 En fait, des images de la même scène ont été tournées par France 3 Bretagne et diffusées sur YouTube le 27 février 2016, comme cela a été établi par le projet CrossCheck auquel participe BuzzFeed News. Parmi les médias qui avaient repris les images le jour même: franceinfo, LCI, Le Monde, Le Parisien et BFMTV.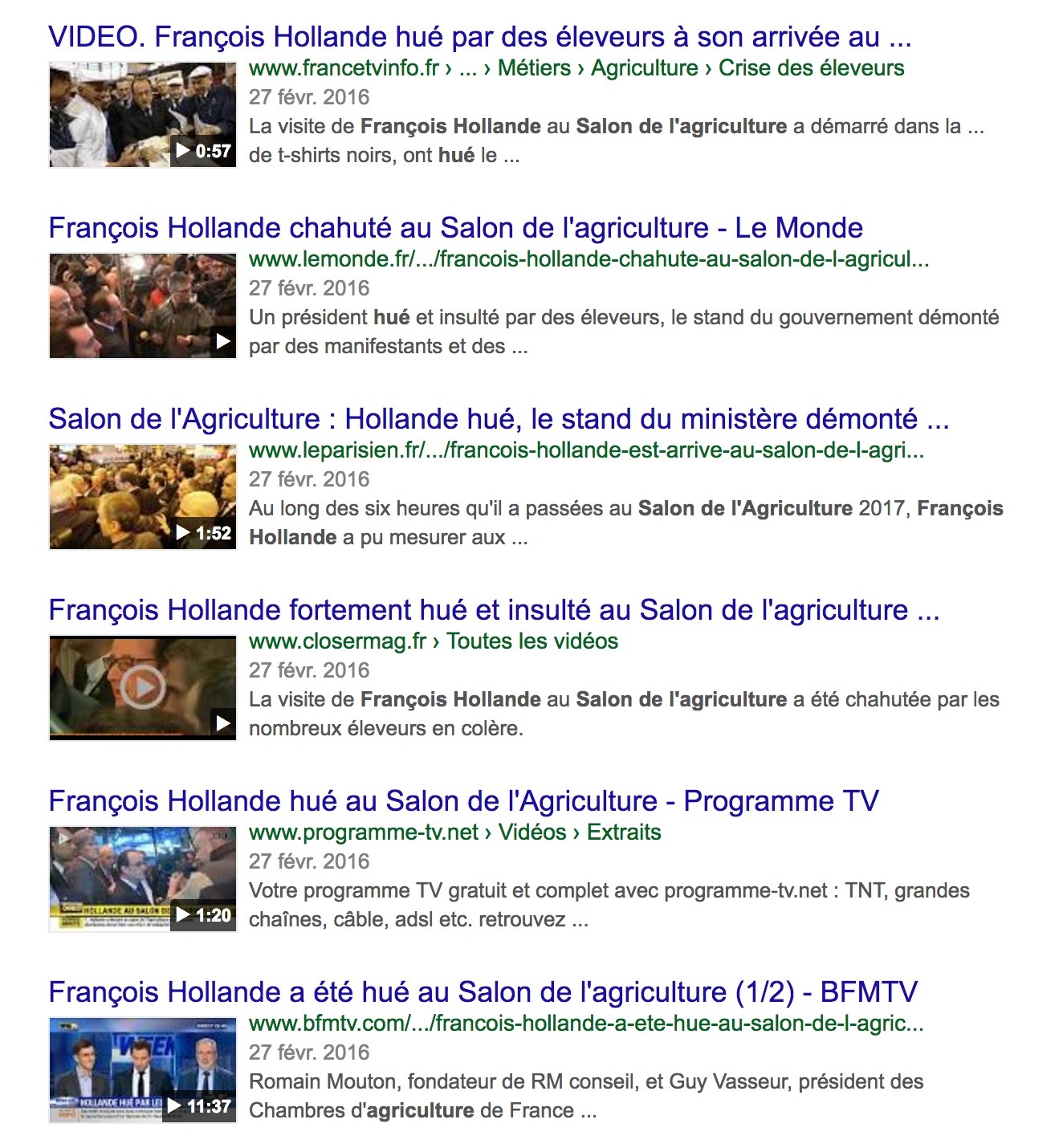 Looks like there are no comments yet.
Be the first to comment!