Voici Lucky Seven, un chaton de 6 semaines qui a volé la vedette à un journaliste d'un journal télévisé en direct à Detroit.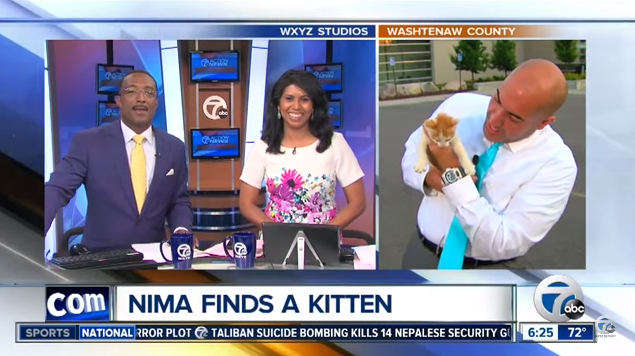 «Alors qu'on commençait à ranger... Lucky Seven, puisqu'elle a été nommée ainsi, a donné de la voix et a commencé à attirer l'attention», raconte-t-il.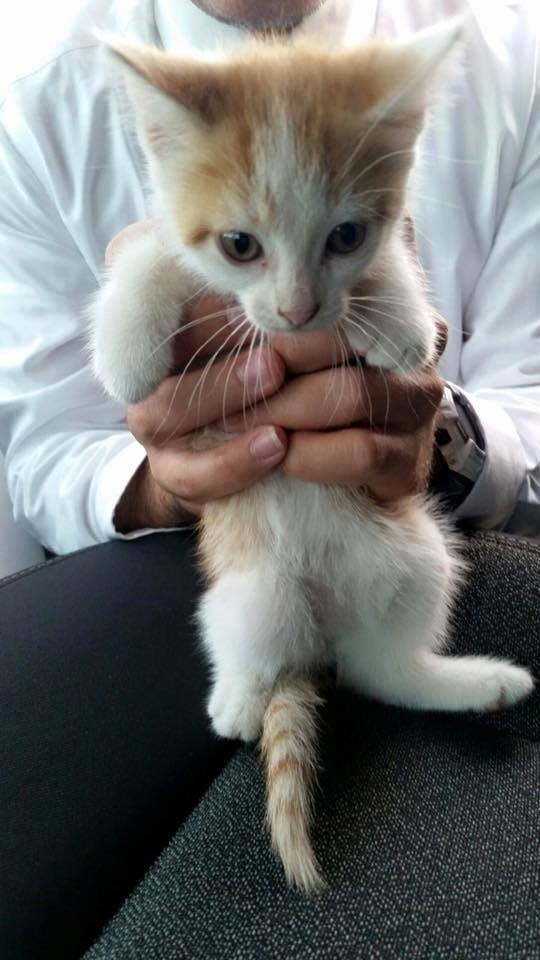 Nima Shaffe dit que Lucky Seven était «vraiment géniale» et «qu'il était facile de tomber amoureux d'elle».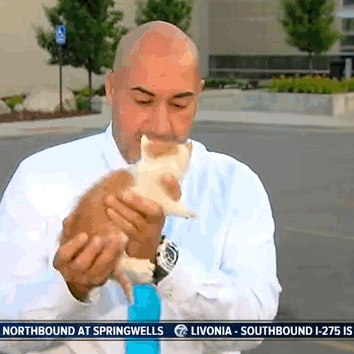 Carla Wilson, une caporale de la brigade du shérif, est venue pour mettre le chaton en sûreté.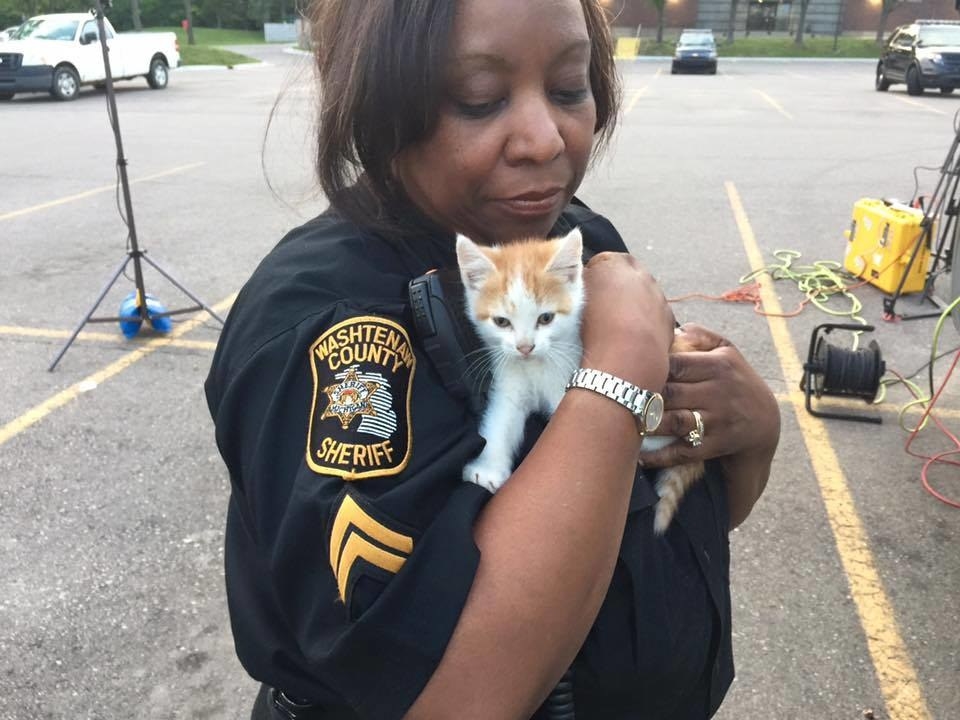 Et des gens ont déjà proposé de la prendre à la maison. Parmi eux, Nima Shaffe lui-même, qui a dit qu'il pense «tout à fait» à l'adopter.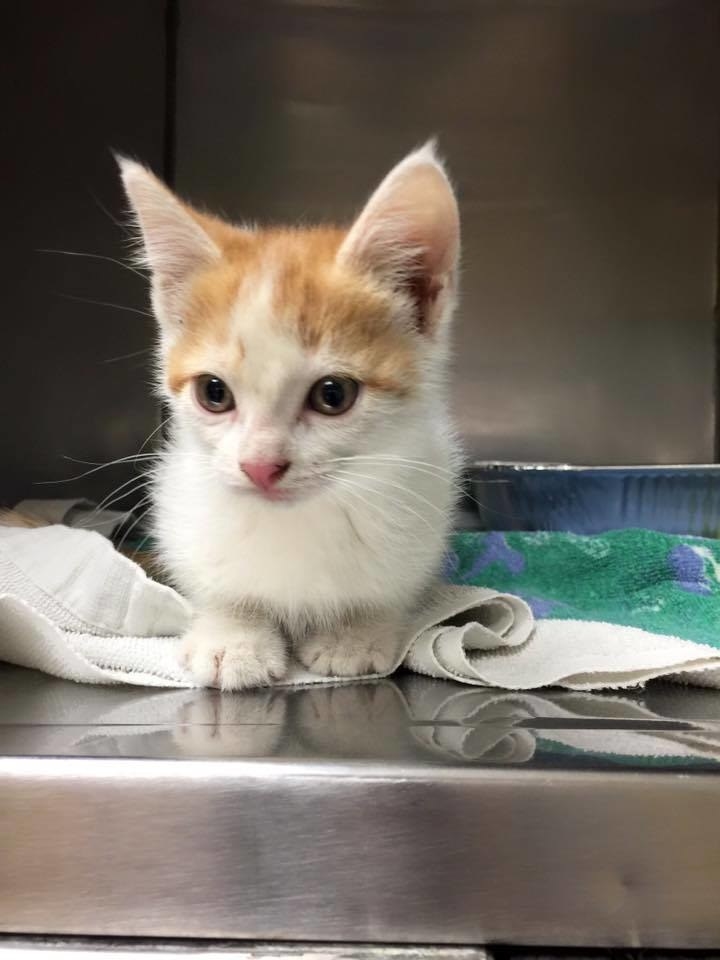 Looks like there are no comments yet.
Be the first to comment!