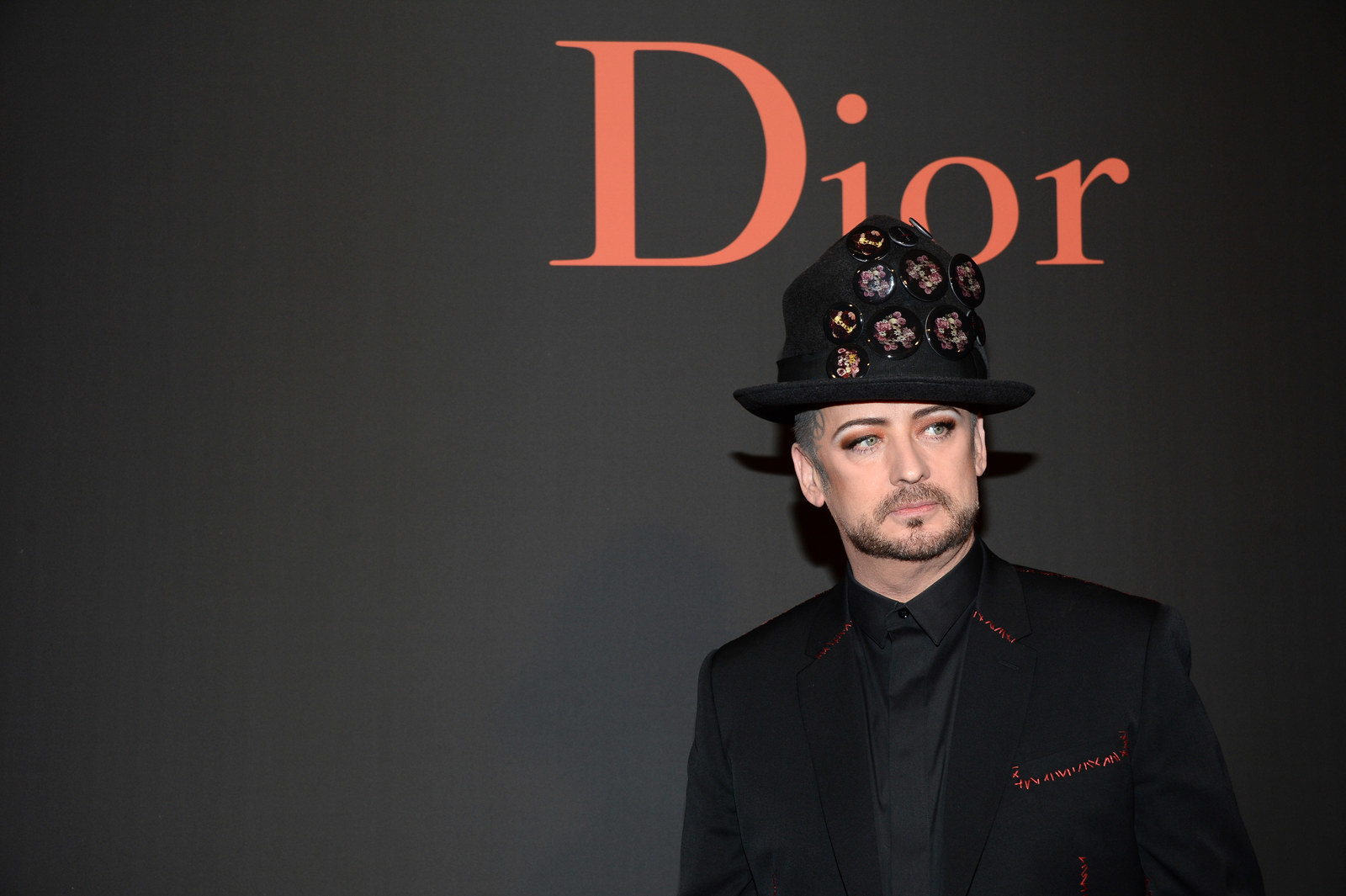 Au matin du 2 mars, peut-être en entendant parler de la présentation du programme d'Emmanuel Macron, le chanteur a décidé d'afficher son soutien au candidat.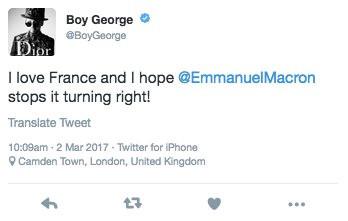 Il est rare de voir une célébrité étrangère soutenir un candidat français, mais, après tout, Afida Turner avait soutenu Donald Trump en novembre dernier. Mais la sortie de Boy George n'a pas plu à tout le monde et notamment à des militants de divers partis.
Au début, il répond avec humour aux critiques.

Puis un soutien de Jean-Luc Mélenchon lui dit: «Macron est de droite. Comment pouvez-vous l'ignorer». Ce à quoi Boy George répond: «Je croyais qu'il était gay?»
Puis se corrige: «Je ne le pensais pas! Qui est le plus de gauche? Est-ce qu'il y en a un? Que Dieu nous garde.»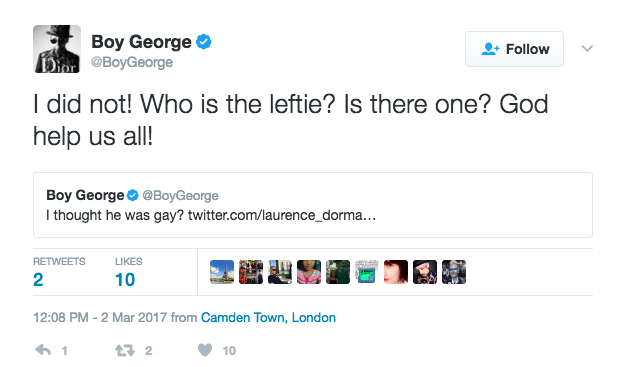 Il a ensuite supprimé ses tweets de soutien.
BuzzFeed News a contacté un représentant de Boy George et n'a pour l'instant pas obtenu de réponse.
Looks like there are no comments yet.
Be the first to comment!