2016 a été une année assez épuisante. Heureusement, de belles âmes sont là pour nous donner encore de l'espoir. En l'occurence, José la gomme.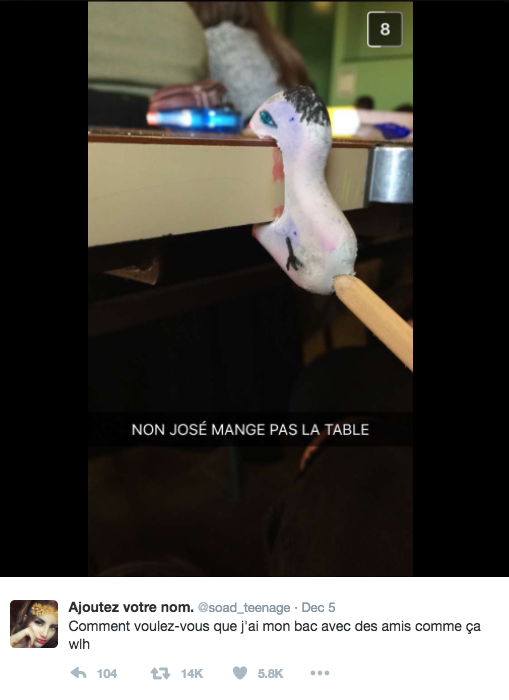 José la gomme a été créée lundi 5 décembre par Eva, une lycéenne très créative en classe de terminale à Saint-Dizier. Lorsque son amie Anaïs a tweeté les multiples photos qu'elle lui a envoyées sur Snapchat, les aventures de José ont été retweetées plus de 14.000 fois.
José a un problème. Elle mange tout ce qui bouge: les stylos...
Et les oreilles.
José a rassemblé de très nombreux admirateurs.
«J'avoue que je ne m'attendais pas du tout» à un tel succès, a dit Anaïs à BuzzFeed News.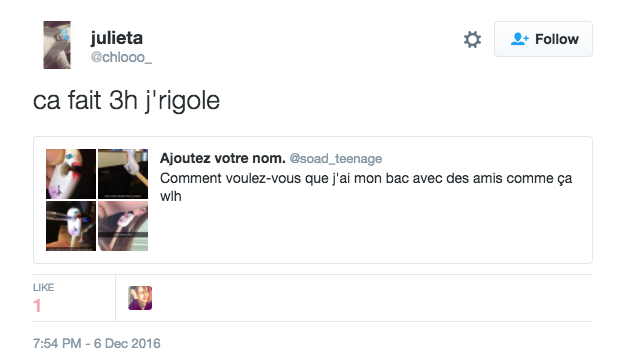 D'autres ont posté leur propre création, comme ce ninja.
Ou ce... truc.
Mais rien ne vaut le vrai José. Quand on lui a demandé si elle avait d'autres photos de José, Eva en a profité pour faire un nouveau photoshoot de sa star.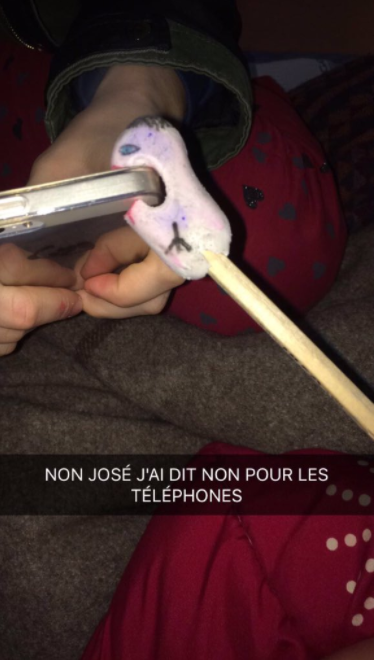 Merci aux lycéens de France qui ont autant de temps à perdre.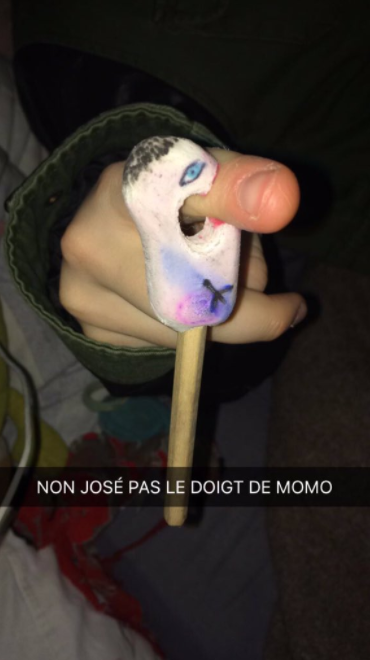 Vous rendez l'année 2016 un peu meilleure.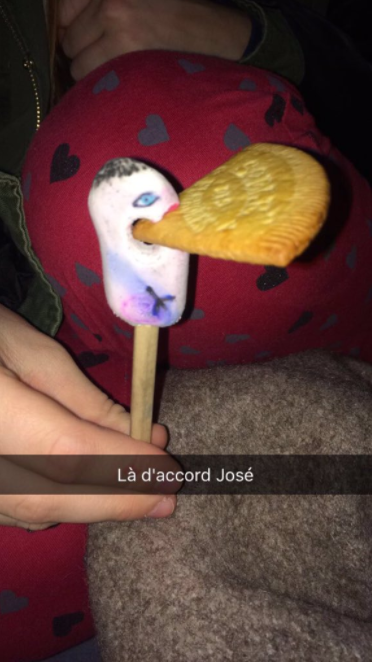 Looks like there are no comments yet.
Be the first to comment!