OK, maintenant, regardez cette photo du président des États-Unis d'Amérique Barack Obama en train de chiller avec sa fille Malia.
Ou alors en train de se faire un petit golf tranquillou.
Regardez comme il est détendu.
C'est certainement parce qu'il a dans sa playlist de l'été 2016, qu'il vient de tweeter, la chanson que vous écoutez en ce moment même: Me gustas tu.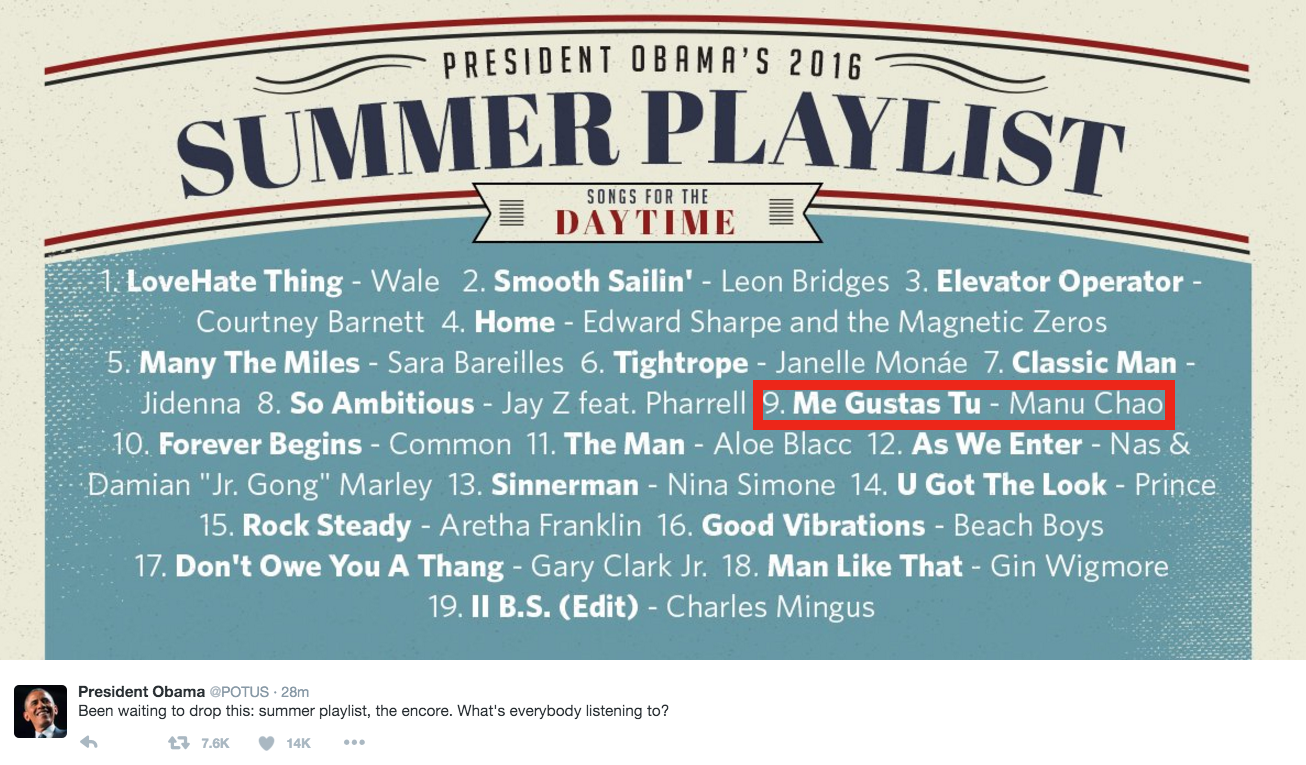 Oui oui, Manu Chao. Le roi de la guitare acoustique et des sirènes qui font «ouiiiinouiiiiin» dans les chansons.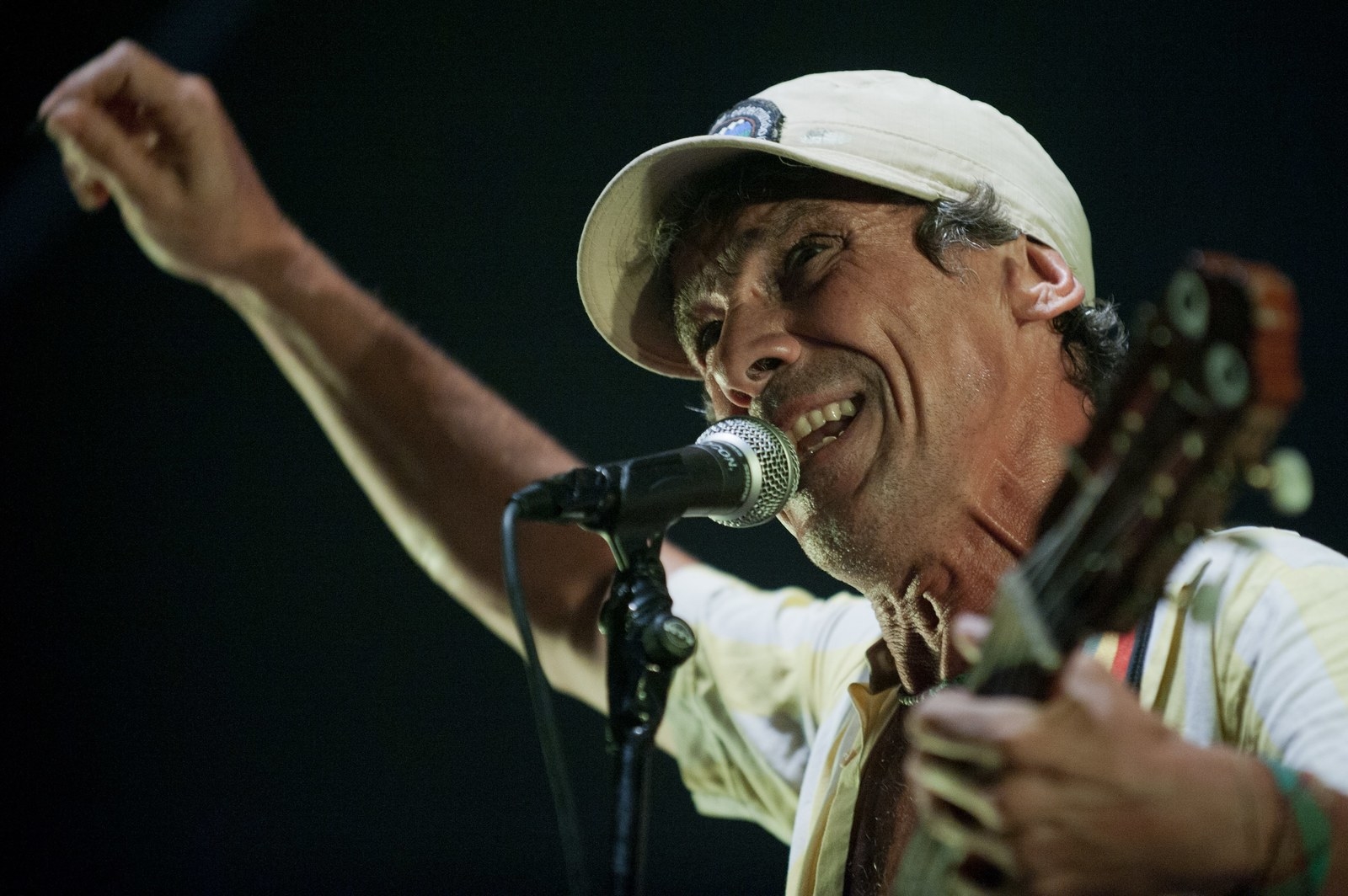 Manu Chao, le disque qui est dans votre voiture depuis 2001 et que vous remettez quand vous partez en vacances à Madrid.
Manu Chao, dont je ne connais aucune chanson qui ne fait pas référence à la consommation de cannabis.
Eh bien Manu Chao est dans l'iPod Mini de Barack Obama.
Vive l'Amérique, et vive Manu Chao.
Looks like there are no comments yet.
Be the first to comment!