1.
Quand vous réalisez que c'est vraiment le premier lundi de la rentrée: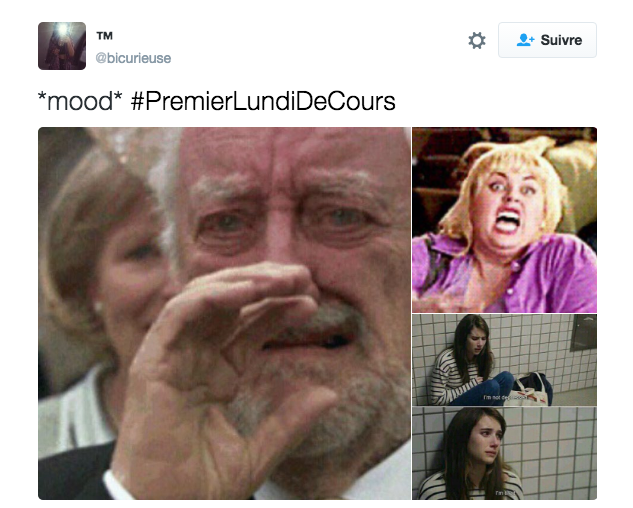 2.
Et que les vacances sont VRAIMENT terminées:
3.
Et que les prochaines sont dans trèèèès longtemps:
4.
Quand la vie a décidé de ne pas être clémente en ce jour si spécial:

5.
Pas du tout clémente:

6.
Quand vous comprenez la source de tous vos problèmes:

7.
Et que vous n'êtes pas prêt-e à les affronter:
8.
Quand les profs sont en pleine confiance alors que ça fait 1h que les cours ont repris: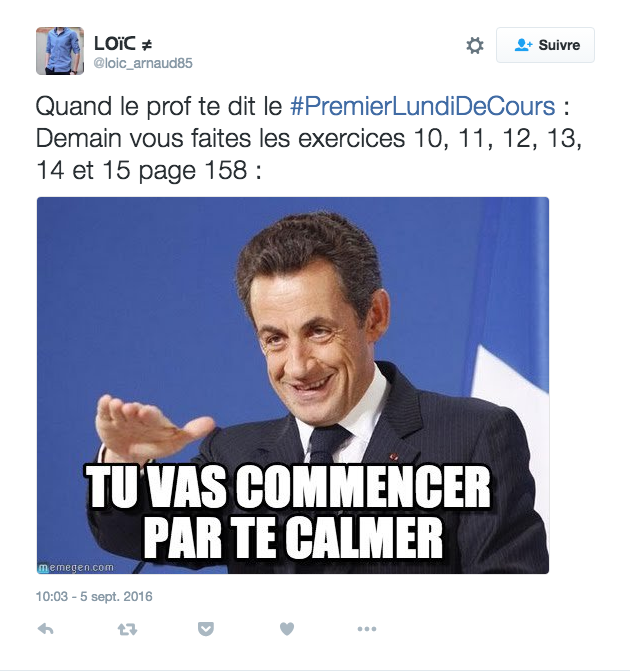 9.
Quand vous avez un ennemi bien précis sur terre:
10.
Quand vous avez du mal à accepter la vérité:

11.
Et que vous n'avez certainement pas envie de coopérer:
12.
Quand parmi toute cette déprime, il y a parfois de bonnes nouvelles:

13.
Quand vous vous posez des questions existentielles:

14.
Et enfin, quand on ne peut que vous souhaiter une bonne rentrée car elle est bien réelle ¯\_(ツ)_/¯

Looks like there are no comments yet.
Be the first to comment!