1.
Quand ça n'a même pas encore commencé que vous pensez déjà aux grandes vacances:

2.
Quand le prof vous fait des petites ~blagues~ pas drôles:

3.
Et qu'il veut savoir tout de votre vie alors que ça fait 3 secondes que vous le connaissez:

4.
Quand vous prétendez être l'élève «sage»:
5.
Quand vous réalisez que c'est vraiment la rentrée:

6.
Quand vous êtes clairement dans le déni:
7.
CLAIREMENT DANS LE DÉNI:

8.
DÉ-NI TO-TAL:
9.
Quand les profs essayent d'être originaux chaque année avec la même putain de phrase:

10.
Et les mêmes expressions dignes de vos grands-parents:
11.
Quand les profs ne sont pas là pour rigoler:
12.
Et que leur but est clairement de vous empêcher de vivre:

13.
Quand les pions essayent vraiment de faire leur travail comme il se doit:

14.
Quand on vous rappelle sans cesse que vous êtes en terminale et que vous allez passer l'épreuve la plus reloue de votre vie:

15.
Quand les profs n'ont plus aucun respect:

16.
Et enfin, quand vous vous rendez compte que l'année scolaire a vraiment commencé:
😩 😩 😩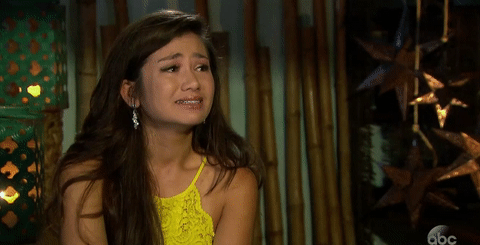 Looks like there are no comments yet.
Be the first to comment!