Des ouvriers sont tombés sur une surprise vintage la semaine dernière au lycée Emerson, à Oklahoma City aux États-Unis.
En retirant des tableaux noirs du mur pour les remplacer par de nouveaux tableaux blancs, ils sont tombés sur des leçons écrites à la craie, datant de 1917.
Des vestiges ont été retrouvés dans quatre classes différentes, ce qui a surpris la principale, Sherry Kishore. «Certaines des écritures sont très belles», a-t-elle dit au Oklahoman.
Certaines montrent des méthodes de mathématiques abandonnées depuis longtemps. «Je n'ai jamais vu cette technique de ma vie», a dit Sherry Kishore à propos de ce cercle de multiplication.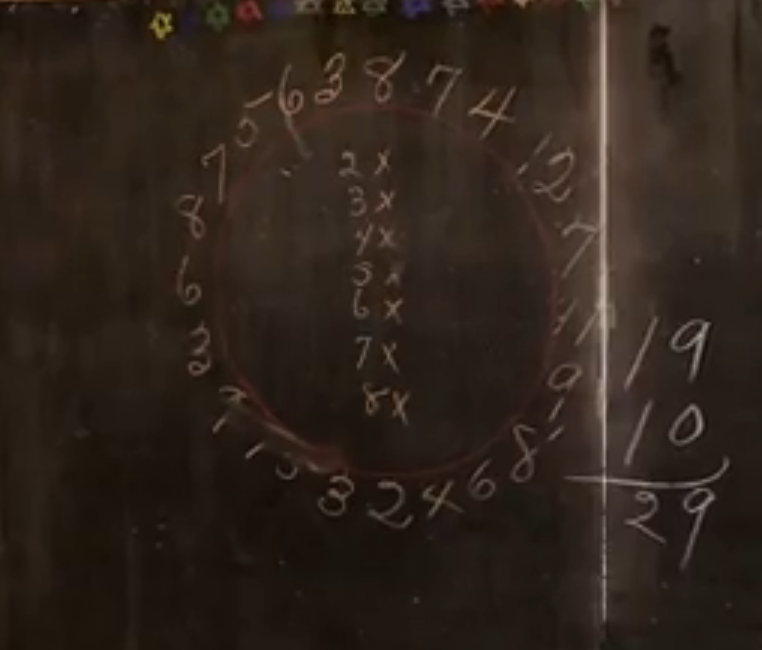 Les tableaux ont également révélé des leçons sur les pèlerins d'Amérique.
Sherry Kishore pense que certains des dessins ont été réalisés par des élèves.
«Il y a leurs noms; je ne sais pas si c'étaient des élèves qui avaient la responsabilité ce jour-là de faire certaines tâches, ou si c'étaient des élèves qui avaient un peu plus à faire que les autres parce qu'ils se tenaient mal», a-t-elle dit.
L'école cherche désormais à trouver une façon de préserver ces leçons, selon l'Oklahoman.
Looks like there are no comments yet.
Be the first to comment!