1.
Sortir un jour de grand vent sans que votre vision ne soit extrêmement perturbée.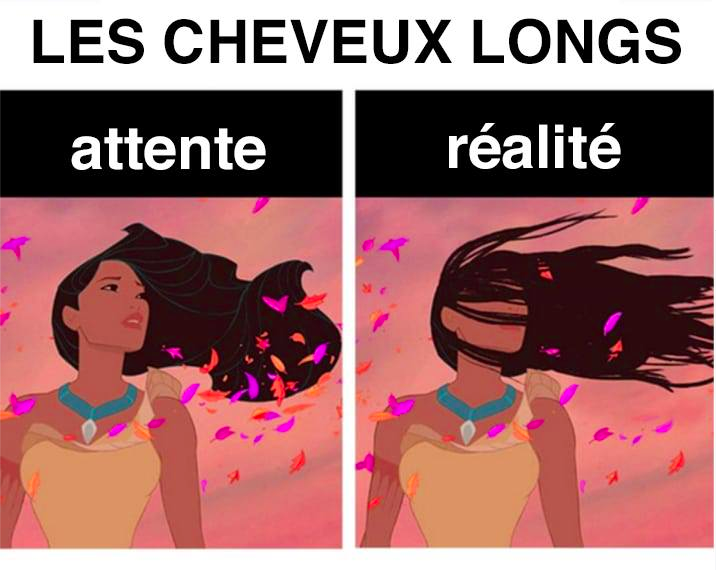 2.
Faire un chignon décoiffé qui n'est pas plus gros que votre tête.
3.
Utiliser la quantité recommandée de produits capillaires.
4.
Ou utiliser une petite quantité de n'importe quel produit capillaire de façon générale.
5.
Prendre une douche sans laisser plein de cheveux derrière vous.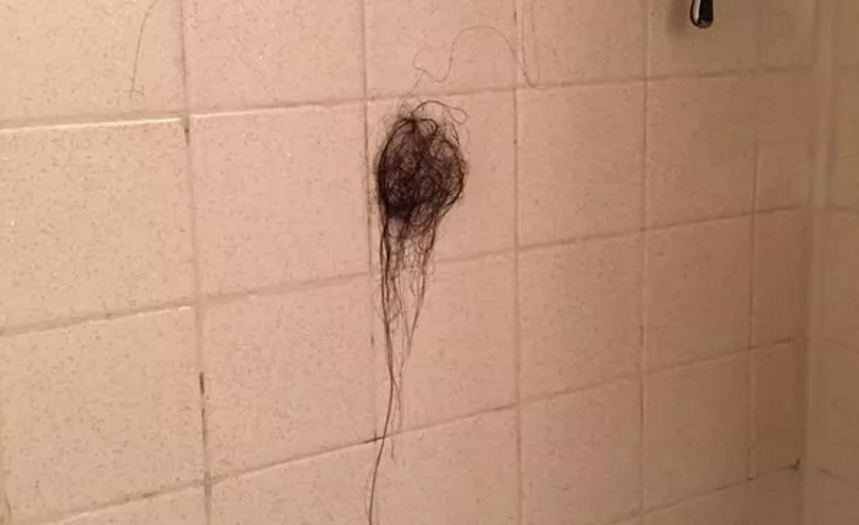 6.
Attendre longtemps avant de nettoyer votre brosse.
7.
Vous boucler ou vous lisser les cheveux rapidement.

8.
Sans oublier d'endroit.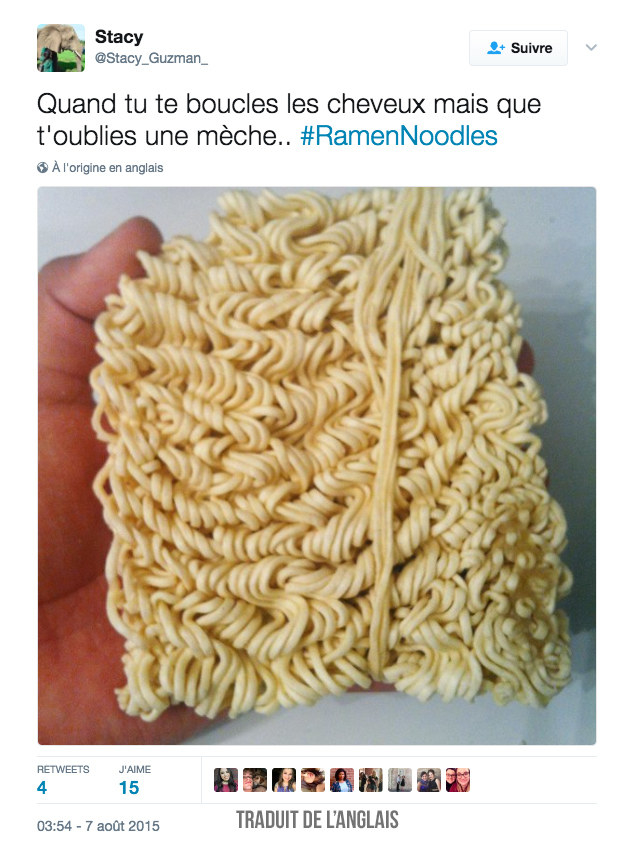 9.
Mettre nonchalamment vos lunettes de soleil sur la tête.
10.
Manger de la nourriture salissante sans vous en mettre dans les cheveux.
11.
Être allongée à côté de quelqu'un sans vous faire arracher les cheveux.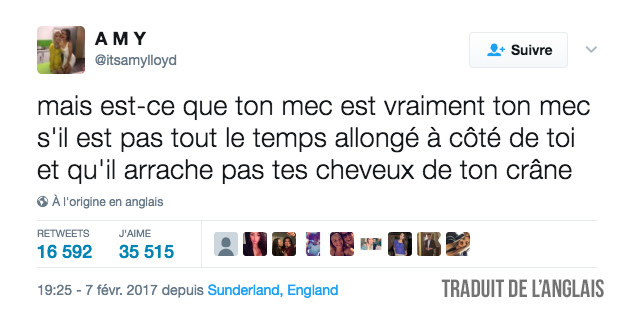 12.
Détacher vos cheveux lorsqu'il fait chaud.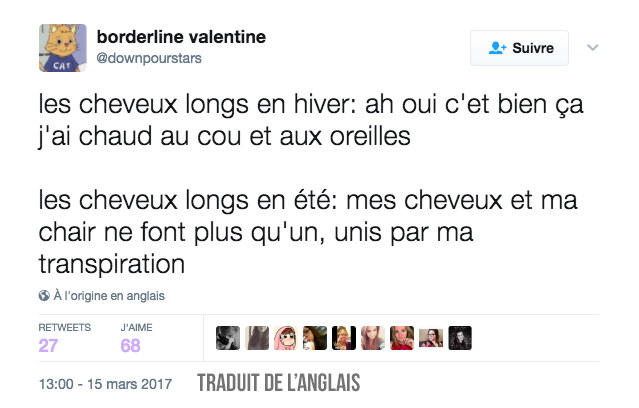 13.
Prendre une douche sans avoir à retirer de longs cheveux de votre derrière.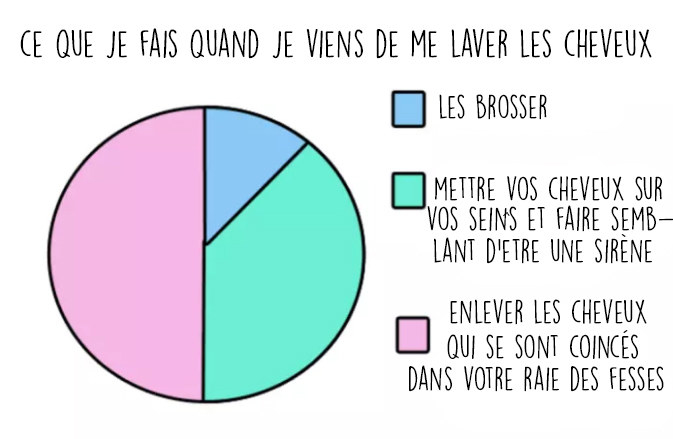 14.
Passer nonchalamment vos doigts dans vos cheveux.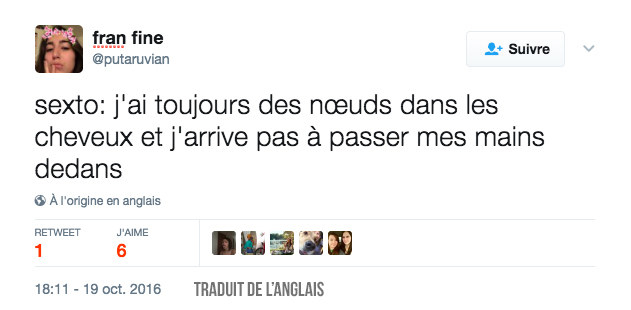 15.
Enlever un collier sans vous arracher les cheveux.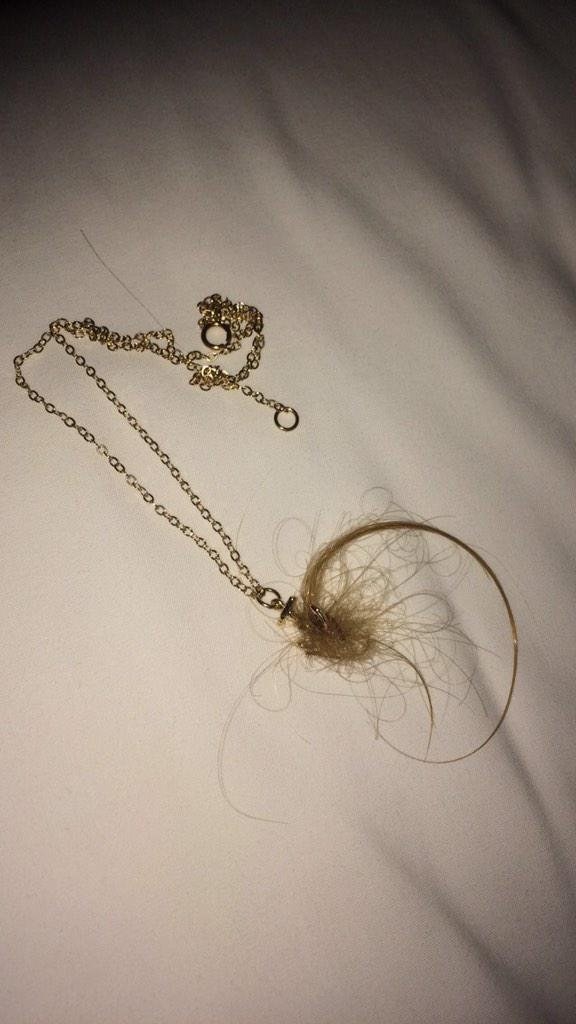 16.
Pouvoir enlever sans difficulté l'élastique de votre queue de cheval.
17.
Remonter la fermeture éclair d'une veste ou d'un sac sans vous prendre les cheveux dedans.
18.
Utiliser seulement quelques épingles à cheveux pour faire un chignon.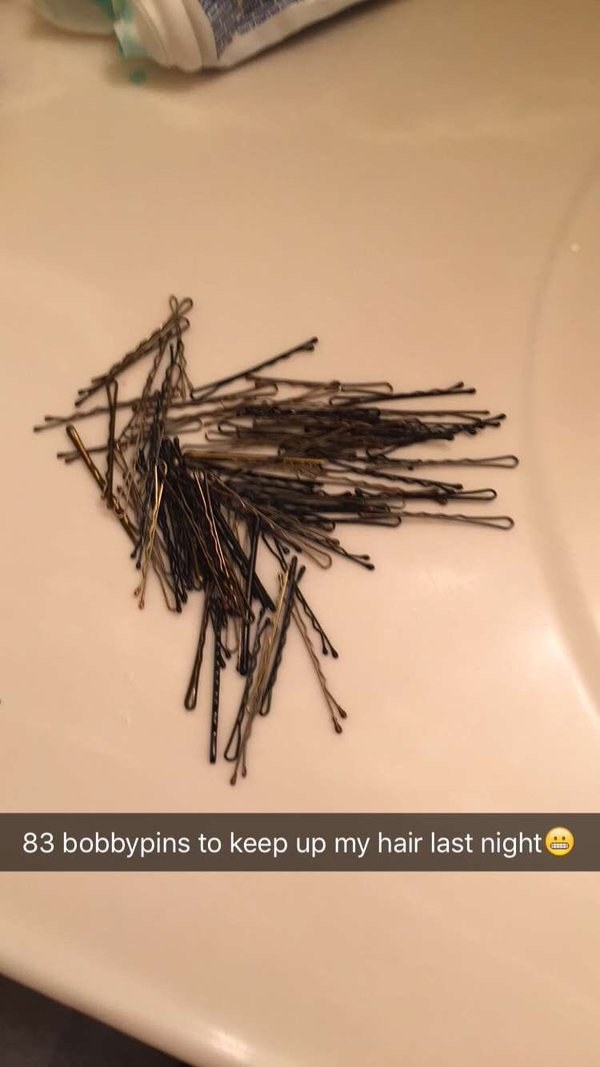 19.
Et vous laver les cheveux sur un coup de tête plutôt que de réserver toute une soirée pour ça.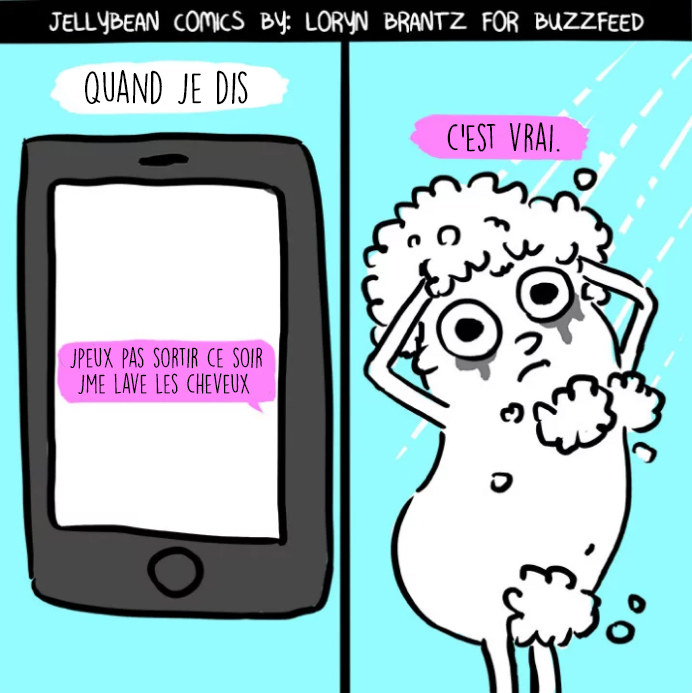 Looks like there are no comments yet.
Be the first to comment!