1.
Horatio Gordon Robley et sa collection de têtes tranchées, 1895. 2.
Une patiente suivant un traitement pour une maladie mentale dans l'Allemagne du XIXe siècle. 3.
Ce groupe de «sorcières» en 1875. 4.
Cet homme qui avait «perdu la tête».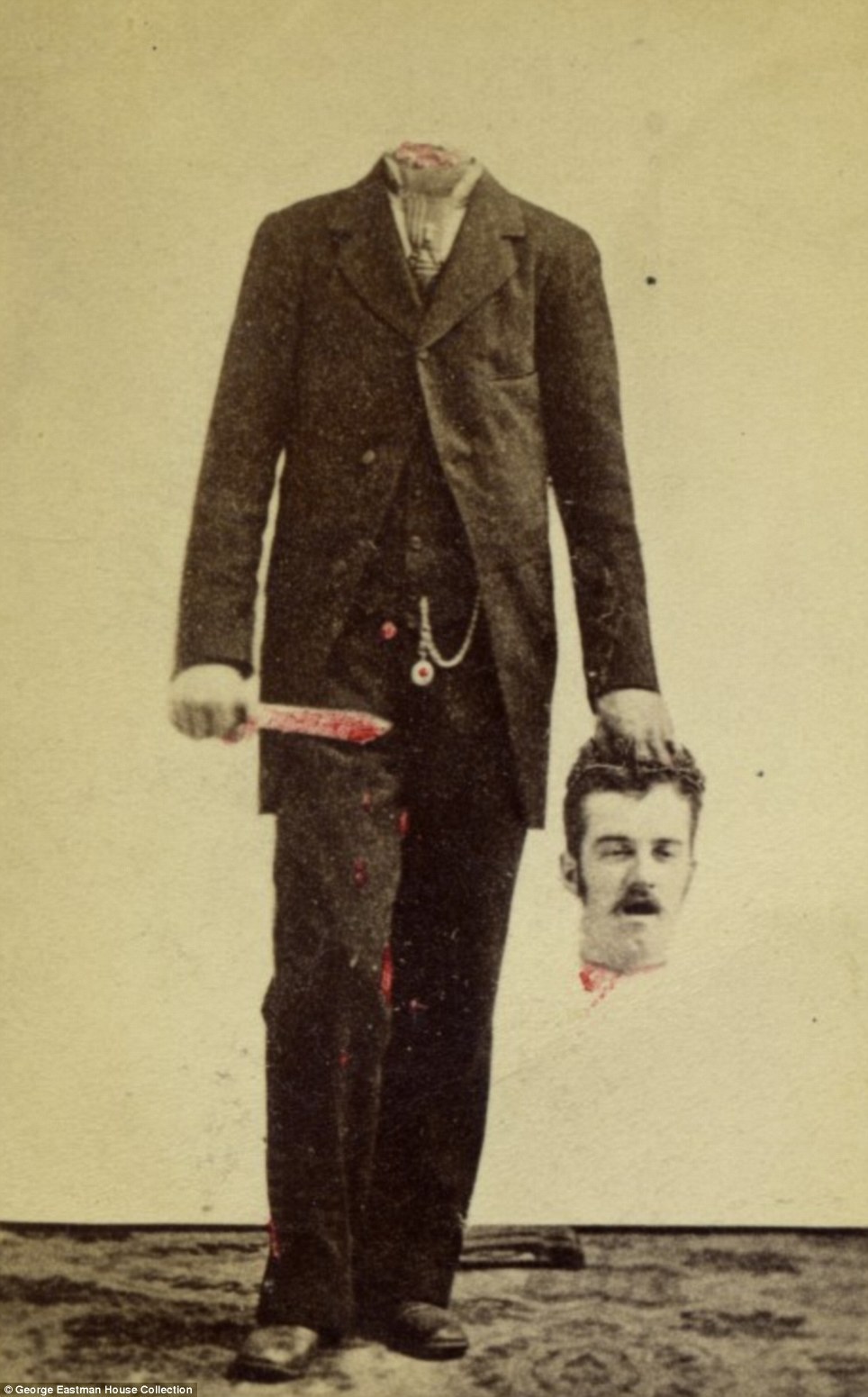 5.
Ces étudiants en médecine et leur «cobaye», 1901. 6.
Adr. Evtikhiev le «loup-garou», XIXe siècle. 7.
Une apparition de minuit au-dessus du berceau d'un bébé, vers 1860. 8.
Le lieutenant Herman et son pantin, 1870. 9.
Six squelettes fumant autour d'une table, vers 1865. 10.
Des fantômes immortalisés sur pellicule, vers 1920.
11.
Cette rencontre macabre, vers 1863. 12.
Ce clown, 1924. 13.
Ce fantôme mortellement sérieux, vers 1905. 14.
Une visite du Roi des Citrouilles, vers 1865. 15.
Juste une simple fête d'Halloween, vers 1900. 16.
Un homme posant avec sa collection en 1850. 17.
Cette victime sans visage à la suite d'un bain d'acide, vers 1905. 18.
Cette petite sorcière sur son balai, vers 1865. 19.
Et cette apparition en 1865. Suivez-nous sur Facebook et Twitter!
Looks like there are no comments yet.
Be the first to comment!