Au Cabaret Sauvage à Paris vendredi, l'ambiance était très satirique. L'association antiraciste Les Indivisibles organisait la 6e cérémonie des Y'a Bon Awards qui récompense les auteurs des pires citations xénophobes de l'année.
Mais avant la remise des prix, pour les 6 gagnants choisis par un jury de 16 membres (Christine and the Queens, Bruno Gaccio, Yassine Belattar...), les organisateurs ont tenu à dénoncer «les businessmen de l'intolérance»: Alain Soral, Dieudonné et Jean-Marie Le Pen:
Et les vainqueurs de la saison 2015 sont:
Le journaliste Philippe Tesson dans la catégorie «Est-ce qu'on peut encore le dire?!»: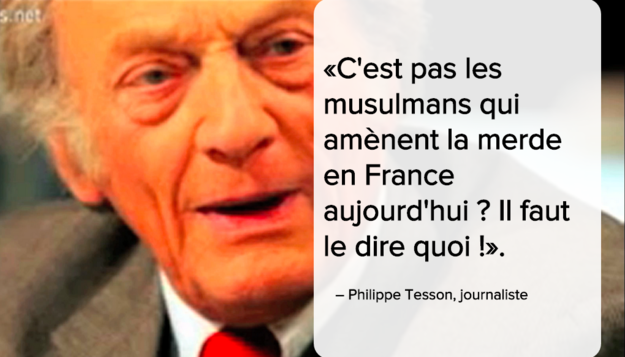 La journaliste Caroline Fourest dans la catégorie «Ils ont bien le droit de fantasmer...»: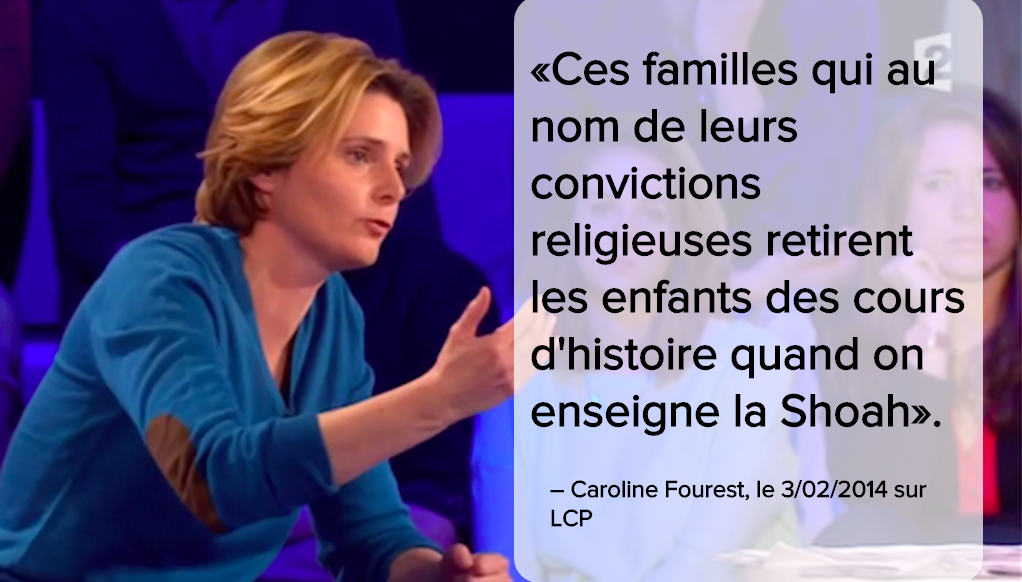 Caroline Fourest est arrivée ex aequo avec le philosophe Alain Finkielkraut. Ce dernier a perdu à l'applaudimètre:
Le ministre des Finances Michel Sapin dans la catégorie «La faute à (la promo) Voltaire»: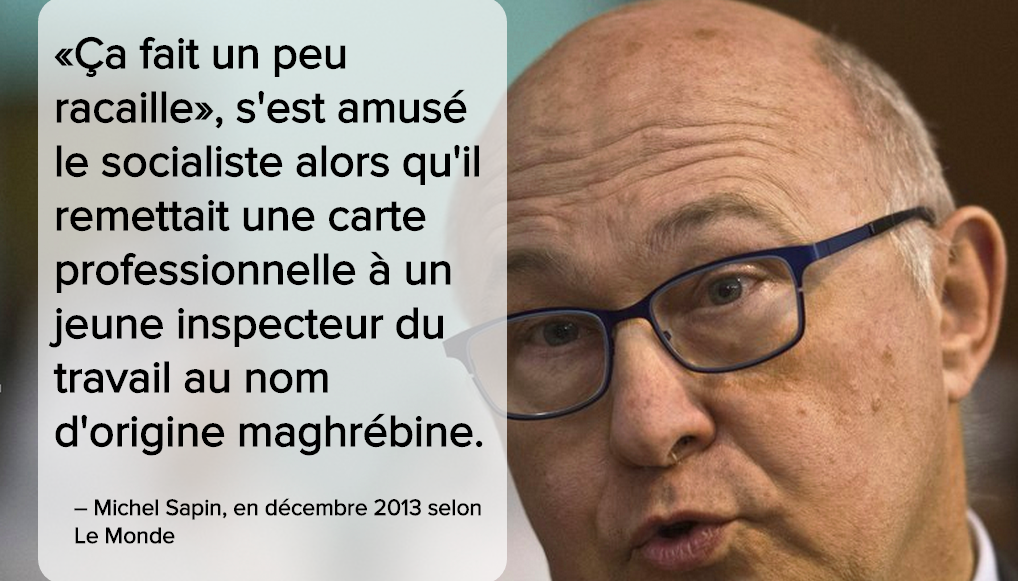 Le journaliste Philippe Val dans la catégorie «Le bon pedigree»: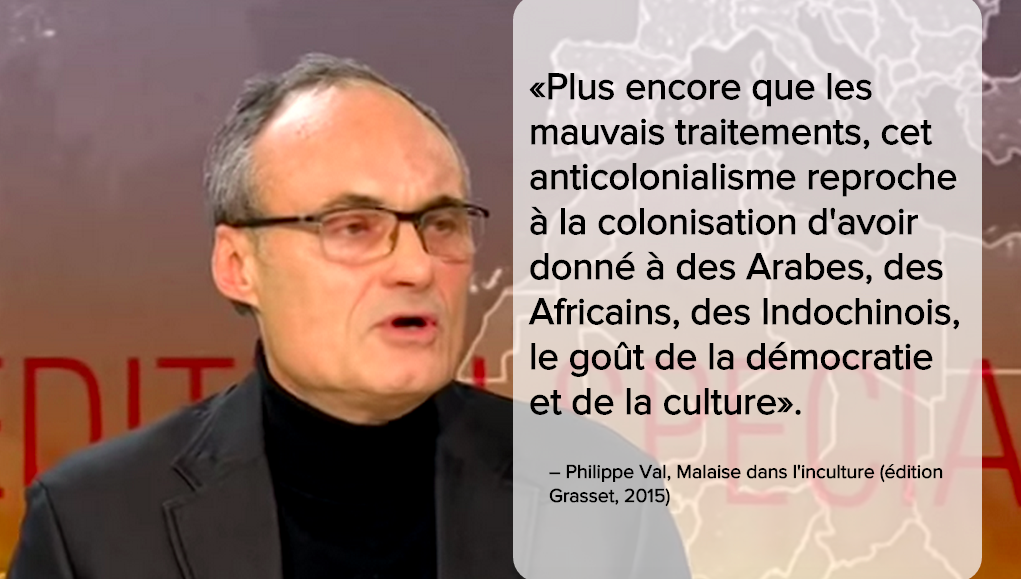 La journaliste Natacha Polony dans la catégorie «Le racisme en 140 caractères»: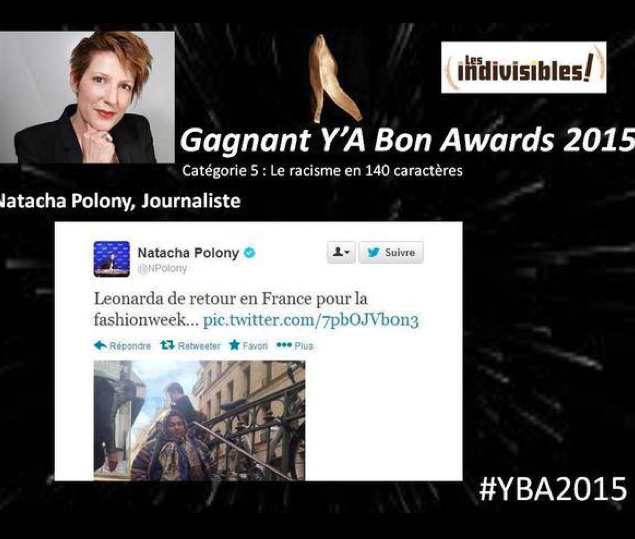 Jean-Marie le Pen pour le prix décerné par les auditeurs de Beur FM, partenaire de la cérémonie: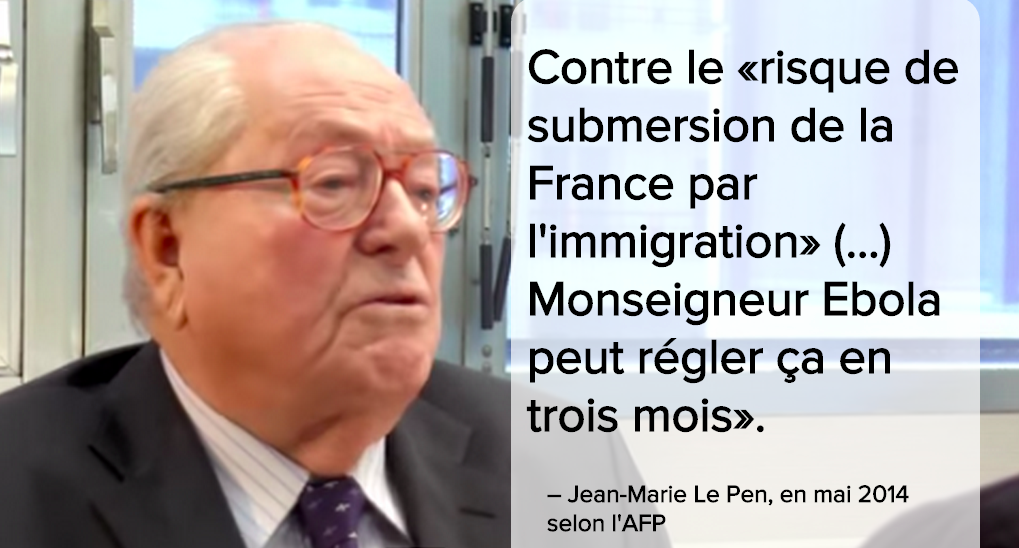 Roland Dumas, Thierry Mariani, Robert Ménard... sont eux, repartis bredouilles.
La cérémonie organisée par le président des Indivisibles, Amadou Ka, et l'essayiste Rokhaya Diallo, a également été l'occasion d'inviter l'un des migrants expulsés du camp de La Chapelle il y a quelques jours. Et de rendre hommage à Zyed et Bouna, morts il y a 10 ans.
Enfin, le président des Indivisibles à clôturé la soirée en annonçant le dépôt d'un plainte contre Eric Zemmour pour ses propos sur la déportation des musulmans:
«Nous ne faisons pas que nous foutre de la gueule de ceux qui se foutent de la nôtre. Nous agissons concrètement. Nous utilisons notamment l'outil juridique. Une plainte a été déposée contre Eric Zemmour. Il nous faut nous fédérer, nous organiser, ne plus rien laisser passer et soutenir les associations qui luttent.»