À chaque saison de Top Chef, son mot que t'as jamais entendu avant mais qu'ils répètent en boucle. Après espuma, après yuzu, place aux...

Le cromesquis est une croquette qui se la pète. Ça a l'air très bon hein, on est d'accord... Mais bon entre le cromesquis de canard, celui de bisque de langoustine, d'escargot et de foie gras, on a compris l'idée.
Les téléspectateurs commencent à craquer.
Ça leur donne des idées...
Ça va trop loin...
BEAUCOUP trop loin.
#LibertéPourLesCromesquis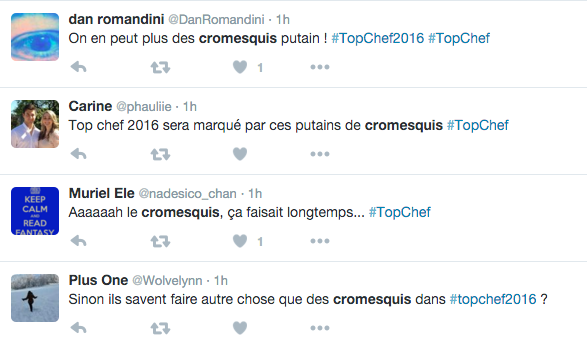 Au point qu'on commence à croire à la théorie du complot...
Un bar à cromesquis PAR UN DES CANDIDATS DE TOP CHEF 2016 OUI MADAME.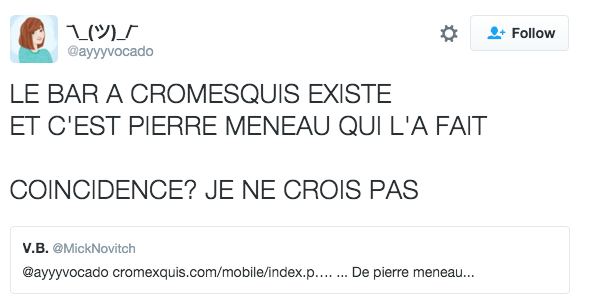 (En vrai il y a autre chose que des cromesquis dans ce resto mais un vrai bar à cromesquis ne saurait tarder #complot)
Il est encore temps de changer le cours de la saison Top Chef.
Déconnez pas:
Looks like there are no comments yet.
Be the first to comment!