Mark Durksen, un Canadien qui se décrit dans sa bio Twitter comme rappeur, a récemment posté sur le réseau social la photo d'une part de kouign-amann en essayant de le décrire à ses compatriotes: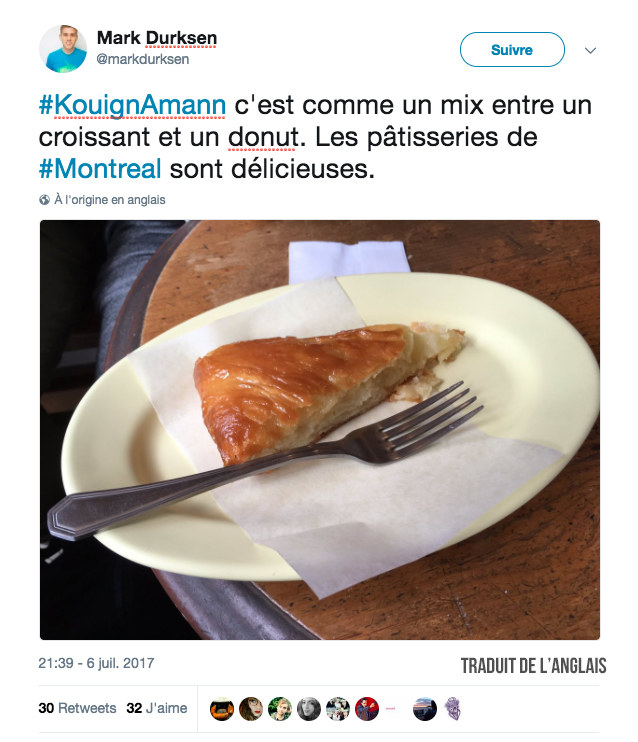 Un tweet qui n'a pas manqué de faire réagir le peuple breton, touché dans son amour propre.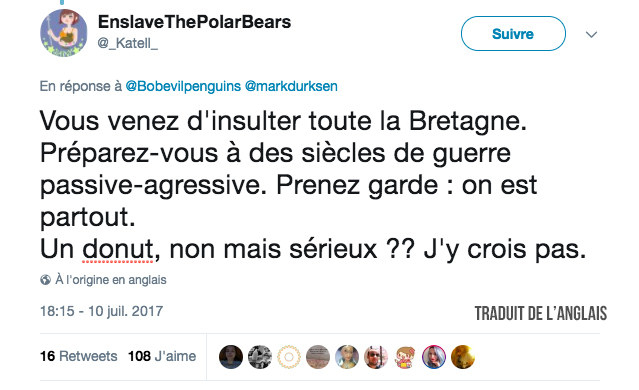 Ils n'ont vraiment pas apprécié la comparaison hasardeuse avec un «croissant» et un «donut».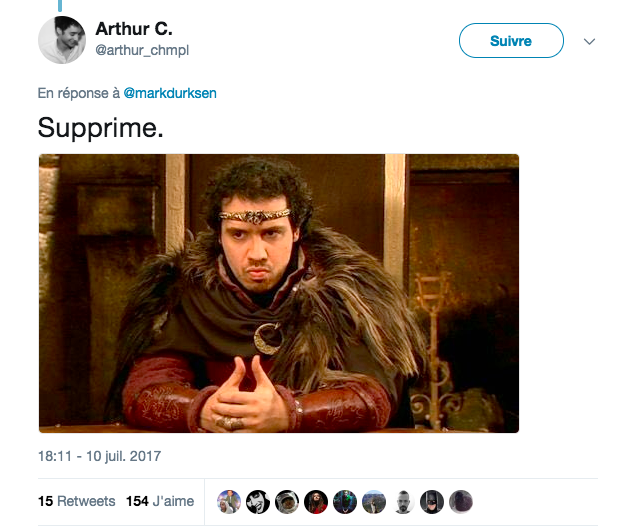 En plus, l'auteur pense que le kouign-amann est une spécialité québécoise. Cela n'a fait qu'ajouter du beurre salé sur le feu.
Du coup, les gens sont vénères.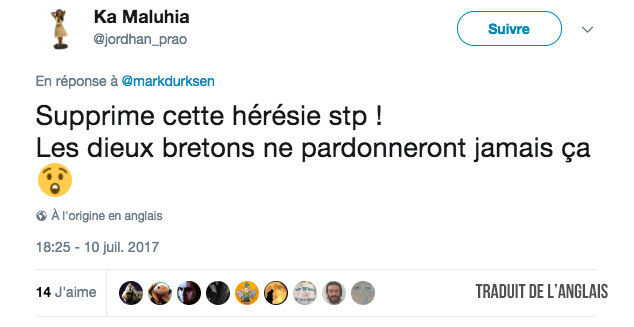 TRÈS vénères.
Certains sont passés aux menaces.
D'autres ont donné des conseils avisés.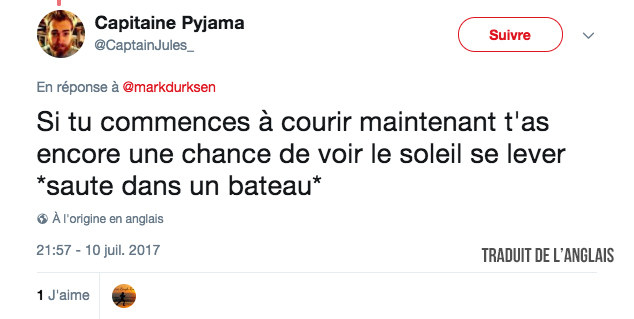 Et un internaute a eu la meilleure conclusion qui soit.
Moralité: ne provoquez jamais un Breton.
Looks like there are no comments yet.
Be the first to comment!