1.
Se recroqueviller exactement dans cette position.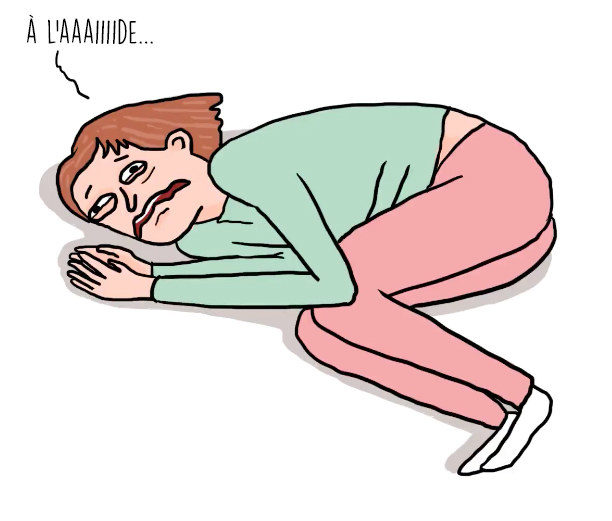 2.
Défier du regard les caissiers hommes quand on achète des protections.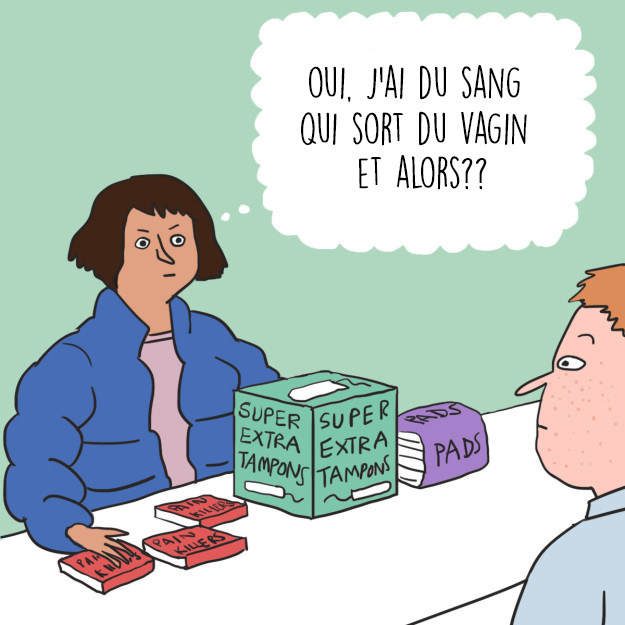 3.
Ressentir au moins trois émotions différentes à la minute.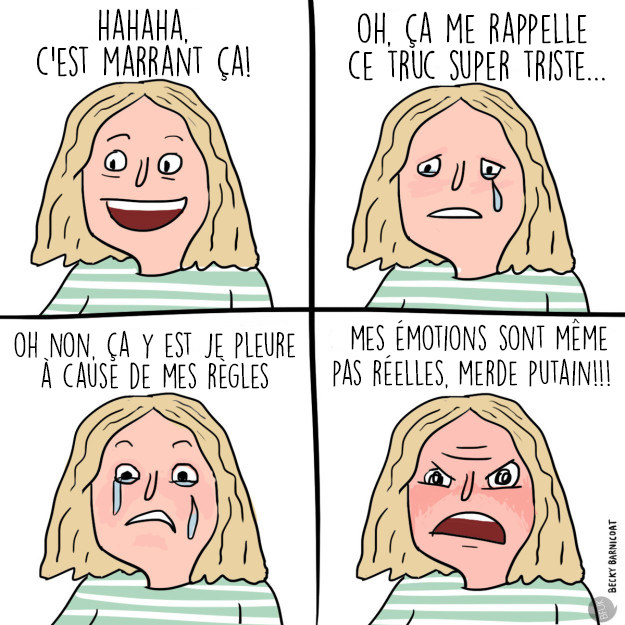 4.
Regarder avec horreur le carnage dans la cuvette des toilettes.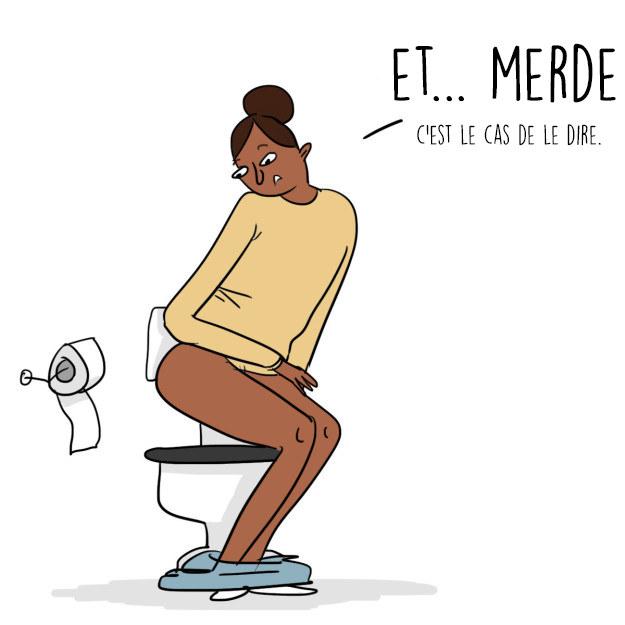 5.
Avoir l'impression que tout le monde est au courant qu'on a ses règles.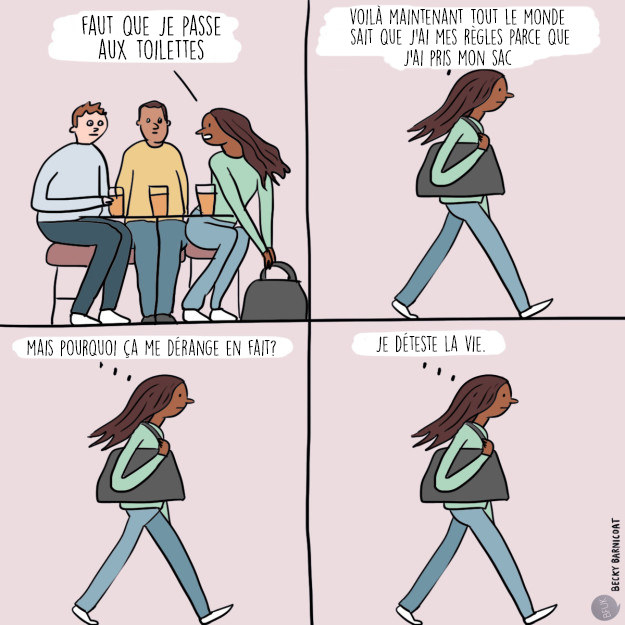 6.
Aller aux toilettes, un tampon dans le creux de la main et prier pour que personne ne vienne nous parler en allant aux toilettes.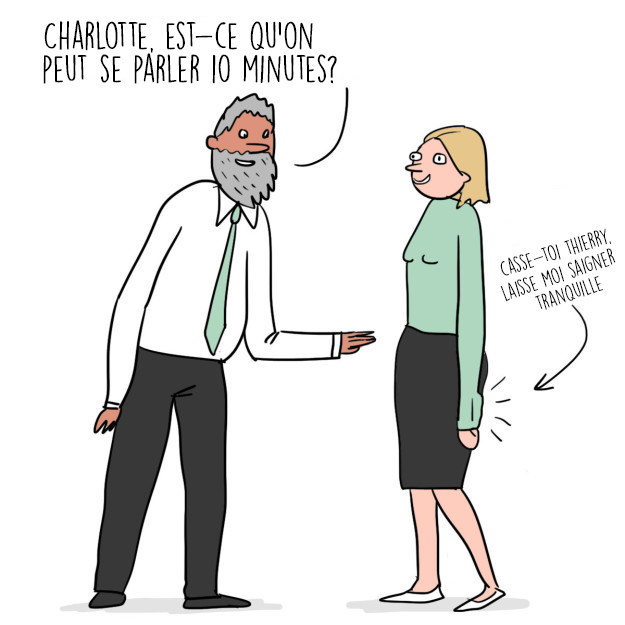 7.
Savoir sur qui on peut vraiment compter.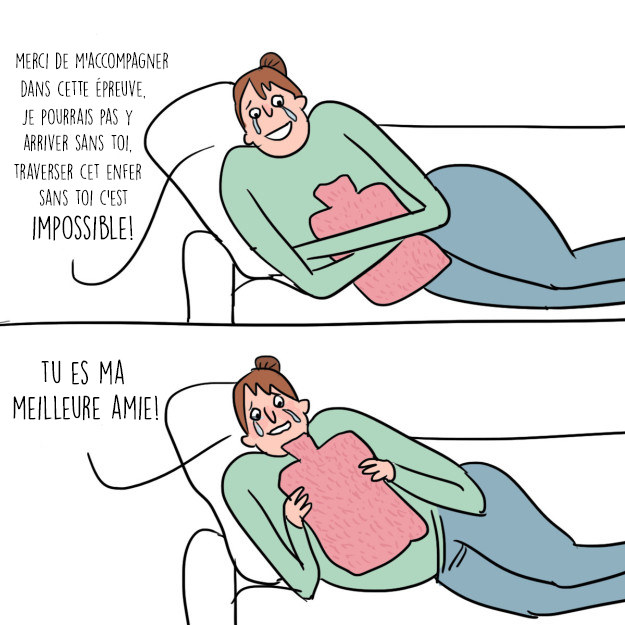 8.
Adapter sa garde-robe pour se prémunir contre les accidents.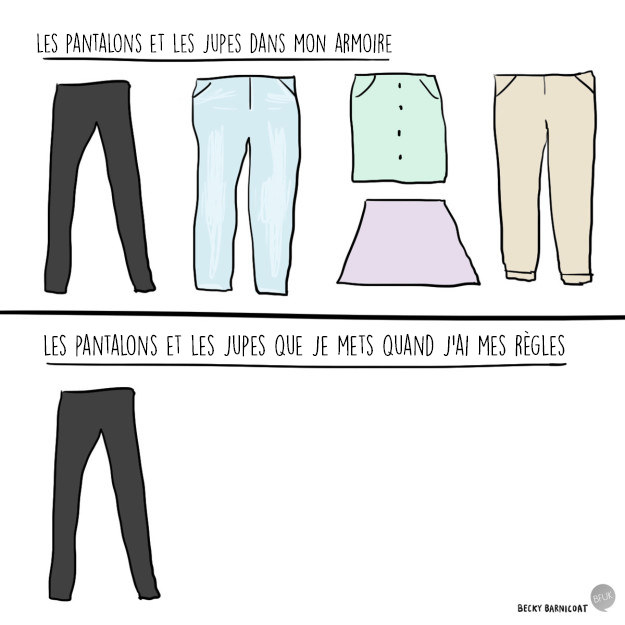 9.
Devenir paranoïaque à chaque fois qu'on se lève de notre chaise.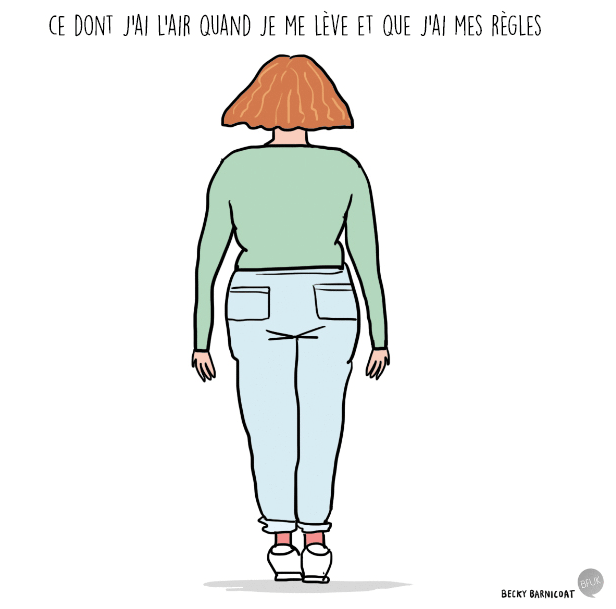 Looks like there are no comments yet.
Be the first to comment!