Xavier Dolan n'aime pas son écriture.
C'est ce qu'on a découvert en le rencontrant à la plage L'Ondine, lors du lancement de «Vie Magnifique», une compétition de courts-métrages destinée à lancer de jeunes réalisateurs. Quand on lui a proposé de répondre à des questions rapides par écrit, le réalisateur prodige a un peu flippé, mais il a finalement réussi à surmonter ses craintes (en demandant à quelqu'un d'écrire ses réponses pour lui). Voici donc les quelques questions qu'on a pu lui poser.
Quels sont les rôles féminins qui vous ont le plus marqué au cinéma?
Quel est le film que vous avez honte de ne pas avoir vu?
Quel est le truc le plus important que vous ayez appris en tant que réalisateur?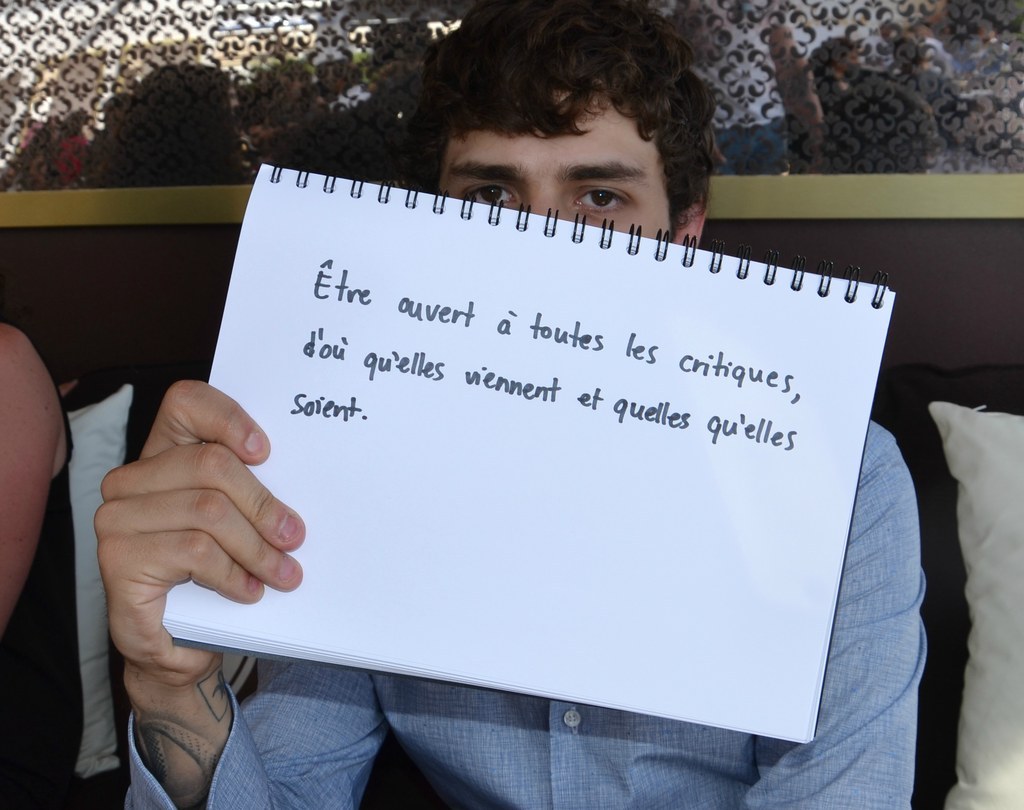 Quelle est la chose que vous en avez le plus marre d'entendre sur vous et sur vos films?
Quel est votre réseau social préféré?
Looks like there are no comments yet.
Be the first to comment!