1.
La statue peu flatteuse de Ned Stark: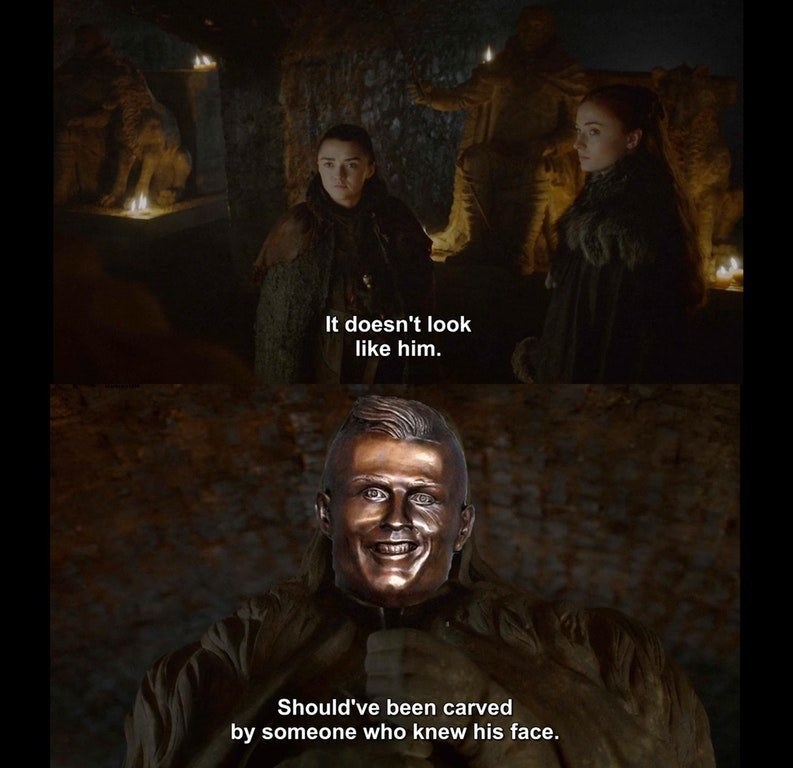 2.
Le changement de rythme de cette nouvelle saison: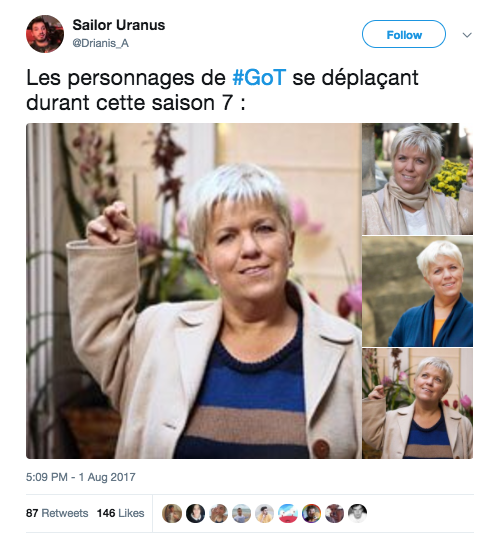 3.
Le nouveau Bran: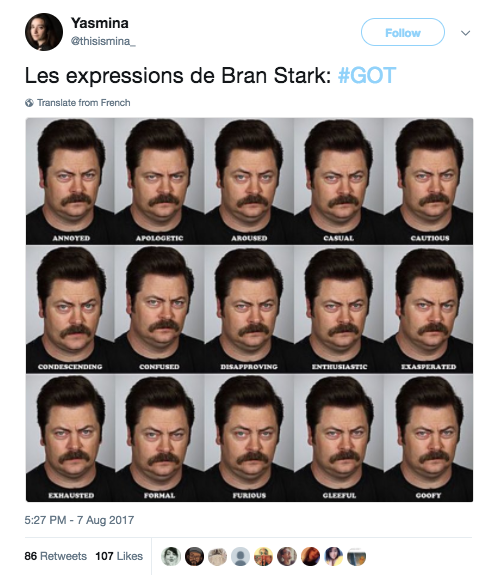 4.
Il n'a vraiment plus le temps:
5.
Ces scènes pas franchement fascinantes:
6.
Ces dessins qui se trouvaient là COMME PAR HASARD: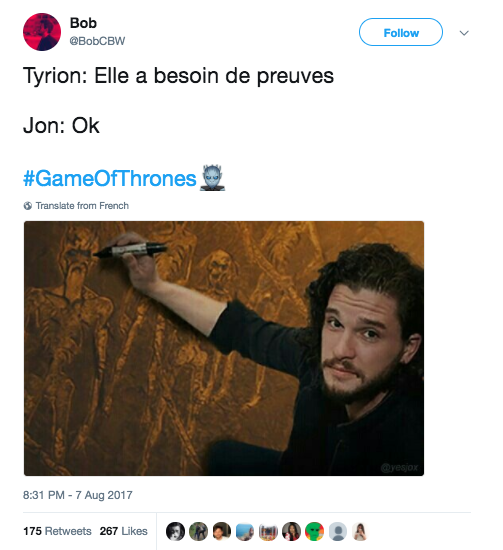 7.
Daenerys et son obstination un peu reloue: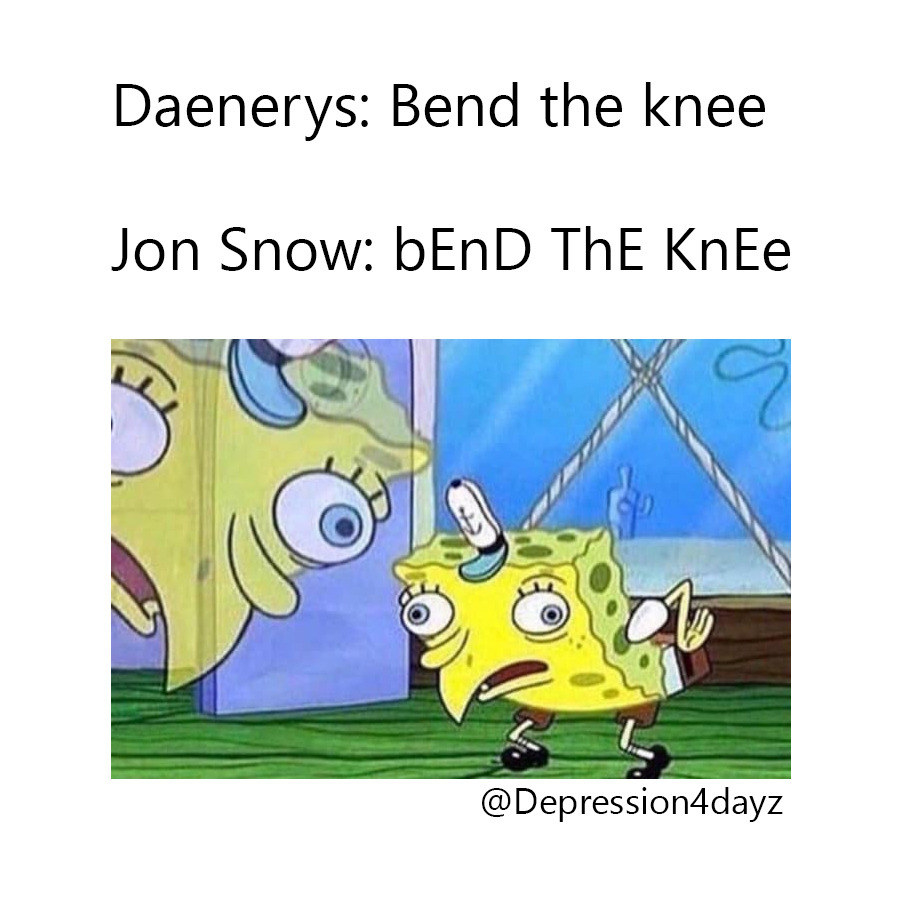 8.
L'évolution de Drogon: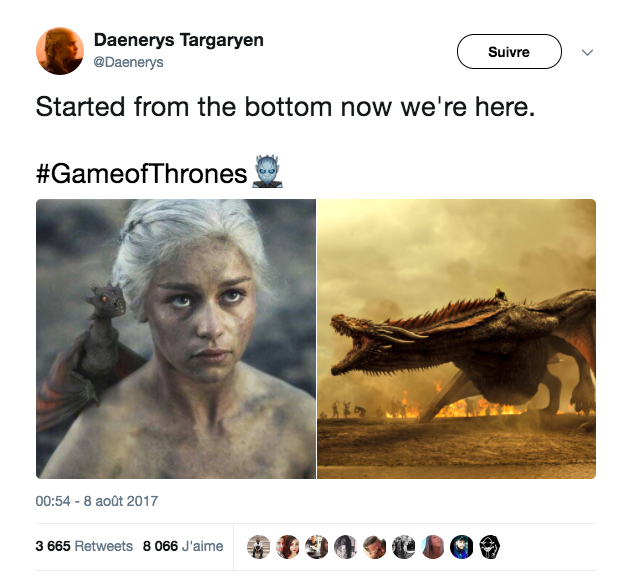 9.
La famille la plus cheloue de l'histoire: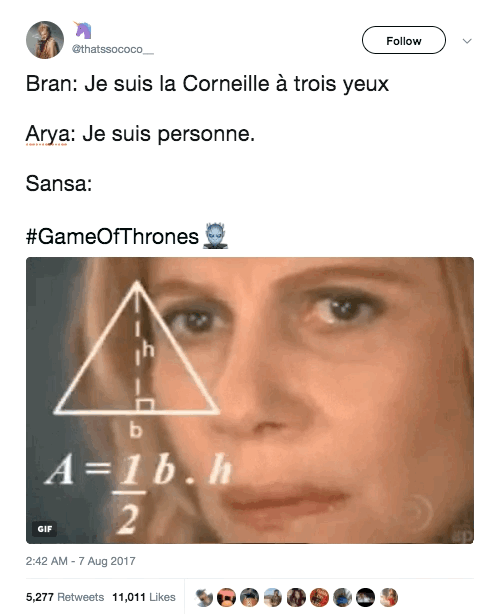 10.
Jaime pendant la bataille:
11.
Le Monde de Jaime:
12.
Cette intrigue alternative: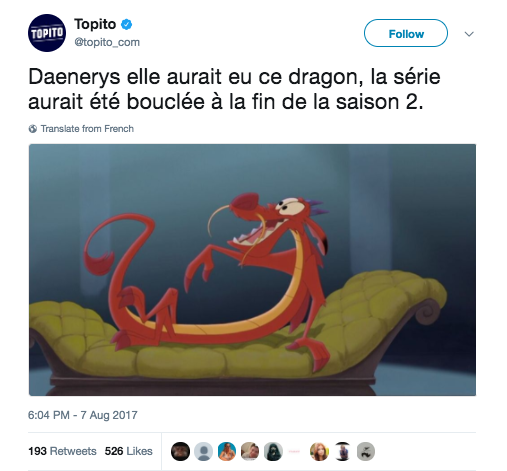 13.
Cette traduction qui ne fera rire que les Français:
14.
Cette ligne à ne pas franchir: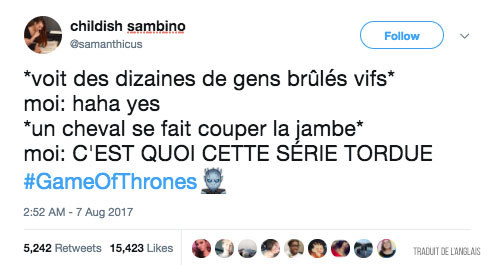 15.
Les dilemmes incessants quand on s'attache à tous les personnages: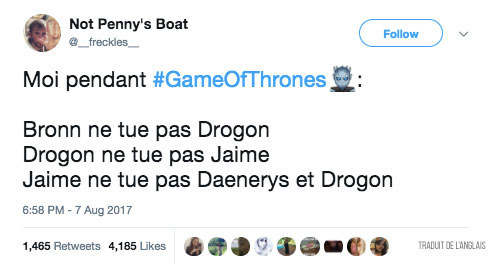 16.
Et surtout, le fait que cette série nous a totalement pervertis: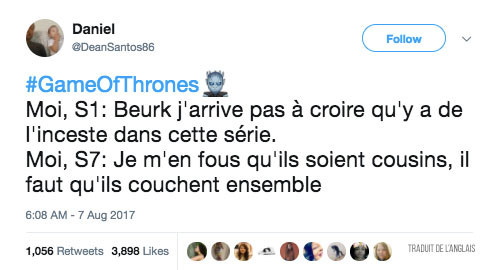 17.
Sérieusement.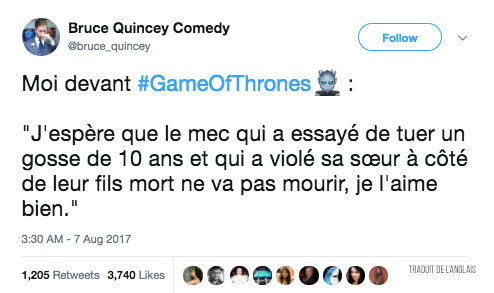 Looks like there are no comments yet.
Be the first to comment!