Donc, vous avez sûrement déjà vu ce tweet. Il a été posté par Lee Beattie, qui travaille dans le domaine des relations publiques en Angleterre.
Lee Beattie a expliqué à BuzzFeed News que le gars à droite, Neil Thomas Douglas, est «un photographe qui voyageait, entre Glasgow et Galway, en passant par Stansted, pour aller photographier un mariage».
«Lorsqu'il est monté à bord de son vol Ryanair, il y avait déjà un mec assis à sa place. Il lui a demandé de se déplacer et, lorsque le mec a levé la tête, il s'est dit: "Nom de dieu, il me ressemble." Ça les a fait beaucoup rire – tout le monde autour d'eux a rigolé, ils ont pris un selfie et c'était fini.»
Ce qui était bizarre.
Et vous pensez peut-être que c'est ici que l'histoire s'arrête.
Mais, non, comme nous raconte Lee Beattie:
«Neil est allé à la réception de son hôtel à Galway, et il a vu que son sosie était devant lui en train de s'enregistrer. Ils ont rigolé.»
Ce qui était bizarre.
Mais ce n'est pas fini!
«Plus tard dans la nuit, Neil est allé dans un pub, et son jumeau était encore là. Super bizarre. Ils ont de nouveau rigolé et bu une pinte ensemble.»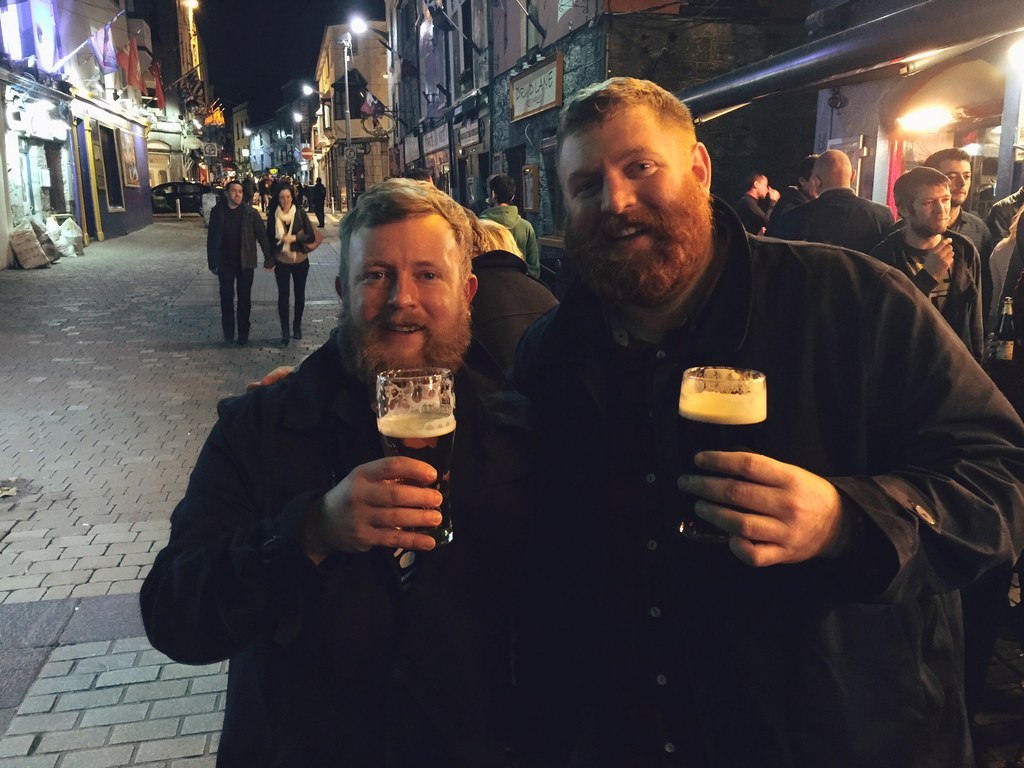 BuzzFeed News n'a pas encore pu parler avec Neil Thomas Douglas car il est occupé à photographier un mariage. Mais Lee Beattie a ajouté: «Ils ne se sont même pas officiellement présentés! Ça les a tellement choqués que leur conversation était quelque chose du genre "BARBES. ON A LES MÊMES." Tout ce que Neil sait, c'est que son jumeau était à Galway pour passer le week-end avec des potes.»
Ce qui était bizarre. Mais, ENSUITE...
Le tweet de Lee Beattie est devenu viral, et les gens n'arrêtaient pas de l'envoyer à CE MEC parce que...
...il ressemble aux deux autres mecs.
Ce qui est bizarre.
Depuis, plein de roux barbus envoient leurs selfies à Lee Beattie pour faire partie du club:
Dont certains avec un talent Photoshop indéniable
Et ceci, mesdames et messieurs, est l'histoire de sosies la plus étrange de 2015. Il ne nous reste plus qu'à organiser la photo de groupe.
Suivez-nous sur Facebook et Twitter!
Looks like there are no comments yet.
Be the first to comment!