Looking to rejuvenate your face? Then, you should try FOREO BEAR, which is designed to lift, tone, and contour the 65+ muscles in your face in less than 3 minutes!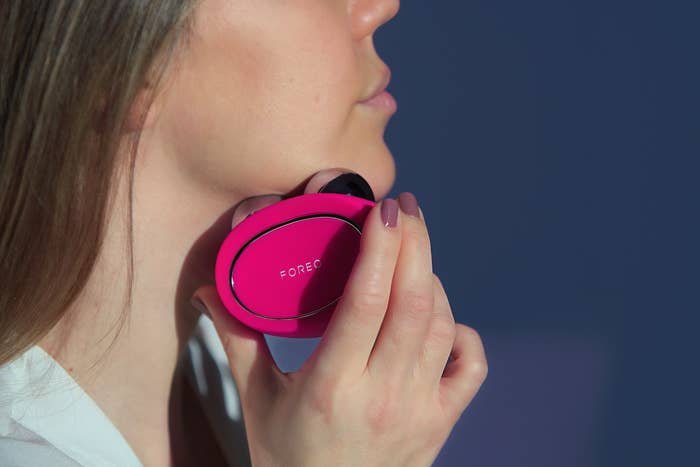 With stimulating microcurrents and massaging pulsations, using BEAR is like giving your face an energizing workout (sans sweat) so you can lock down that youthful glow.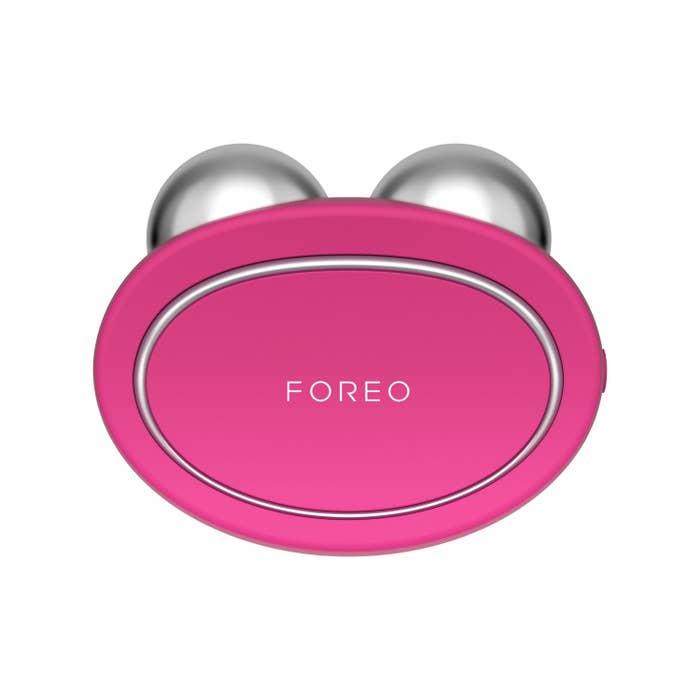 The device's contouring power is too good to pass up. While defining your features with makeup costs tons of money and wastes lots of time, with BEAR, you can easily improve your face contour on any day, at any time.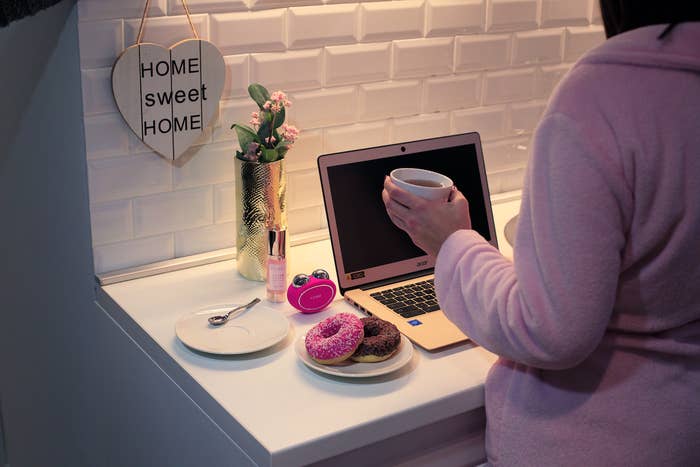 Just check out how amazing the before and after photos look.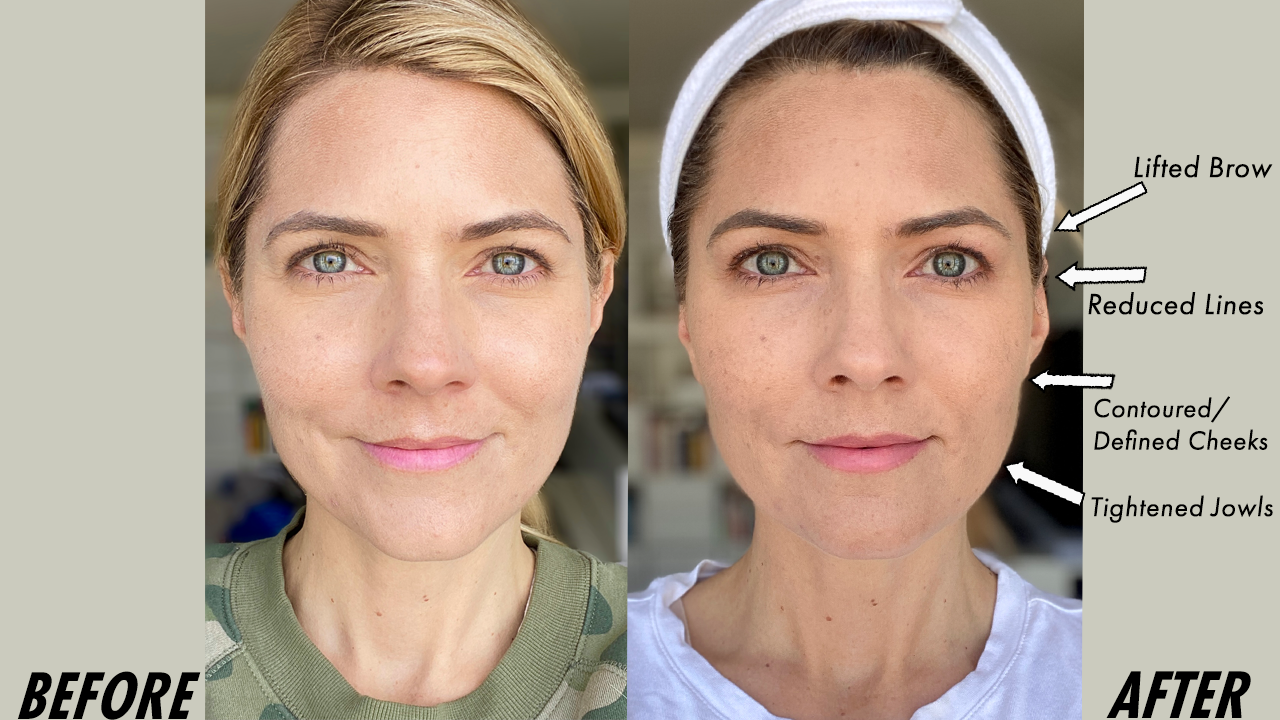 So how do you give yourself this at-home spa treatment?
1. Apply a thin layer of a water-based serum, cream, or gel, such as FOREO's SERUM SERUM SERUM across your face and neck. 2. Start the device and adjust the intensity as needed. 3. Lightly press the metallic sphere to your skin and slowly guide the ultrasmooth sphere across the areas you wish to treat — and you're done!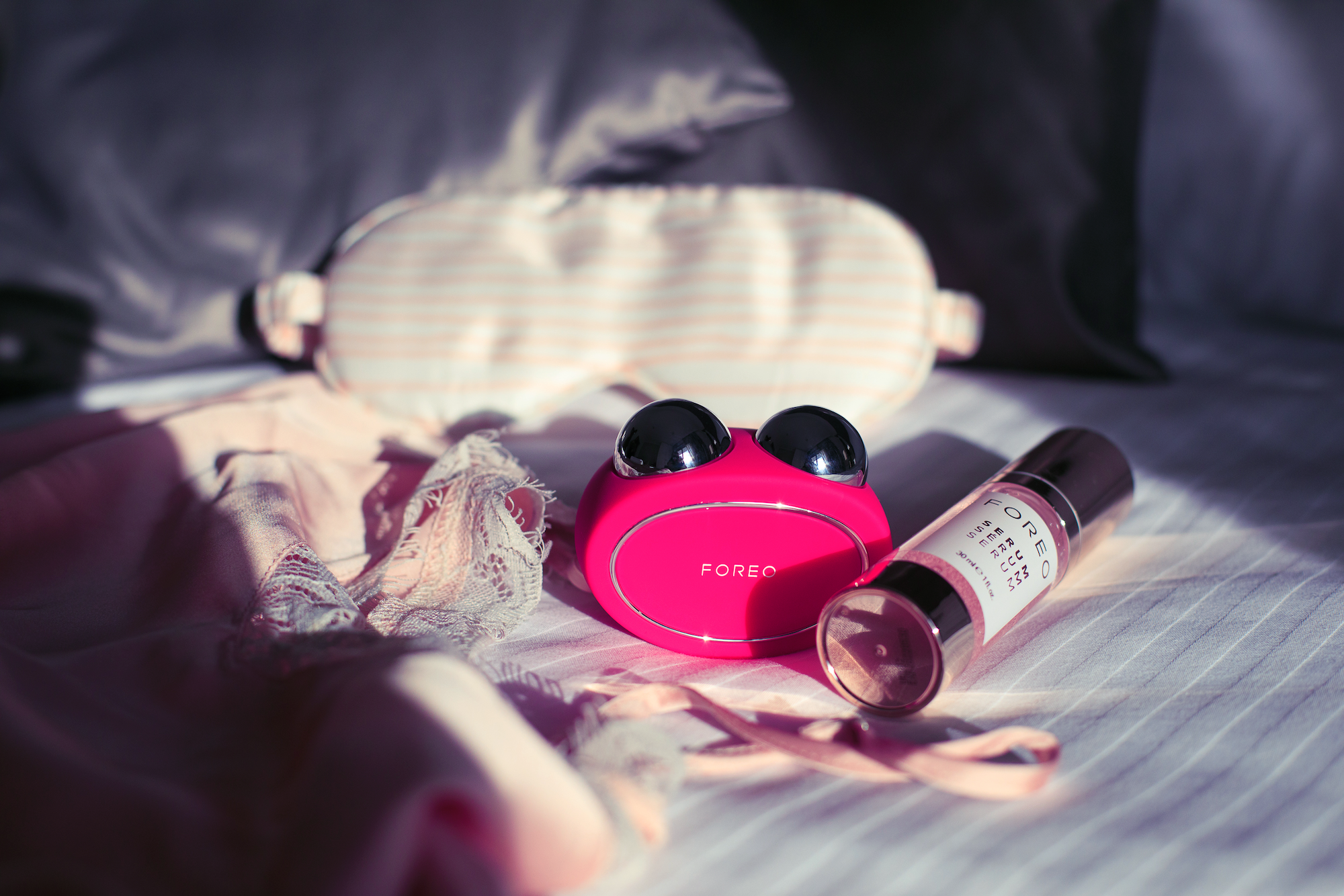 What makes it special? Well, BEAR is the only FDA-approved, at-home microcurrent facial device with an Anti-Shock System. This unique feature keeps the microcurrents from shocking your skin, helping it stay safe and effective!
By scanning and measuring your skin's resistance to electricity, it automatically adjusts microcurrent intensity to continue treatment while maintaining comfort.
It also includes more microcurrent intensities than any other at-home device, allowing your experience to be personalized.
Plus, its smart Swedish design is ergonomically shaped to fit facial curves without any additional attachments.
It can be used 90 times per charge and is compact, lightweight, and waterproof, meaning it's easy to take on the go.

You can even register your BEAR with the FOREO For You app to gain even more microcurrent intensities alongside guided facial fitness routines to maintain a naturally lifted appearance.
And if you're looking to perform targeted facial treatments, don't forget to check out the BEAR mini.