1.
Enjoy delicious beignets while sipping a café au lait.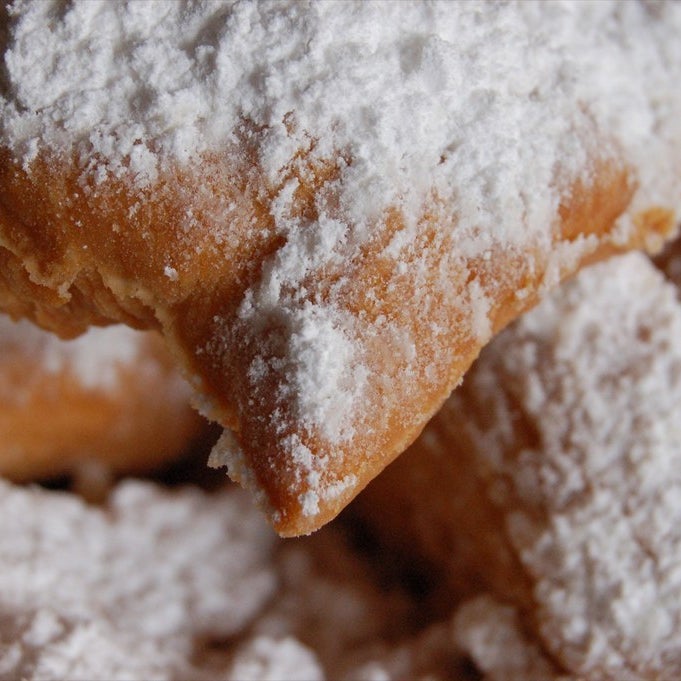 Beignets (pronounced ben-yaaaays) are a fried pastry, often thought of as French doughnuts, that are traditionally served with a café au lait or coffee with chicory.
2.
Get in touch with history in one of the nation's oldest neighborhoods.
Tremé is the oldest African-American suburb in America. Founded by a hatmaker and real estate mogul of the same namesake, the town was the first place for free African-Americans to settle in a nation that was still battling slavery.
3.
Taste Louis Armstrong's favorite food while in his hometown.
The famous jazz musician allegedly would often sign his letters "Red beans and ricely yours." Red beans and rice is a Creole dish, traditionally served on Mondays. Ingredients can include red beans, bell peppers, spices, and pork bones served over rice.
4.
Celebrate Carnival like a local.
Carnival is the one-week celebration that culminates on Mardi Gras (Fat Tuesday), right before the beginning of Lent. During the festival the city swells with tourists and the streets all over are alive with people.
5.
Savor seafood the right way.
Fried oysters, jambalaya, and boiled crawfish are only a few of the traditional seafood dishes NOLA has to offer. Take a seat at the table and dig in to get full perspective on everything The Big Easy is serving up.
6.
Form an intimate bond with jazz in the place of its origin.
Jazz greats like Louis Armstrong, Sidney Bechet, and Jelly Roll Morton all called NOLA home. Drawing influence from the blend of different cultures, jazz is considered to be the United States' first indigenous art form.
7.
Experience the rich black history New Orleans has to offer.
8.
Get a little closer to some of the late greats in the cities of the dead.
The swampy climate demands the deceased be buried aboveground in mausoleums and crypts. Many late, culturally significant African-Americans like former mayor Dutch Morial, jazz musician Danny Barker, and Voodoo Queen Marie Laveau have found their final resting place in the great cemeteries of New Orleans.
9.
Catch a steamboat to get a better view of America's most interesting city.
10.
Become one with elegant decay.
New Orleans is one of the few cities where natural decay of fantastically old buildings and formations is appreciated. Paired with Louisiana's naturally swampy surroundings, this phenomenon makes for a truly magical setting.
11.
Learn that swamps can actually be as beautiful as they are hot and humid.
Surrounding wetlands like the Honey Island Swamp are full of wildlife. Get a closer look by taking a swamp tour to get a truly immersive experience.
Come celebrate all the magic New Orleans has to offer at the Essence Festival this July!