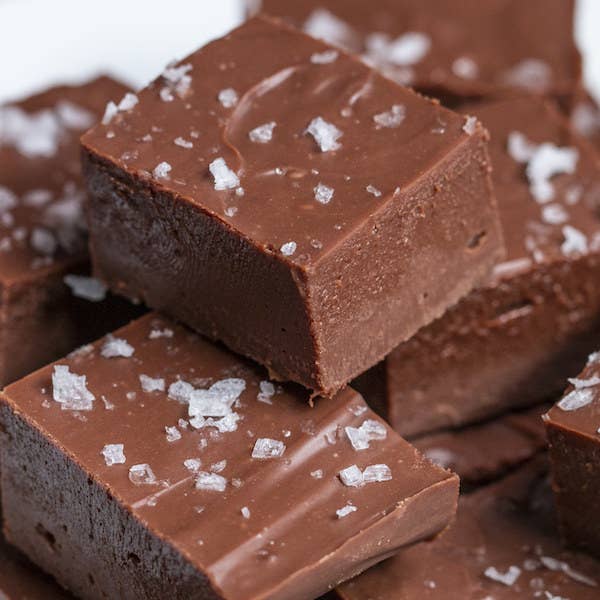 Makes around 50 small pieces
Ingredients
17 ounces milk chocolate chunks
9 ounces sweetened condensed milk
1 teaspoon vanilla extract
3 ounces Scotch whisky
1 teaspoon sea salt flakes
Preparations
Grease and line the cake tin with parchment paper and set aside.

Start by melting the chocolate. Set a bowl over a pot of simmering water and add the chocolate.

Once the chocolate is melted, carefully remove the bowl from the pot of simmering water. Add the condensed milk, vanilla extract, Scotch whisky, and 1/2 teaspoon salt. Stir until fully combined and smooth.

Pour into the lined cake tin and smooth over the top.

Sprinkle the remaining salt over the top. Chill for 2 hours.

Cut into squares and enjoy – or gift them to your Valentine as a sweet treat!