Proper nacho cheese should taste a little wrong.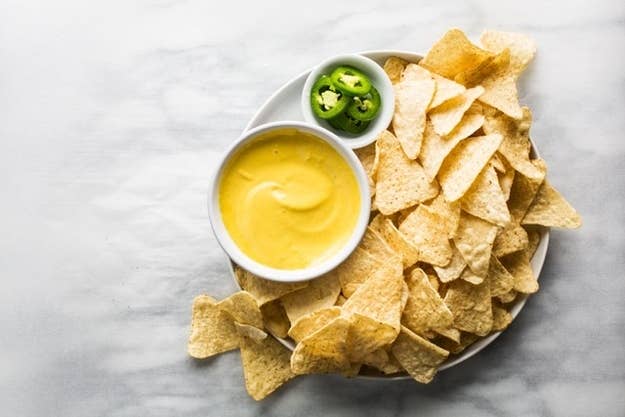 It should coat and cling to a chip in a way that's foul yet glorious.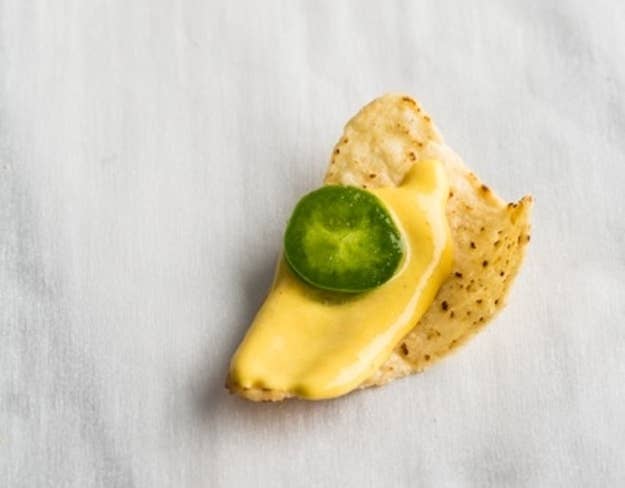 Here's what you'll need to get there:
Butter
Onion, minced
Green chile, chopped
Tomato, seeded and finely chopped
Ground turmeric
Paprika
Cayenne pepper
Flour
Heavy cream
Buttermilk
Monterey Jack cheese
Olive oil
Salt pepper
(And if you want the picked jalapenos, you'll need peppers and vinegar, too.)
Get the full recipe at Food52
Step 1: Melt butter in a pan, then add onion, green chile, tomato, turmeric, paprika and cayenne pepper.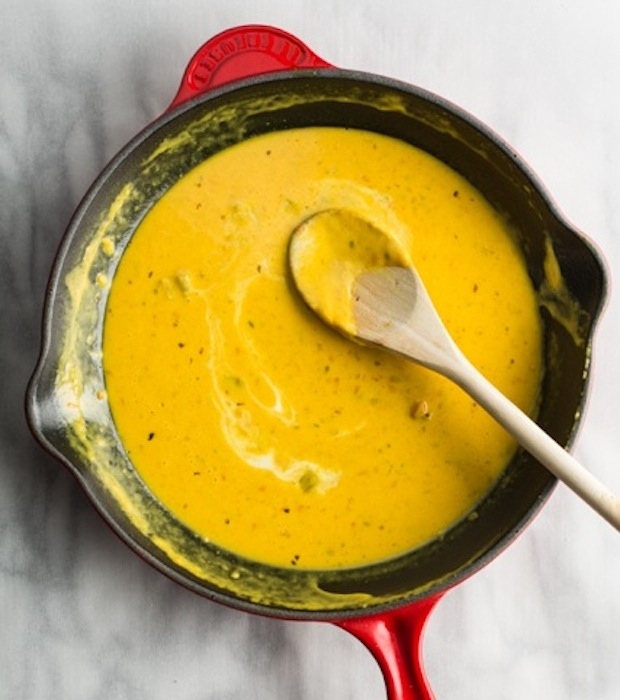 Step 2: Once the onions get really soft, add more butter, flour, cream, buttermilk, and cheese.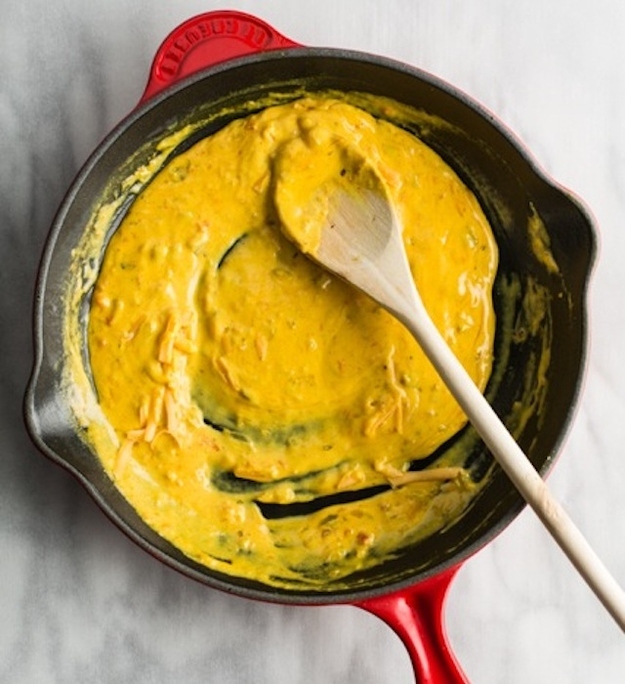 Step 3: Let it cook 10 minutes, then put it in a blender til smooth. Stream in some olive oil while the blender is running.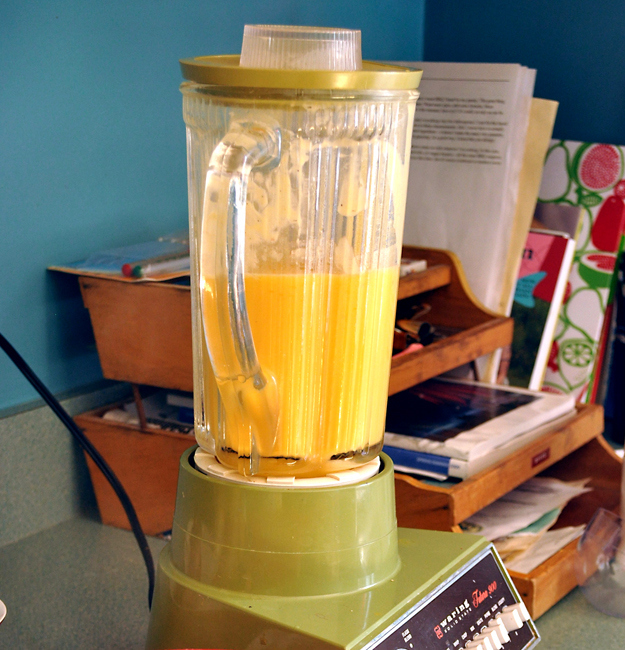 Optional step: Quick pickle some jalapenos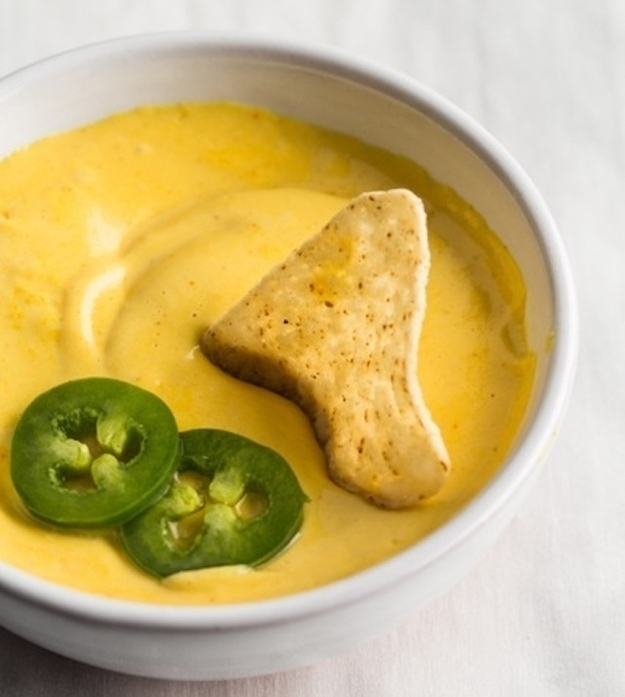 Step 4: Put all of the cheese in your mouth.
More delicious snacks meant to be consumed in honor of athletes on your TV: