How To Make Your Own Almond Milk
Did you even know you could make creamy, dreamy almond milk at home? Never go back to the box again.
You'll need:
1 cup raw almonds (not roasted)
5 1/2 cups filtered water — 2 cups for soaking the nuts, 3 1/2 cups for blending
3 to 4 pitted dates OR 1 tablespoon honey or maple syrup (optional, to taste)
3 pieces vanilla bean, thinly sliced crosswise OR 1 tablespoon vanilla extract OR 2 teaspoons vanilla bean paste (optional, if you'd like vanilla-flavored milk)
a blender
a strainer
some cheesecloth
1.
Soak the almonds in water overnight.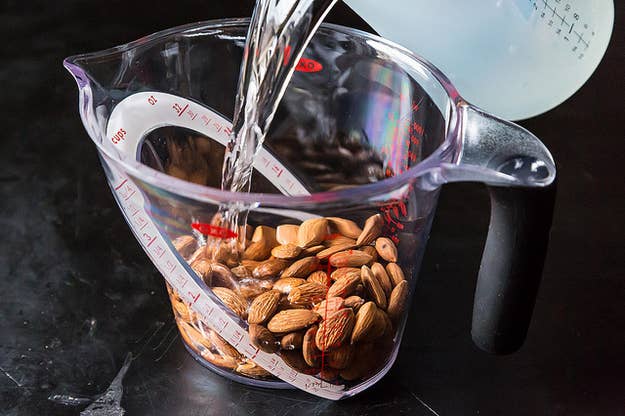 2.
Drain the almonds and put them in a blender with 1 1/2 cups fresh water and flavorings.
3.
Blend on high speed for about 3 minutes.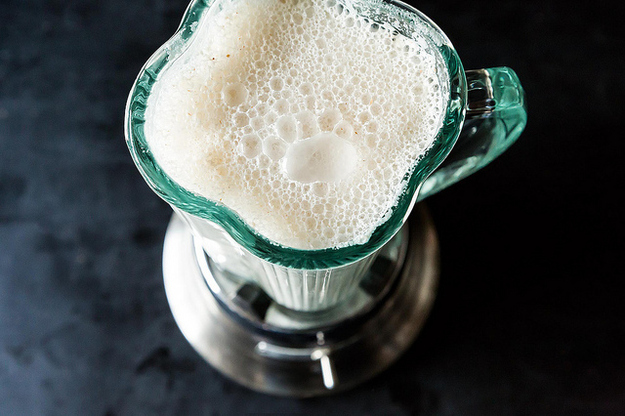 4.
Line a sieve or colander lined with a few layers of cheesecloth to strain the mixture through.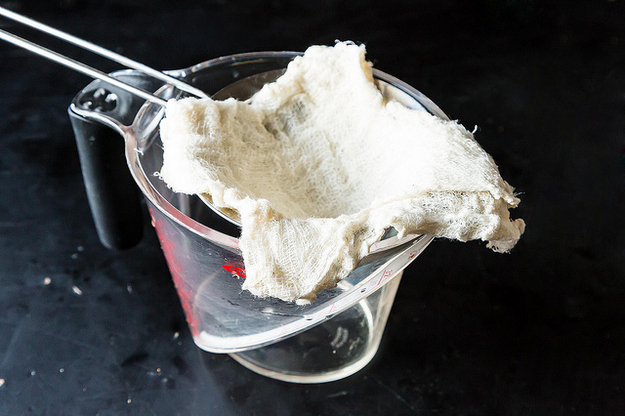 5.
Pour your almond gunk slowly into the sieve and let the liquid drain into a bowl below.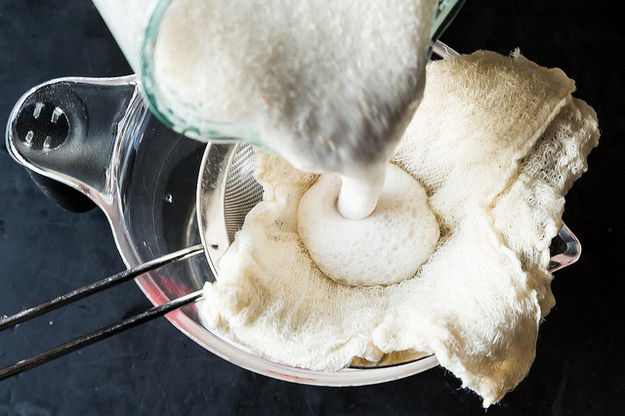 6.
After about 20 minutes, squeeze the almonds to extract every last drop of milk.
7.
If you aren't using the milk immediately, pour it into a jar and refrigerate.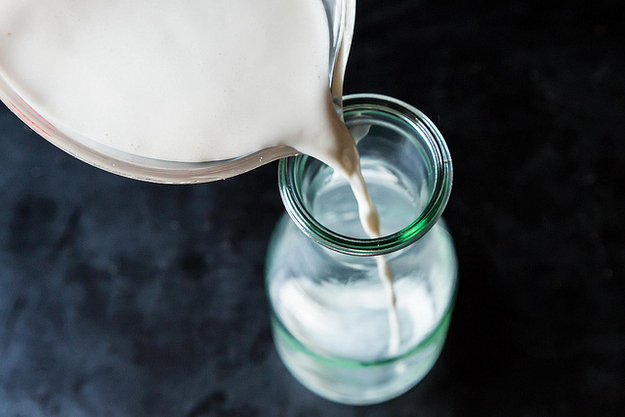 What to do with your new magic milk? Well...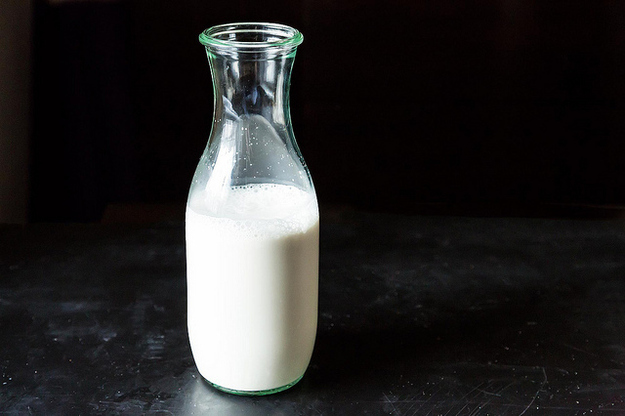 To print or save the DIY Almond Milk recipe, click here.
Food52 is a community for people who love food and cooking. Follow them at Food52.com and on Twitter @Food52. And check out our new shop, Provisions, to get $10 off!