Hold up. Before we get started here, make yourself a margarita.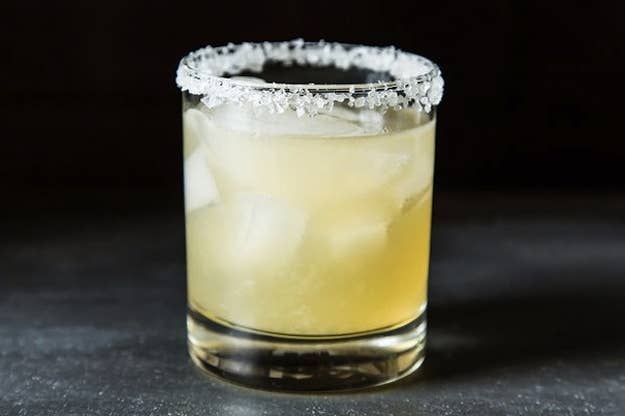 Ok, chip time. If you're starting with store-bought corn tortillas, skip the next few steps and scroll down to the baking part of the process.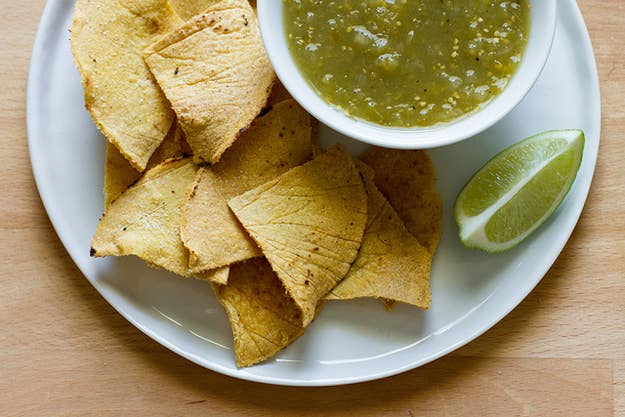 BUT: Making your own tortillas is super satisfying, and easier than you think. Try it!
To make sixteen 6-inch tortillas, you'll need:
2 cups masa harina (fine-ground corn flour, available at Mexican groceries)
1 1/4 to 2 cups hot water
1/2 teaspoon salt
Mix the masa and salt in a bowl, then add water.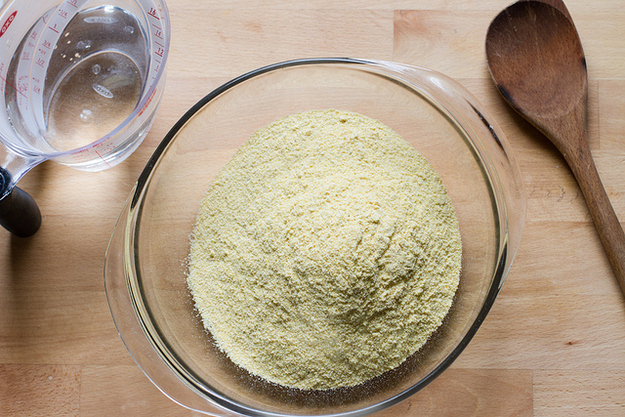 The dough should look like this.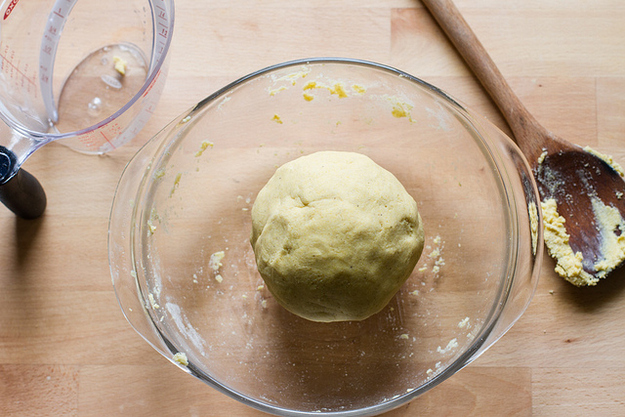 Cover the bowl with a kitchen towel, and let rest for 30 minutes to 2 hours — as long as you can wait.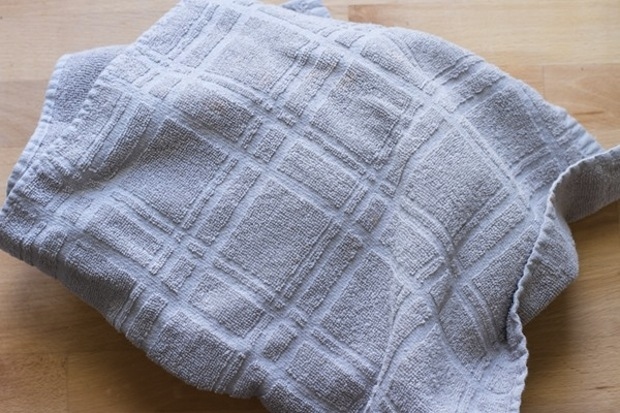 Now, divide your dough.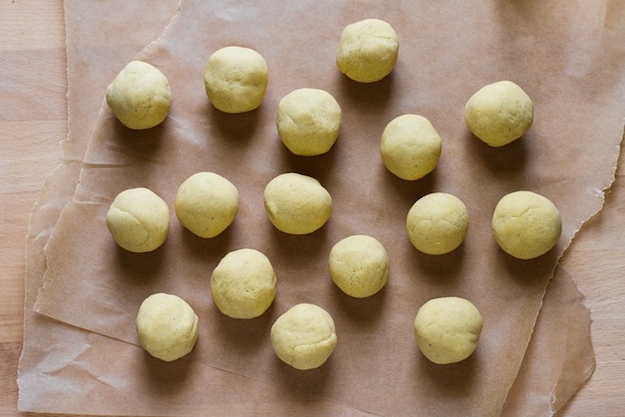 And press.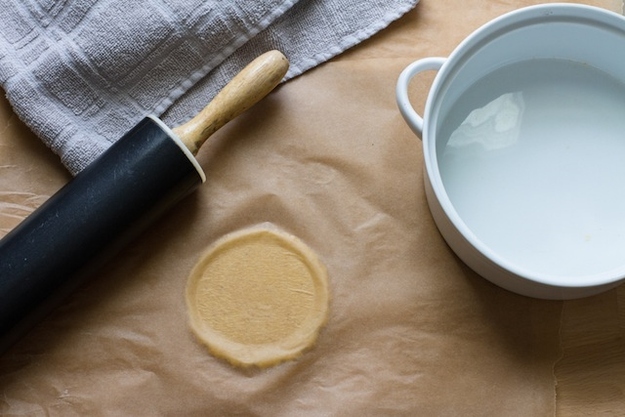 You want the dough about 6 inches in diameter and less than 1/8 inch thick.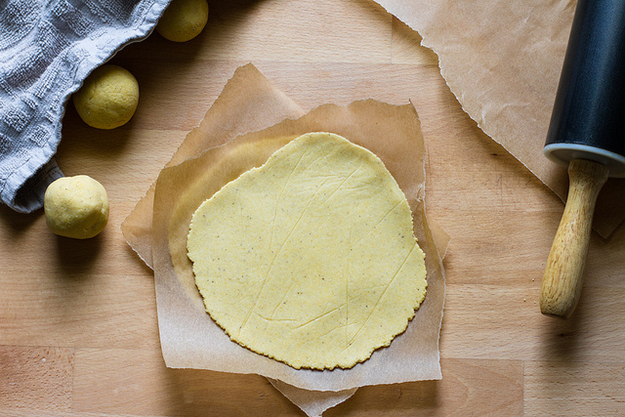 If you want perfectly round edges, trim with a bowl or other circular object about 6 inches in diameter.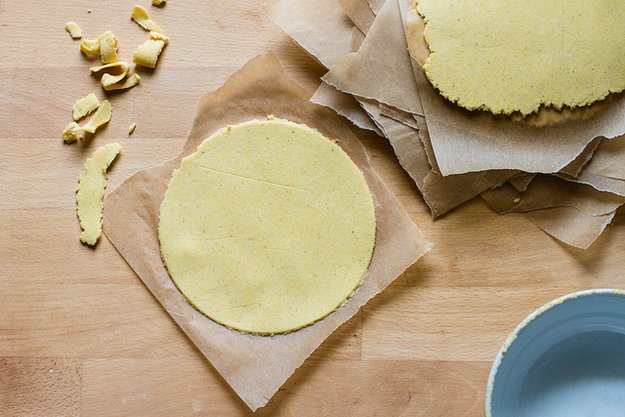 Now heat a dry cast iron skillet or frying pan over medium heat.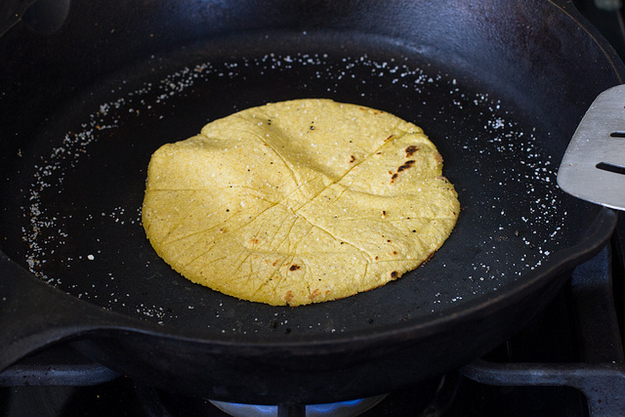 Now it's time to make your chips.
Here's what you'll need to turn those tortillas into glorious, crispy-crunchy chips:
16 corn tortillas
2 tablespoons safflower, sunflower, or grapeseed oil
1 teaspoon fine sea salt, or more, to taste
+ 2 limes, juiced (if you want to make them Hint Of Lime!)
First, snip 'em up.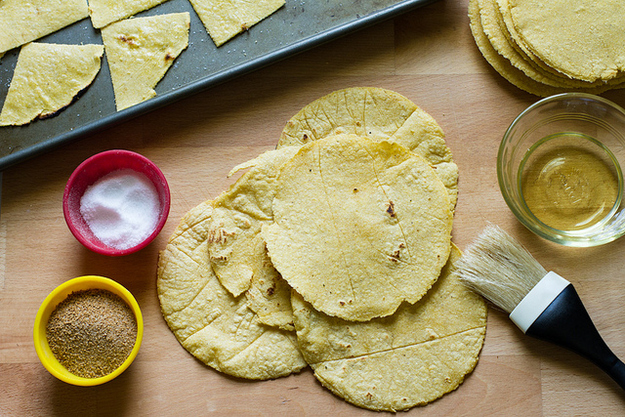 Spread out the triangles on two baking sheets in a single layer, sprinkle with salt, and bake.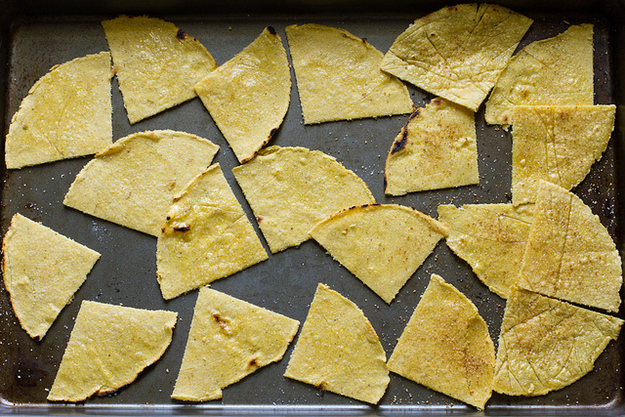 Optional: DIY Hint Of Lime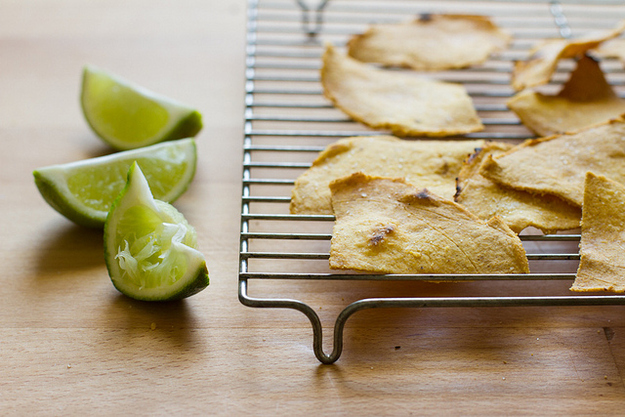 Look, Ma, CHIPS!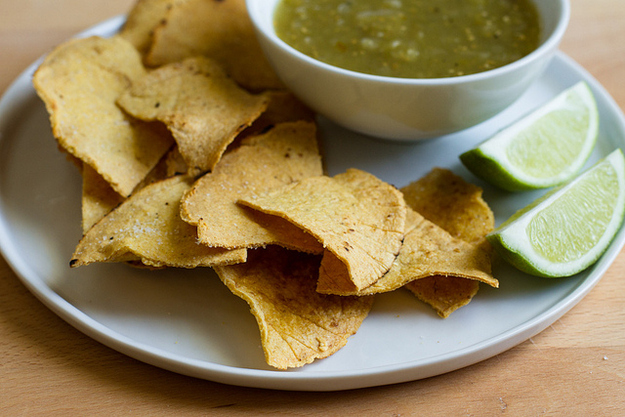 Food52 is a community for people who love food and cooking. Follow them at Food52.com and on Twitter @Food52. Or, get answers to your burning food questions with our new (free!) FOOD52 Hotline iPhone app.