Most guacamole recipes ask you to chop ingredients and mix them together.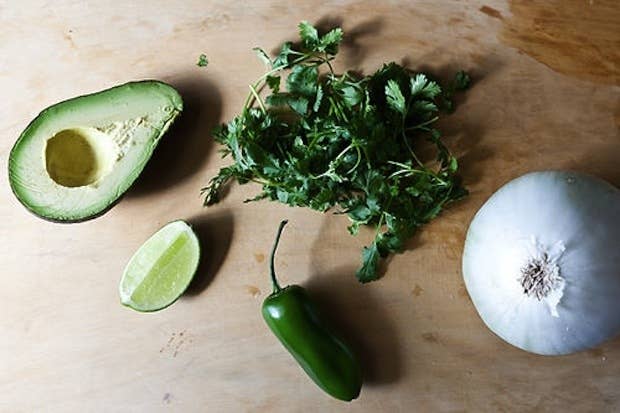 Those recipes are fine. But this one is better.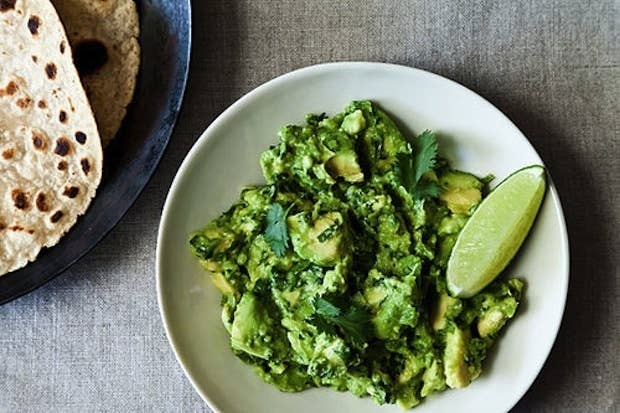 It's from food52's list of "genius recipes," and it was created by chef Roberto Santibañez. In his native Mexico, the chef explains, there is an important textural aspect to guacamole that's gotten lost in many American versions. "We never really mush up the avocado," he says. Also — the ingredients are the same, but Santibañez handles them differently. With a mortar and pestle, or the side of a big knife, or even a fork, he first pulverizes chile, onion, cilantro, and salt into a bright green slurry or paste. That slurry gives the guac incredible depth and flavor. Then he gently folds in cubed avocado.
Once you've finely chopped the onion, the jalapeno, and the cilantro...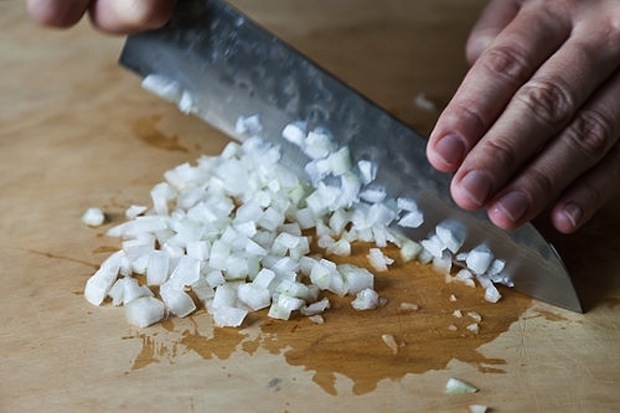 (You can skip the cilantro if you MUST, but give it a try.)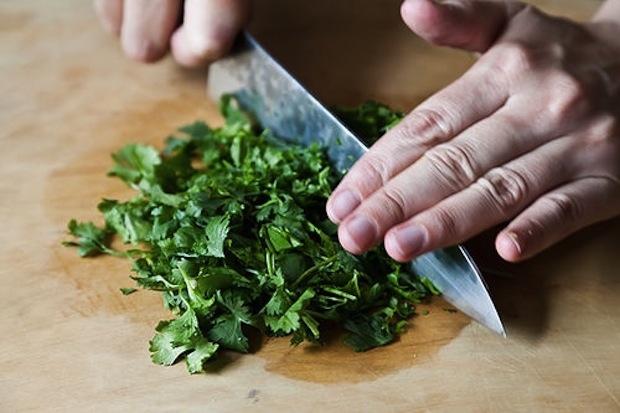 Add salt. Then things are going to get a little crazy...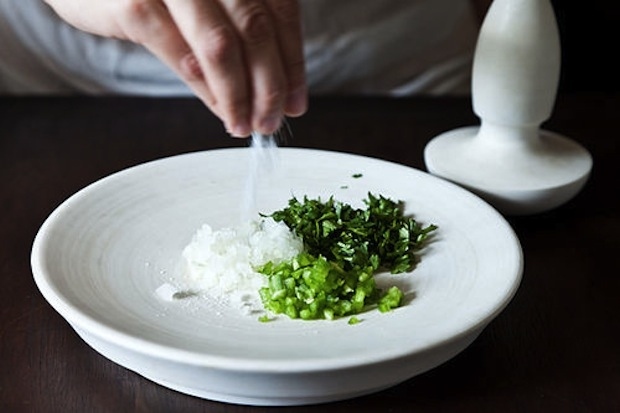 You're going to SMASH all the ingredients together with salt before you add any avocado.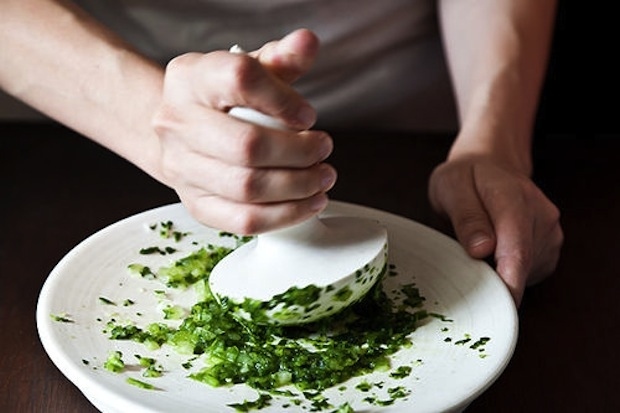 When it's time to add avocado, keep it chunky: Score it in a crosshatch pattern.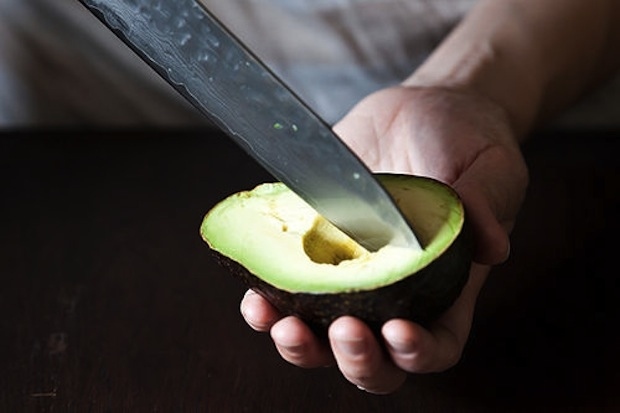 Scoop out the pieces with a spoon.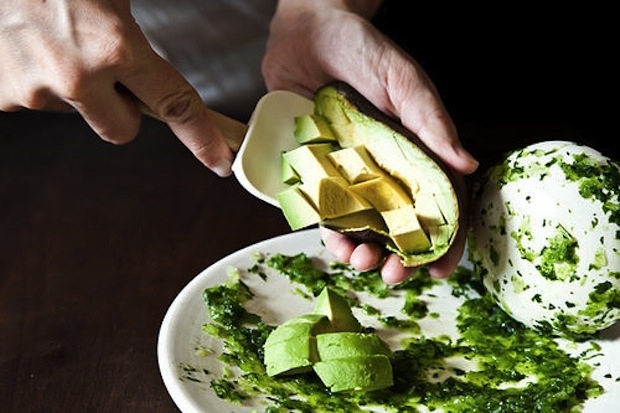 Fold the avocado chunks in gently — it should be like salad dressed in vinaigrette.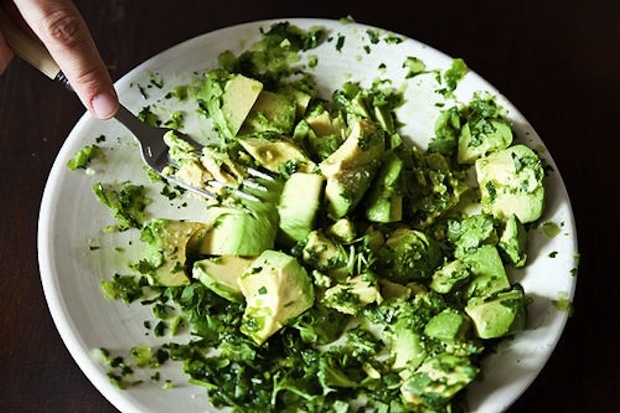 Then add lots of lime juice and salt — more than you think would be necessary.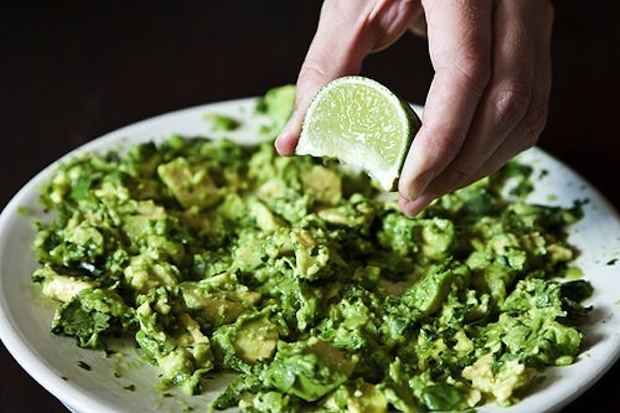 Food52 is a community for people who love food and cooking. Follow them at Food52.com and on Twitter @Food52. Or, get answers to your burning food questions with our new (free!) FOOD52 Hotline iPhone app.