1.
Smoky Fried Chickpeas
SERVES 4
2 large cans chickpeas
1 cup olive oil
1 Tbsp. lemon zest, strips
1 Tbsp. smoked paprika
1 sprig fresh thyme
1 coarse salt to taste
4 pieces garlic, sliced
Drain chickpeas and set on paper towels over a colander to dry throughly (can be done one day in advance).
Heat oil in a large pan (preferably cast-iron) to 355ºF or until oil makes bubbles around one chickpea. Add lemon zest, thyme sprig, and fry chickpeas in batches so pan doesn't crowd. Fry about 5 minutes until crunchy and golden-brown.
Remove chickpeas and herbs from oil, drain well over colander/sieve. Add sliced garlic to oil and fry until golden. Drain.
Toss chickpeas and garlic with smoked paprika and salt, adding more if necessary. Serve warm.
2.
Sage-Candied Walnuts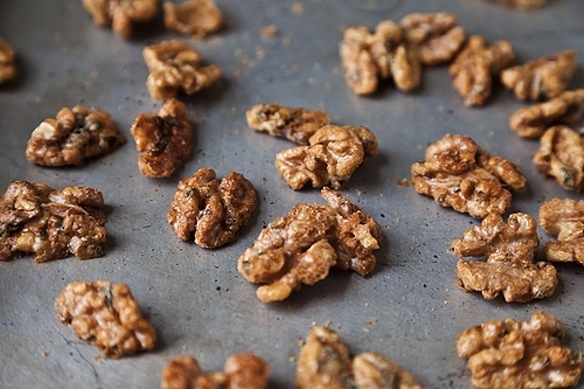 3.
Party Popcorn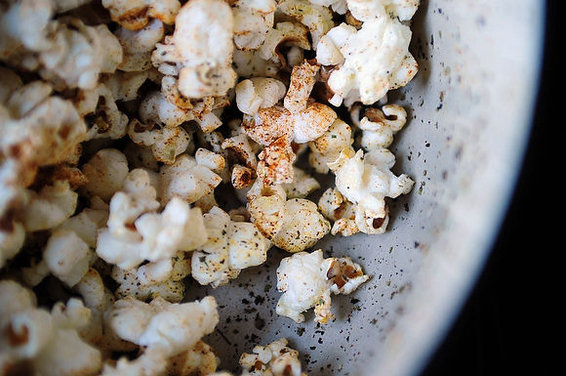 4.
Fig and Blue Cheese Savouries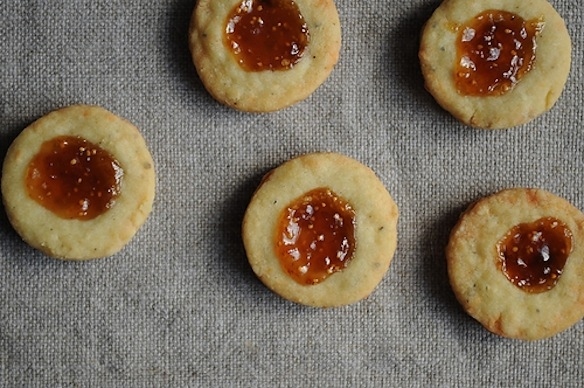 5.
Chevre Devils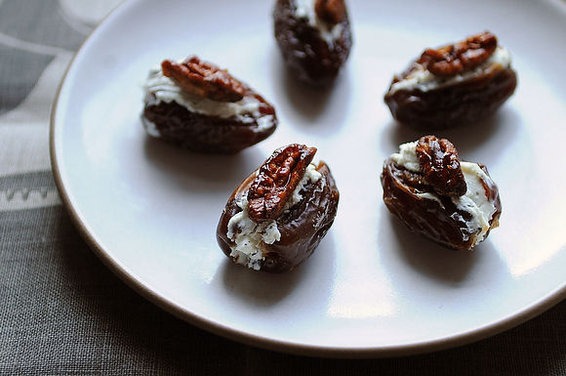 6.
Party Mix for Grown-Ups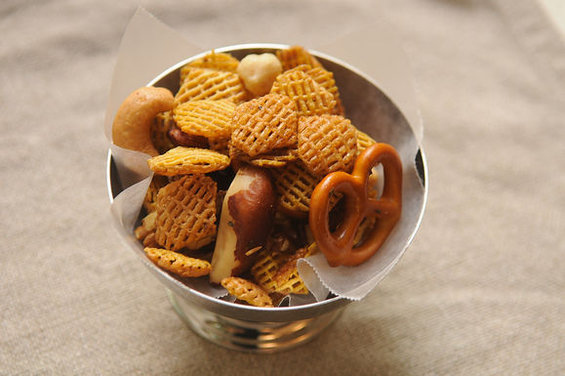 7.
Crispy Spice-Brined Pecans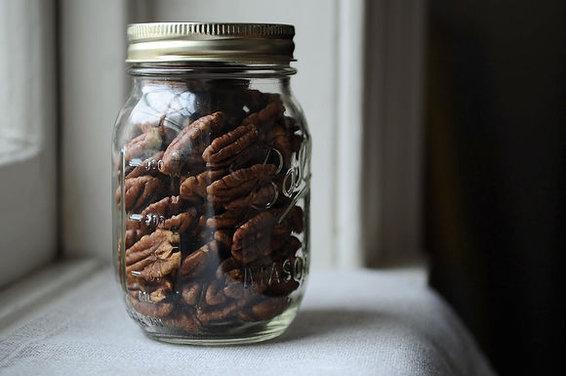 Food52 is a community for people who love food and cooking. Follow them at Food52.com and on Twitter @Food52. Or, get answers to your burning food questions with our new (free!) FOOD52 Hotline iPhone app.
Looks like there are no comments yet.
Be the first to comment!