1. Arnold Palmer Ice Cream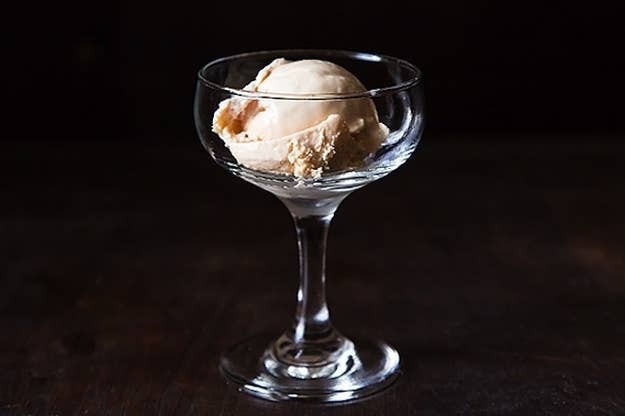 SERVES 6
INGREDIENTS
5 black tea bags
1/3 cup water
2 eggs
1 cup sugar
2 cups heavy cream
1/2 cup whole milk
2 lemons
Make a cup of tea with three bags of black tea and brew for ten minutes. Add 1/2 cup milk to the tea (don't remove the bags) and chill in the refrigerator, along with all of the other ingredients, for a couple of hours.
Crack two eggs into a large bowl and beat them until they're fluffy. Add 1 cup sugar and continue mixing another minute until incorporated. Then add 2 cups of heavy cream and your milk/tea mixture, and beat again.
Add the juice and zest of one lemon and one bag of dried tea leaves. Give the whole thing a last whirl. Freeze the cream base according to your ice cream maker's instructions. When the ice cream is stiff, scoop it into a tupperware dish and set it aside in your freezer.
2. Olive Oil-Saffron Ice Cream with Burnt Orange Caramel Swirl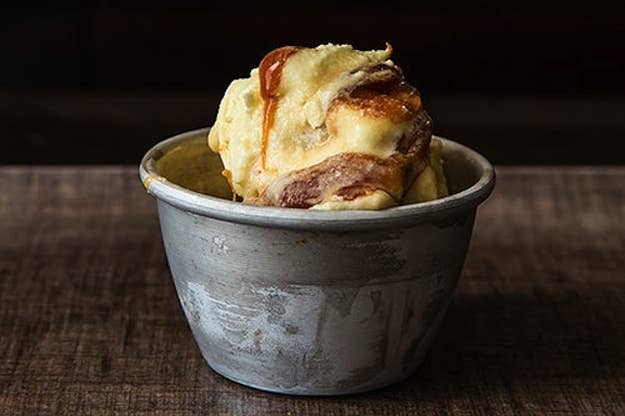 An ice cream that literally has layers of flavor — the addictive orange caramel and savory-sweet olive oil and saffron ice cream are alternated in their container before freezing. Get the full recipe at Food52.
3. Fresh Ricotta Ice Cream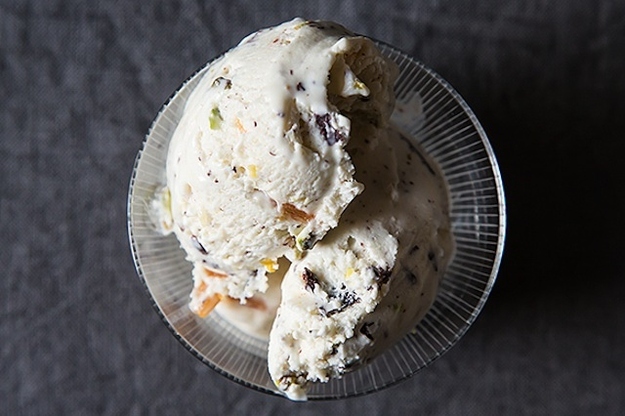 4. Maple-Sage Ice Cream with Maple-Sage Sugared Walnuts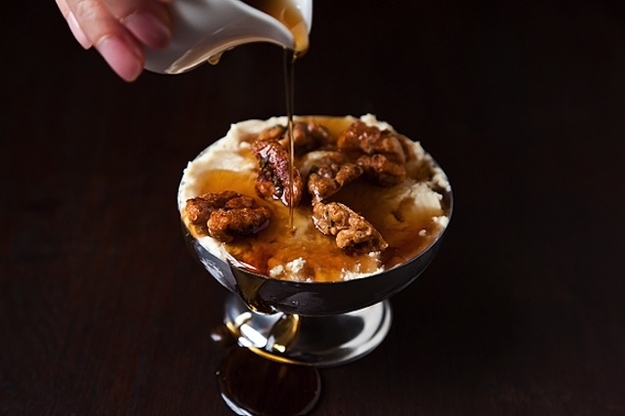 5. Ginger Ice Cream with Honey-Sesame Brittle
6. Kabocha Vanilla Chai Ice Cream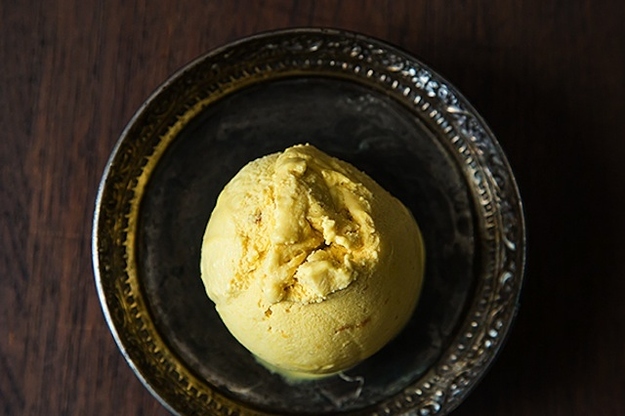 7. Maple Ice Cream with Tipsy Raisins and Maple-Candied Cashews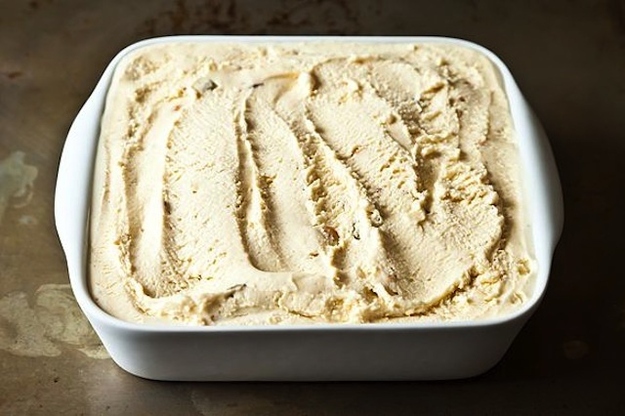 This is a great ice cream. The caramelized nuts and boozy raisins are the perfect complement with the strong maple ice cream. Get the full recipe at Food52.
8. Strawberry Fennel Ice Cream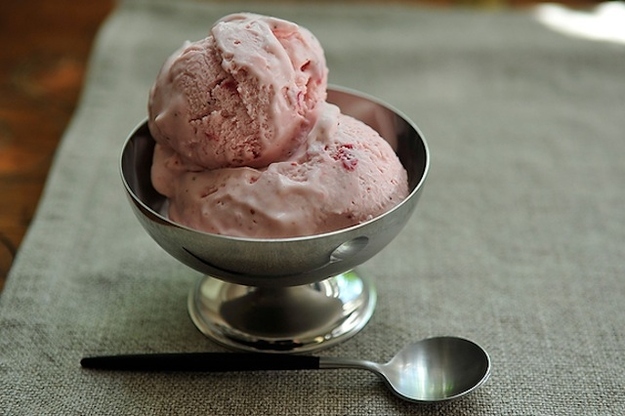 You would think that the key ingredient in this ice cream would be its fragrant fennel pollen, but it's actually agave nectar. The agave makes for a featherlight custard and a sweetness that recedes to the shadows, allowing all the attention fall on the berries. Get the full recipe at Food52.
9. Oatmeal Ice Cream with Toasted Walnuts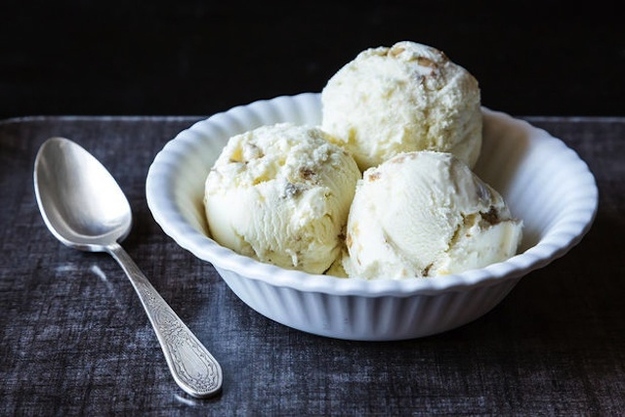 10. Mango Ice Cream with Chili Sea Salt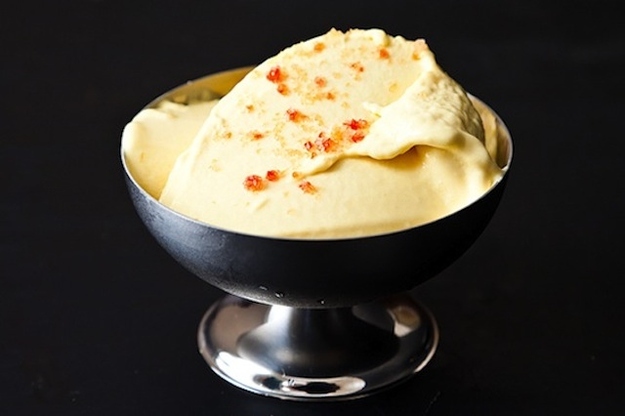 Food52 is a community for people who love food and cooking. Follow them at Food52.com and on Twitter @Food52. And check out their new shop, Provisions.